Seascape Alaska 1: Aleutians Deepwater Mapping
(EX2302)
Vessel
NOAA Ship Okeanos Explorer
Location
Gulf of Alaska – Aleutian Trench and Aleutian Islands
Primary goal
Increase mapping coverage in unexplored regions off Alaska, with a focus on waters deeper than 200 meters (656 feet)
Primary technology
Multibeam sonar, autonomous underwater vehicle Iver3
Expedition Summary
From May 5 - 26, 2023, NOAA Ocean Exploration conducted an expedition on NOAA Ship Okeanos Explorer to map nearly 54,000 square kilometers (20,850 square miles) of seafloor in unexplored regions of the Gulf of Alaska and Aleutian Islands.
Throughout the expedition, mapping watchstanders collected, processed, and documented high-quality data during 24-hour-a-day mapping operations. In total, we mapped across a distance of 6,368 linear kilometers (3,957 linear miles) and collected bathymetric and water column data across 53,923 square kilometers (20,820 square miles) of seafloor. Notable findings include the locations of at least three previously unknown gas seeps and the summit of a submarine stratovolcano. Additionally, we were able to collect high-resolution data on the Amchixtam Chaxsxii underwater volcano that was last mapped in 2003, the margins of Bogoslof Island, and the summit of an underwater seamount that was nearly double the height than what was previously recorded in nautical charts.
In addition to standard mapping operations, NOAA Ocean Exploration partnered with the Defense POW/MIA Accounting Agency (DPAA) to deploy a small, human-portable Iver3 autonomous underwater vehicle and DeepTrekker Pivot remotely operated vehicle with the intent to locate a World War II-era B-25 bomber aircraft that was lost in 1944 with nine crew members aboard.
In line with NOAA Ocean Exploration's commitment to outreach and providing support for the next generation of ocean explorers, during this expedition the office hosted three explorers-in-training and a Knauss fellow who provided live coverage of mapping activities. We also connected with tribal members from the Qawalangin Tribe of Unalaska and were able to offer a tour of the ship and the systems on board.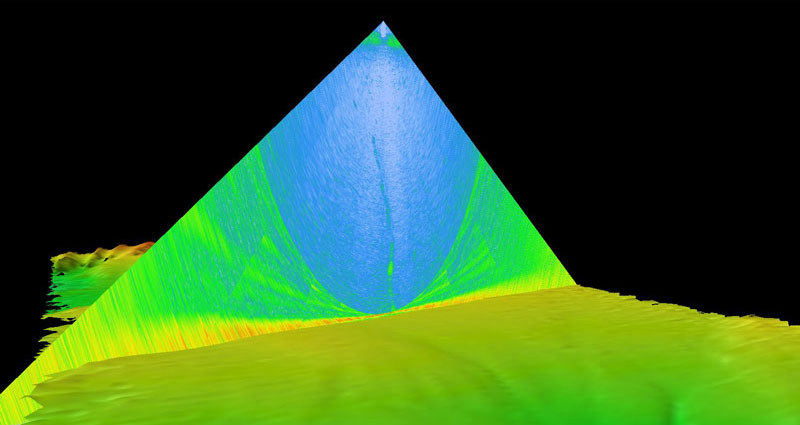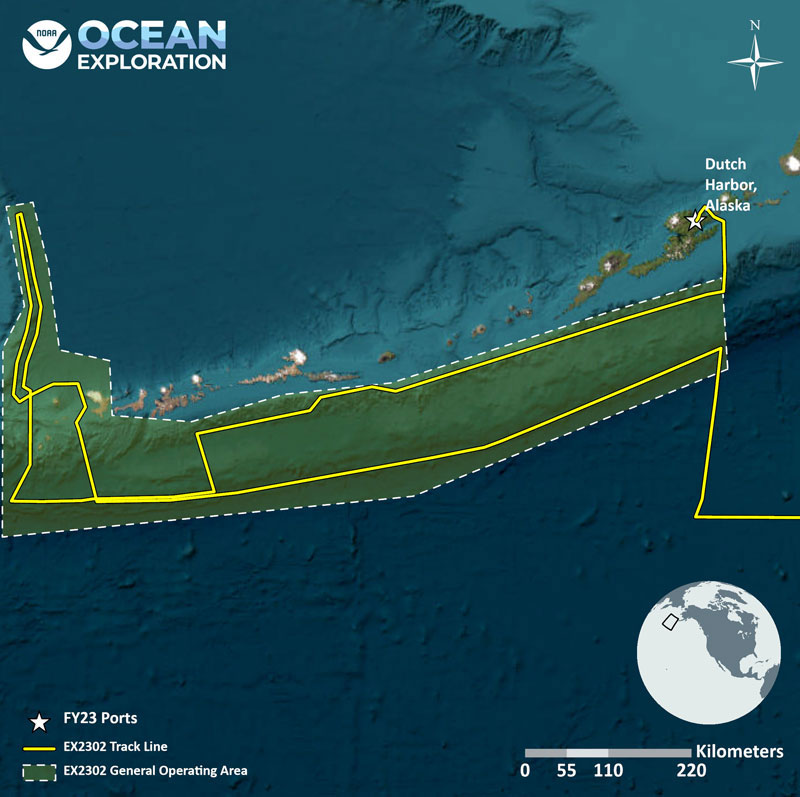 View Expedition Overview
Exploration Team
View all
Naming every participant in a telepresence-enabled expedition is next to impossible, as scientists from around the world have provided input into the expedition plan. However, we've assembled information about the members of the team who are sailing on the ship and participating in the expedition from sea – meet the team!
Education Content
Education theme pages provide the best of what the NOAA Ocean Exploration website has to offer to support educators in the classroom during this expedition. Each theme page includes expedition features, lessons, multimedia, career information, and associated past expeditions.
Related Links
Expeditions
Technology