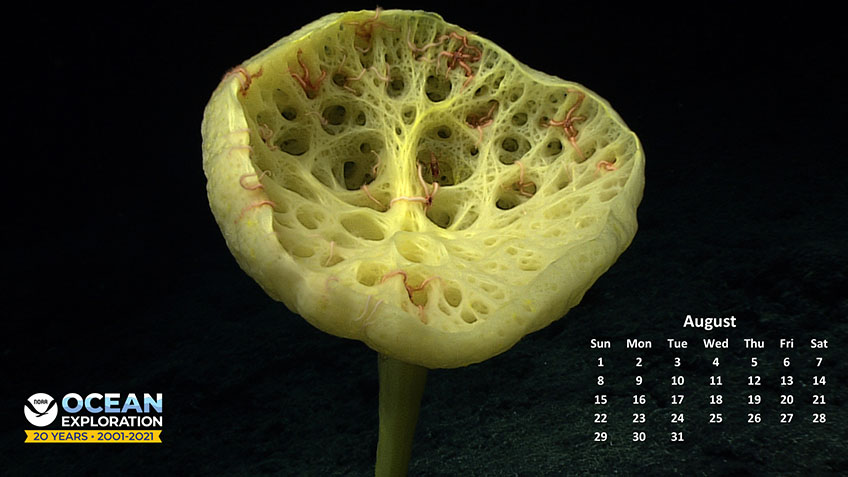 Desktop Wallpaper Calendar: August
For each month in 2021, we are posting a wallpaper calendar along with historic and NOAA Ocean Exploration-relevant exploration highlights from that month from years past.
Learn more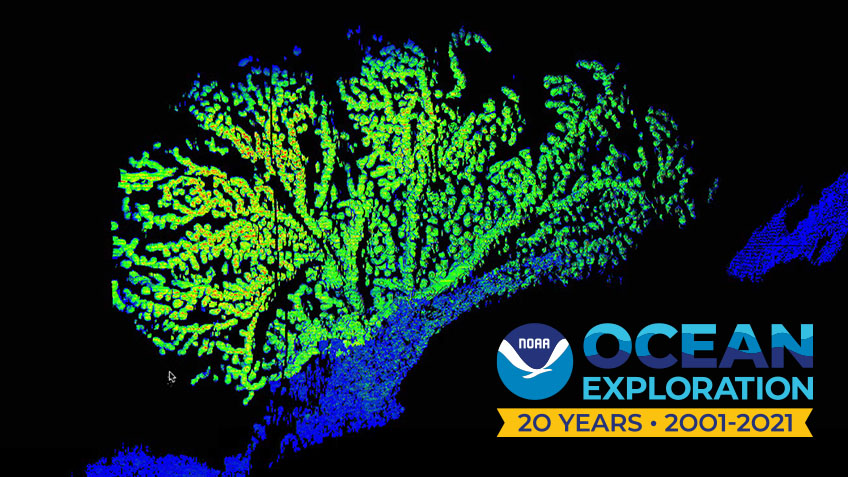 Celebrating 20 Years of NOAA Ocean Exploration
Continuing our reflection on 20 years of NOAA Ocean Exploration, we'll take a look back at some of the technology that has been essential — and game changing — in enabling our exploration of the dark and cold depths of the deep sea.
Learn more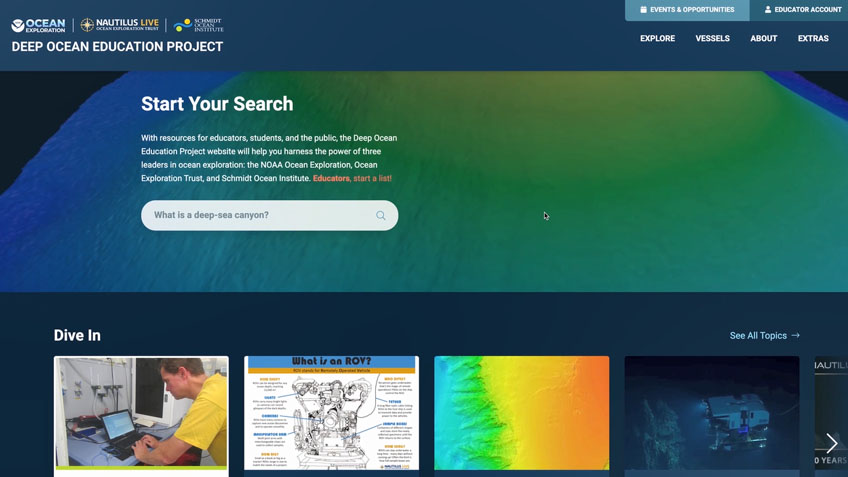 www.DeepOceanEducation.org
The Deep Ocean Education Project website makes learning about the deep-sea accessible to all.
Register now