2023 Shakedown + EXPRESS West Coast Exploration
(EX2301)
Dates
April 13 - 27, 2023
Vessel
NOAA Ship Okeanos Explorer
Location
Pacific Ocean - West coasts of Oregon, California, and Washington
Goals
Evaluate the preparedness of mission systems for 2023 field season and collect information to support further exploration and research and inform resource management decisions and activities off the west coasts of Oregon, California, and Washington
Primary technology
Multibeam sonar, remotely operated vehicles Deep Discoverer and Seirios
Expedition Overview
Geologically, the deep waters off the West Coast feature a convergent plate boundary, submarine volcanism, and hydrothermal vents. Biologically, they contain a variety of marine life supported by an abundance of hard substrate as well as hydrothermal vents. Because of their active geological features, rich biodiversity, and proximity to the coastline, scientists have been studying these deep waters for decades, yet much remains to be learned about the deep-ocean environment in this region.
During the expedition, we will spend time calibrating, testing, and assessing the ship's acoustic mapping systems and associated equipment. We will also conduct a series of five dives to address engineering objectives as part of the ROV system "shakedown." This shakedown period will include training of new personnel, review of operations to ensure safety and efficiency, and a series of five ROV dives. During these dives, our partners at the Global Foundation for Ocean Exploration will conduct rigorous tests of ROVs Deep Discoverer and Seirios, deploying them at varying depths to assess and troubleshoot their mechanical, electrical, and software systems.
Over the course of the expedition, we will conduct ROV dives at depths ranging from 600 to 3,800 meters (1,970 to 12,470 feet) to explore deep-sea coral and sponge habitats, potential hydrothermal vent and fracture zones (and related geohazards), and the water column.
All things permitting, dives will be streamed live daily, April 15 to 26, from approximately 6:45 a.m. to 6 p.m. PT / 9:45 a.m. to 9 p.m. ET [subject to change]. Note that dates and times are subject to change.
Throughout the expedition, when dives are not taking place, we will conduct CTD (conductivity, temperature, and depth) profile casts, with eDNA (environmental DNA) collection as well as mapping operations to collect acoustic data of seafloor and sub-seafloor geomorphology and water column habitats in the region. The collection of high-resolution mapping data is a key element of every NOAA Ocean Exploration expedition on Okeanos Explorer, and mapping data will be instrumental to planning subsequent ROV dives.
All data collected during the expedition will contribute to EXpanding Pacific Research and Exploration of Submerged Systems (EXPRESS), a multiyear, multipartner campaign are intended to guide wise use of living marine resources and habitats, inform ocean energy and mineral resource decisions, and improve offshore hazard assessments in waters off California, Oregon, and Washington.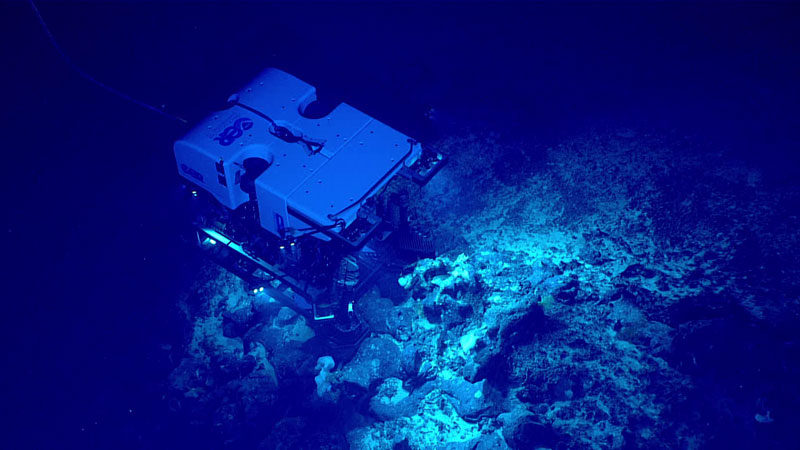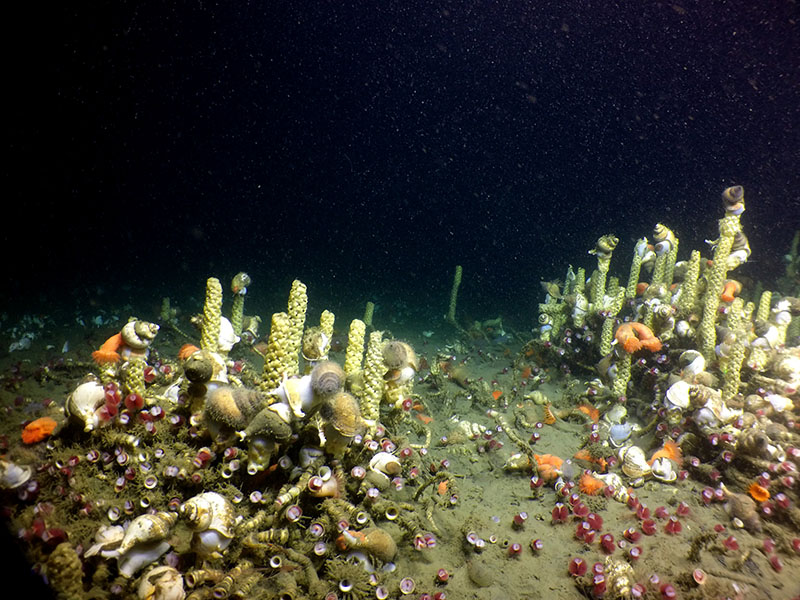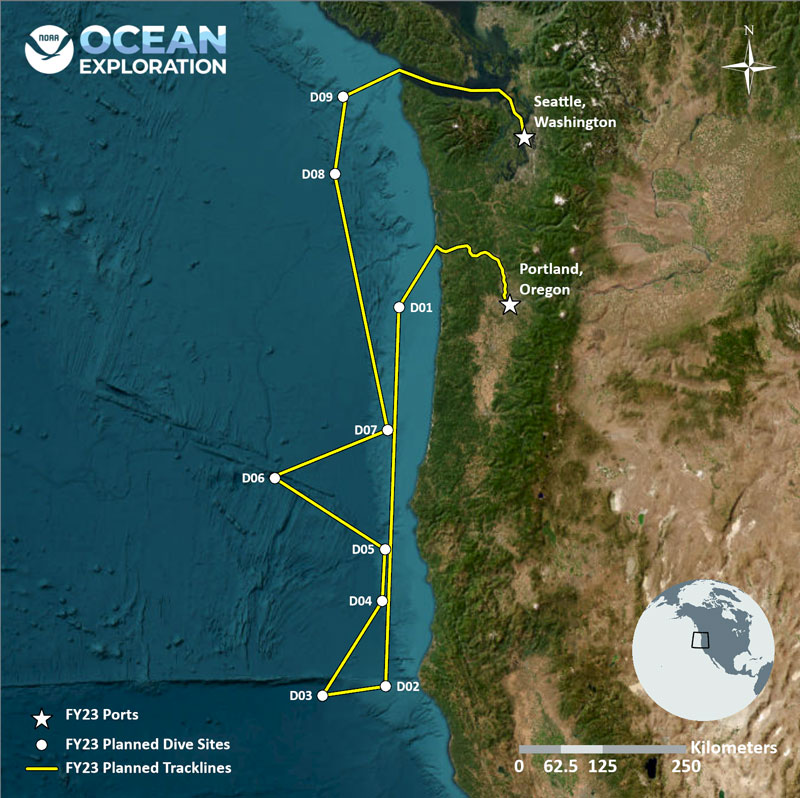 Dives
The list below provides information about the dives during 2023 Shakedown + EXPRESS West Coast Exploration (EX2301) Expedition. Click on a dive name to find its location on the map and access a link to related image and video highlights. Links to final dive data and summaries will be added when available after the expedition.
Exploration Team
View all
Naming every participant in a telepresence-enabled expedition is next to impossible, as scientists from around the world have provided input into the expedition plan and are expected to participate in dives from shore. However, we've assembled information about the members of the team who are regularly contributing throughout the expedition, either from the ship or on shore – meet the team!
Education Content
Education theme pages provide the best of what the NOAA Ocean Exploration website has to offer to support educators in the classroom during this expedition. Each theme page includes expedition features, lessons, multimedia, career information, and associated past expeditions.
Related Links
Expeditions
Technology