Professional Development
An essential component of NOAA Ocean Exploration's mission is to enhance ocean science literacy and enhance understanding of why it is important to explore our little-known ocean world. To help fulfill this mission, NOAA Ocean Exploration offers several professional development opportunities for educators to engage in learning more about the deep sea. The offerings are designed to introduce participants to ocean exploration topics, model student activities and investigations on deep-sea phenomena, and connect educators with research and/or explorers from our expeditions. At the same time, we provide exemplary tools and resources for the classroom to enhance the teaching and learning of ocean science and NOAA endeavors in ocean exploration. Online and onsite professional development workshops are offered around the country in cooperation with our Education Alliance Partners.
On this page:
Professional Development Mini-Series | Onsite Professional Development | Connect | Past Professional Development Opportunities
During the Spring and Fall, NOAA Ocean Exploration offers a mini-series of three-part online professional development opportunities for educators where we take a deep dive into ocean science and exploration topics. Educators that participate in all three parts will receive a Certificate of Participation. The three-part model consists of: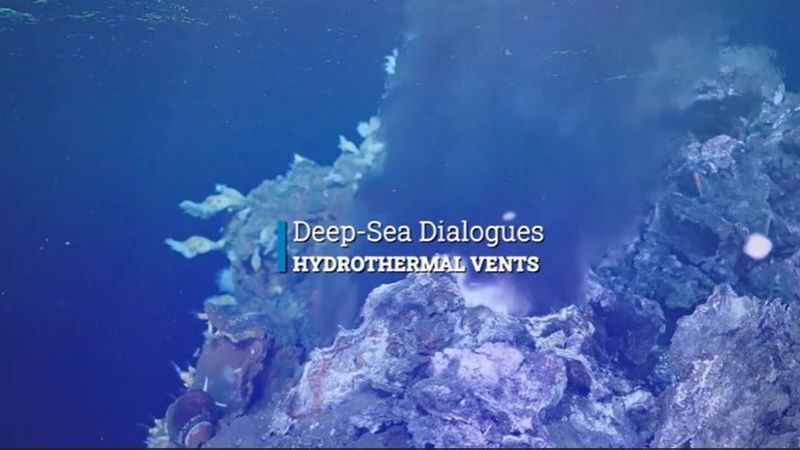 Deep-Sea Dialogues Video
Prior to the event watch a short introductory video interview with a scientific expert(s) to learn more about the topic.
View our collection of Deep Sea Dialogues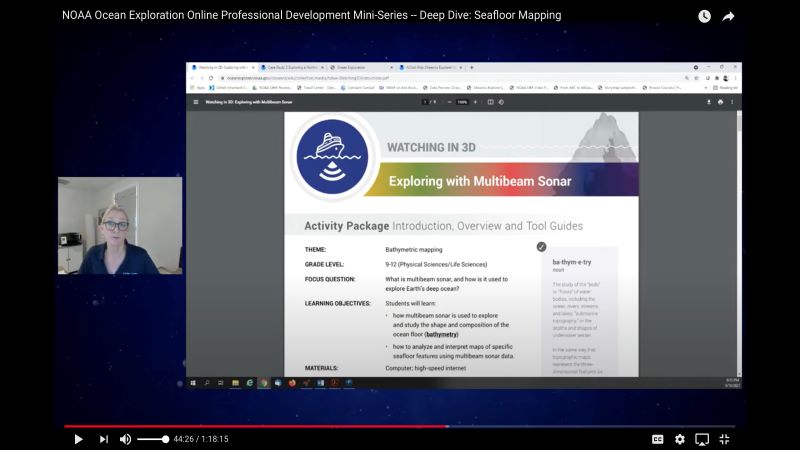 Live Event
Tune in via YouTube to a 90-minute online event led by NOAA Ocean Exploration. Bring your questions for our experts to answer during a live Q&A session. We will also demonstrate an educational activity and share relevant resources to bring the deep-sea to your classroom.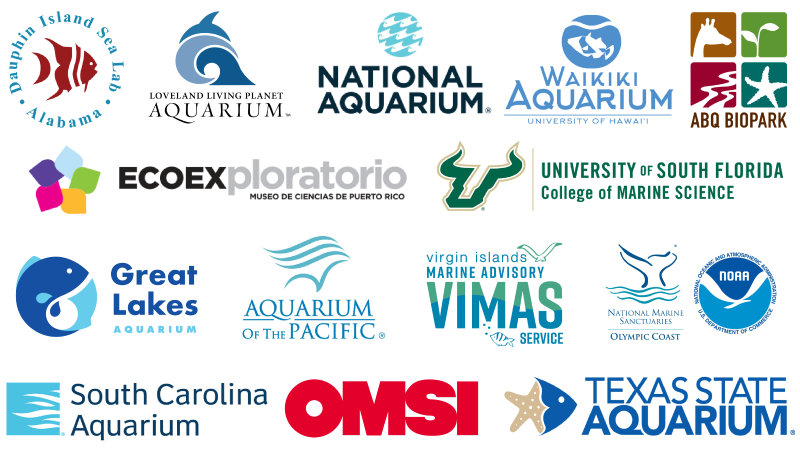 Alliance Partner Follow-up
A few weeks later tune-in again for a 90-minute follow-up event hosted by one of the NOAA Ocean Exploration Education Alliance Partners. Here you will dive deeper into the topic, discuss strategies with your colleagues to incorporate these resources into your instruction, and learn about additional regional resources.
Find the Alliance Partner nearest you.
Join us in the Spring of 2023 for our next online professional development opportunity on Cold Seeps!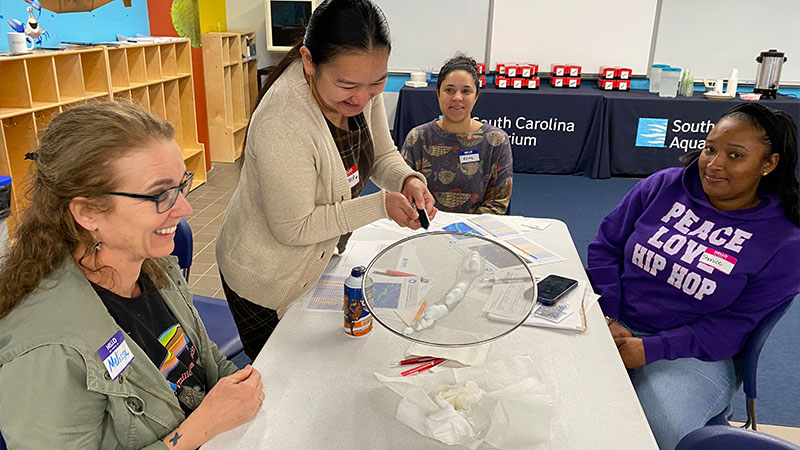 Educators are invited to join NOAA Ocean Exploration facilitators for Exploring the Deep Ocean with NOAA, a seven-hour professional development workshop at partner sites across the country. Participants will learn about the importance of ocean exploration and the advanced technological capabilities used to explore the deep ocean. The workshop will introduce standards-based, hands-on activities and online resources that guide classroom teaching and learning. Participation in this workshop is free for educators, but registration is required and space is limited.
*Due to the COVID-19 safety precautions, NOAA Ocean Exploration is not offering onsite professional development workshops at this time.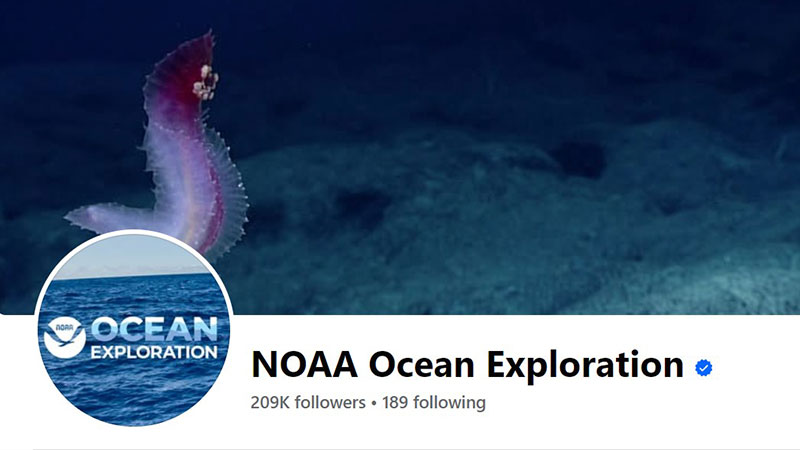 Stay up-to-date on current professional development offerings, educational materials, upcoming events, and more:
Follow us on Facebook and join our network of ocean educators and explorers from around the world.
Contact us:
Have questions about Professional Development opportunities? Contact the NOAA Ocean Exploration Education Team at oceanexeducation@noaa.gov.
For more information about teacher professional development offerings prior to 2020 or resources from these offerings, explore the following collections: