August 14
On August 11, the Okeanos Explorer team set out on a dive to search for the Japanese Destroyer, Hayate, which sank during the Battle of Wake Island reportedly in the area investigated during this dive. Instead, they discovered and explored a Japanese cargo ship, Amakasu Maru No.1.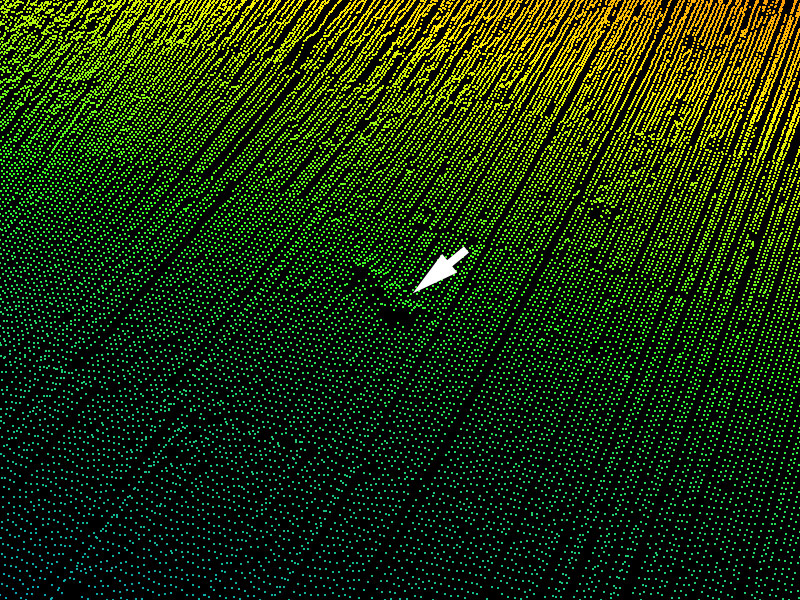 The dive took place near Wake Atoll in the Pacific Remote Islands Marine National Monument. After locating a wreck, the team used remotely operated vehicle (ROV) Deep Discoverer to visually document the wreckage, the condition of the ship, and living communities growing on and around the site.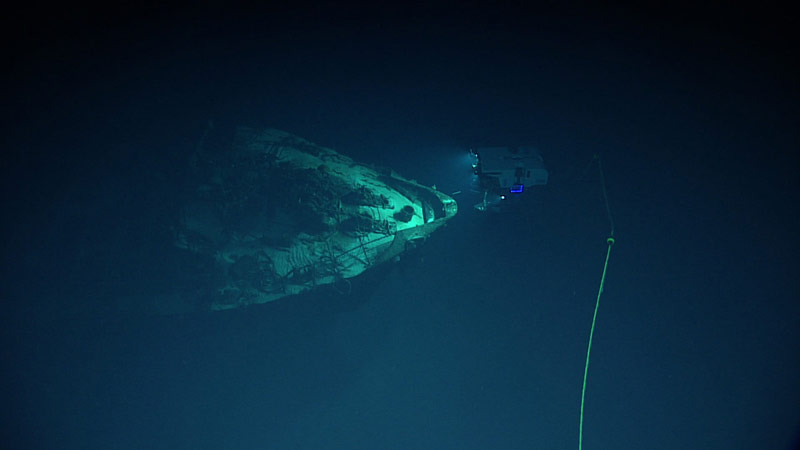 Upon close observation of the ship's hull, the type of guns on the deck, structure of the cabins, and lettering on the stern of the vessel, the team quickly realized it was not the Hayate but instead another vessel of similar size. After further observation and some quick online research, the team identified the ship as being the Amakasu Maru No.1, a Japanese cargo ship which was sunk by the American submarine USS Triton on December, 24 1942, off Wake Atoll.
The ship sits upright and intact on the bottom and now serves as a habitat for anemones, glass sponges, anglerfish, and other animals. Considerable damage seen on the hull may be due to torpedoes fired by the Triton.
Participating archaeologists and scientists selected the location of this dive based on data from a recent mapping expedition in the Pacific Remote Islands Marine National Monument. During the April 2016 expedition, the Okeanos Explorer mapped the waters near Wake Atoll in an attempt to locate wreckage of Hayate. An anomaly in the multibeam sonar bathymetry data appeared to be a shipwreck and closer investigation with the ROV allowed the team to confirm the identity of the wreck.
Several other features found while mapping in the area were also investigated during the dive, and were discovered to be large rock structures populated with corals, crinoids, squat lobsters, and more.
Discovery and exploration of this shipwreck not only supports the mandate to assess cultural resources in the Pacific Remote Island Marine National Monument, but will help to provide a more complete understanding of the Battle of Wake Island and the history of World War II.