Dive 12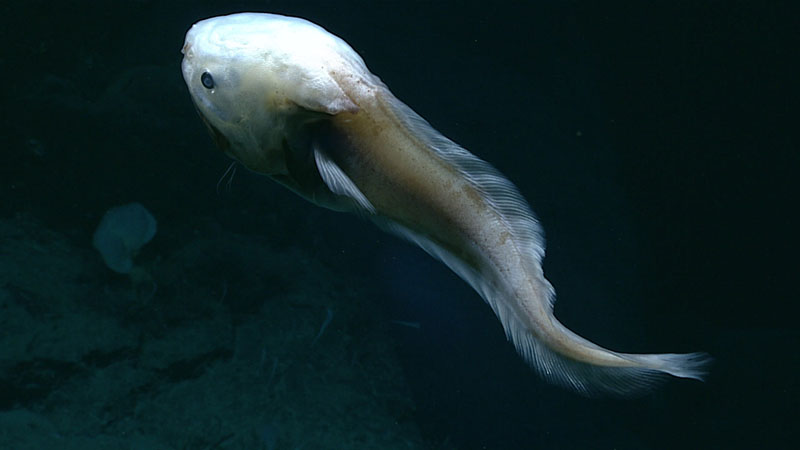 Dive 12 of the 2021 North Atlantic Stepping Stones expedition was the first dive of the expedition to take place within the New England Seamount Chain, as we explored "Y" Seamount (formerly referred to as "Unmapped Twins"). This previously unmapped and unexplored seamount was the easternmost of the New England Seamounts that we will explore during the expedition.
During the dive, we observed a range of geological features — from small-scale ripples on a sedimented seafloor with thin crusts of igneous rock cropping out of the sediment to a mass-wasting deposit of igneous boulders and cobbles, intact lobate flow structures of igneous rock coated with ferromanganese crust, and a large vertical pillar that appeared to be a volcanic parasite cone.
Biological observations were sparse at the beginning of the dive, during the deepest part of the transect. As we reached the upper areas of the dive, the density and diversity of organisms did increase, and we observed several large bamboo and primnoid coral colonies as well as several species of glass sponges and demosponges, brisingid sea stars, sea cucumbers, anemones, and a few fish.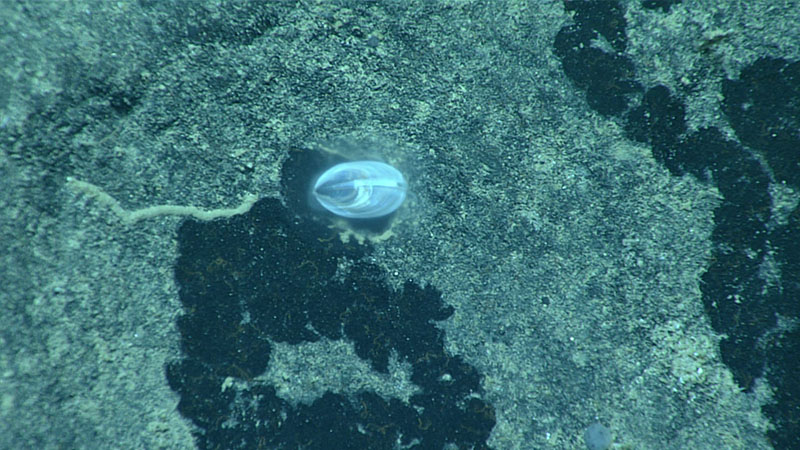 ---