Dive 06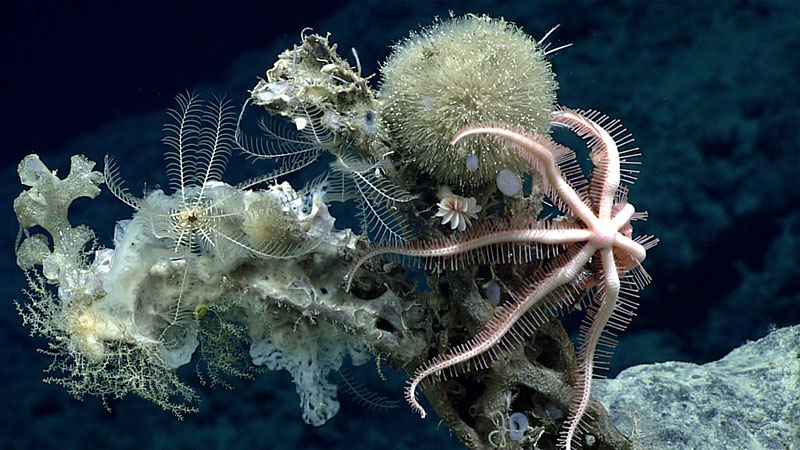 For the sixth dive of the 2021 North Atlantic Stepping Stones expedition, we explored Castle Rock Seamount, which, based on current mapping coverage and satellite altimetry data, is believed to be the northernmost seamount of the Corner Rise Seamount Chain.
A wide range of seafloor environments were encountered during the dive, beginning with a mixed rock outcrop and sediment slope, which transitioned into a steep section of exposed lava flow morphologies, and finally a series of alternating, low-relief rock and sedimented areas. At the end of the dive, we observed a region of thicker and more extensive sediment cover and rocks with a distinctly different texture that may have been sedimentary (carbonate) rather than volcanic in origin.
General biological diversity was higher during this dive than the previous five dives of the expedition, though instances of marine life were spread across the entire dive transect in lower-density patches. Echinoderms dominated the dive, with observations made of crinoids, sea stars, brisingid and brittle stars, and sea cucumbers. We also saw several species of coral that had not yet been seen during the previous dives of the expedition and while sponges were present throughout the dive, they were in lower abundance than seen on the previous dive.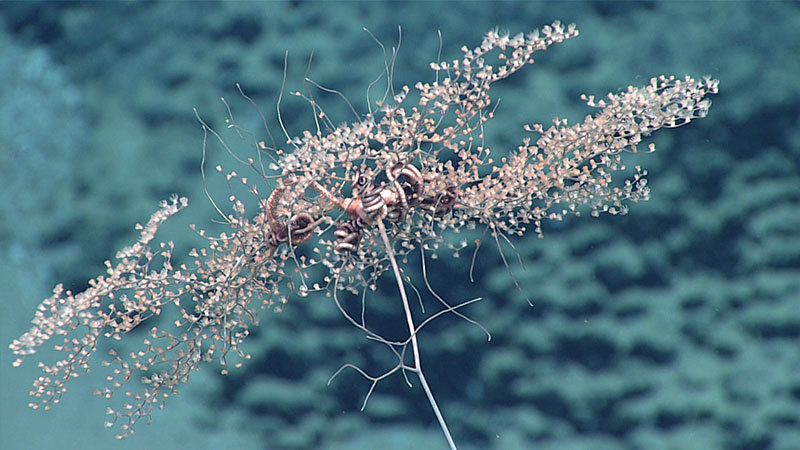 ---