June 20
Underway on the Windows to the Deep 2019 Expedition
Date: June 20, 2019
Location: Lat: 28.4151885°, Lon: -80.6220243333°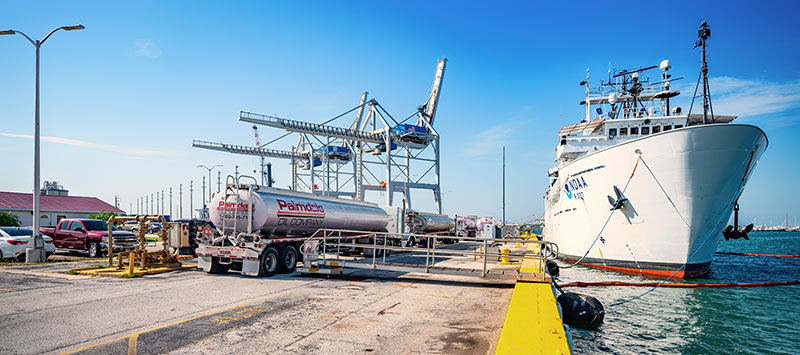 Today is an exciting day as NOAA Ship Okeanos Explorer leaves on her first remotely operated vehicle (ROV) expedition of 2019, and celebrates 10 years of ocean exploration data collection. The onboard expedition team has been busy preparing the ship to get underway for several days.
With mission preparations and fueling of the ship complete, we departed Port Canaveral, Florida, today at about 2:30 pm ET, and were en route to the first dive site of the expedition. The first dive will take place tomorrow, June 21, at a deep site off Port Canaveral. During this expedition, we will work to characterize the diversity and extent of coral and sponge communities; identify and investigate sonar anomalies; and characterize shipwrecks, providing insights into U.S. maritime history as well as helping us to characterize change over time. We will also map, survey, and sample geologic features in order to better understand the geological context and potential geohazards along the U.S. East Coast.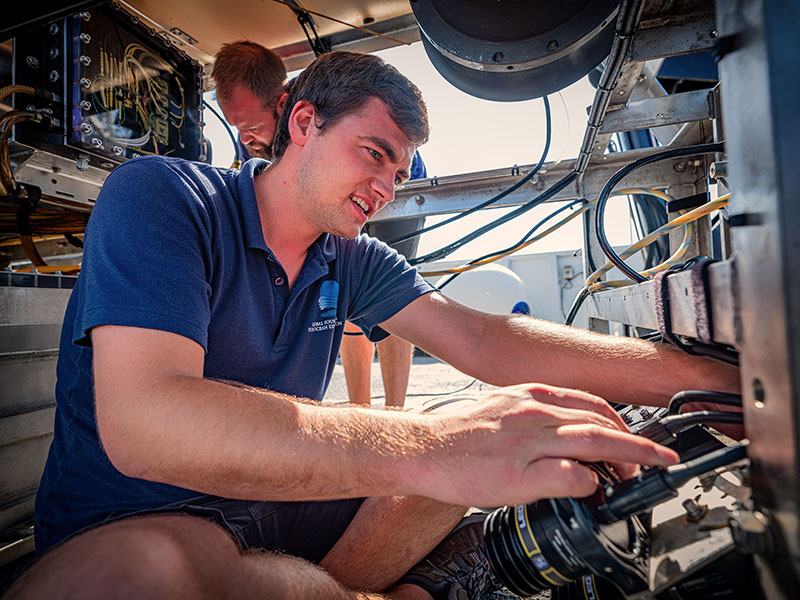 Expedition data collection has begun, and overnight we will continue to map the seafloor along the way using the high-resolution bathymetry to help inform the ROV trackline for the first dive. We invite you all to tune in tomorrow to the live video as we open a window to the deep.
---