March 14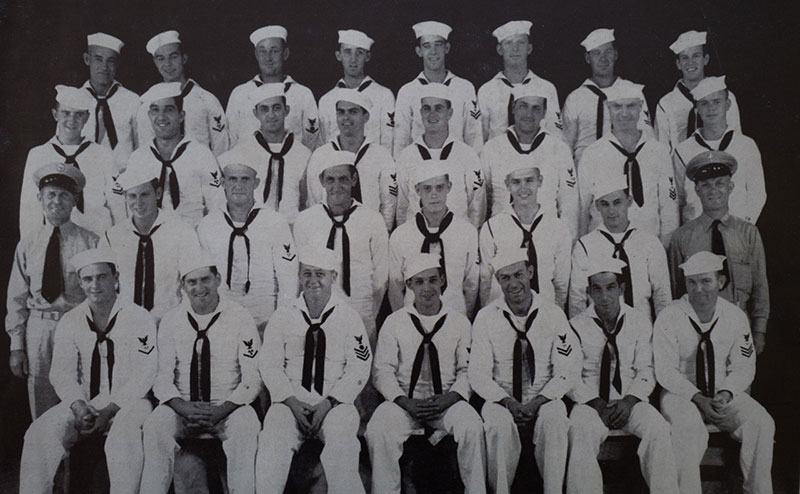 This is a story of Lee Fulton, my great uncle, and the common thread we share at this moment, literally and figuratively, 70 years apart.
I was five or six when I first recall hearing my uncle speak of traveling abroad. He spoke words of adventure and lands that seemed to be places of dreams, not reality – Asia, Russia, South America, the Pacific, and more. Lee was a dapper man, never without a coat, a tie, and his treasured tie tack of a bee with a tool belt. Proudly, he would tell me it showed he was a member of the U.S. Navy Seabees during World War II. The word "Seabee" comes from initials "CB," which in turn comes from the term "Construction Battalion." When I would ask more about his service, his reply was never forthcoming, just proud and quiet. He never spoke much of his adventures and time in the Pacific.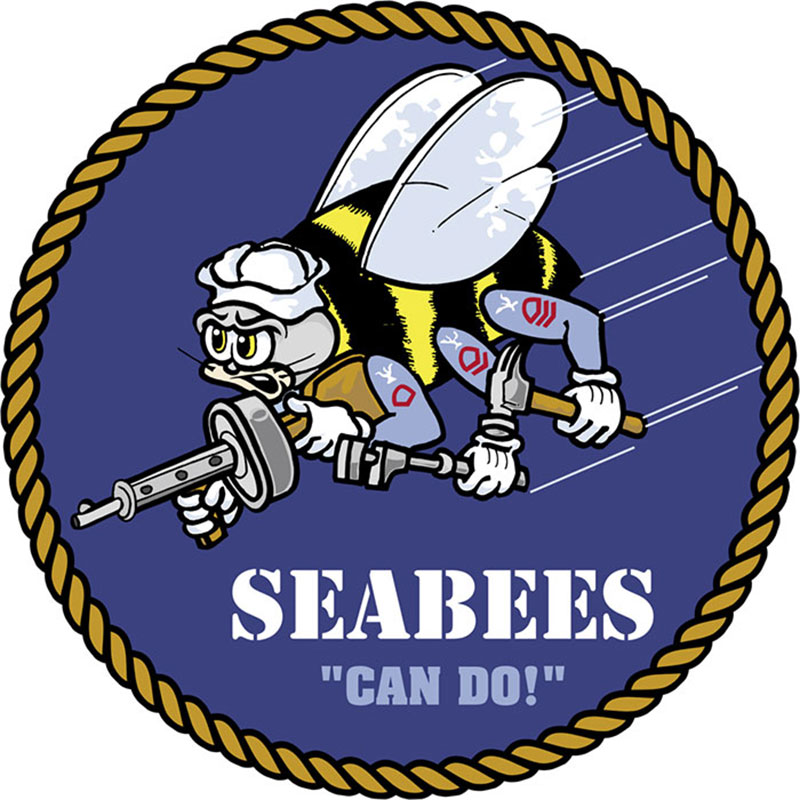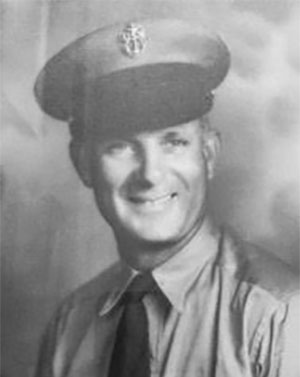 Uncle Lee passed away in 1977. We were recently 'reunited' via a book gifted to me from my father, his nephew. This book is helping answer some curiosities I always wondered about. Full of images, it is an official issue of The 74th Battalion in Review, 1943-1944; portraits; and candid shots of life on Islands I had never herd of: Majuro Atoll, Kwajalein Atoll, Arno Atoll, Jaluit Atoll, and Wotje Atoll. This book is my great uncle's and other Seabees' stories of their time in the Marshall Islands.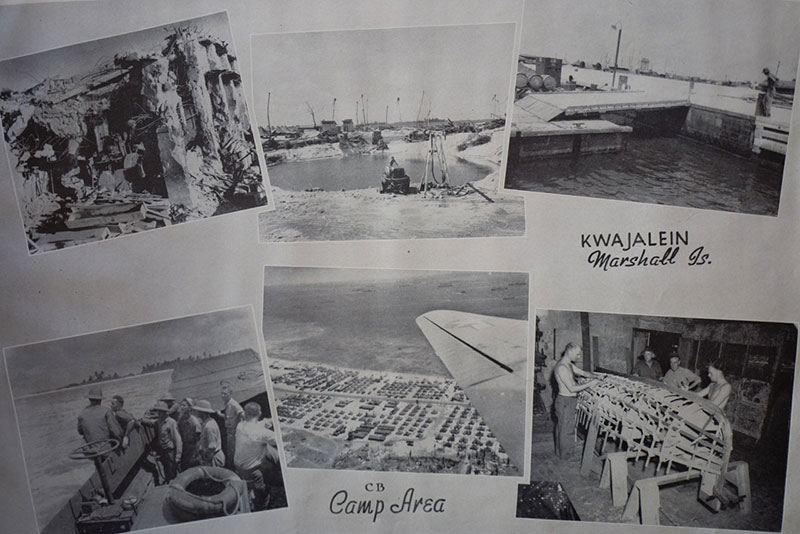 As I write this, I am on board NOAA Ship Okeanos Explorer, exploring the deep sea with remotely operated vehicle Deep Discoverer. We are headed to Kwajalien Atoll, just as Uncle Lee did over 70 years ago. It is hard to believe I am following the path taken by the uncle I admire, and now emulate. With me on this journey are copies of his images to the same Kwajalein, which I hope will help me find common footsteps once we arrive.
Through his inspiration, I have woven a life of adventure, capturing it though the eye of my camera lens. With a cherished tie tack in hand and a somewhat unknown island, Uncle Lee and I are completing the circle.