August 9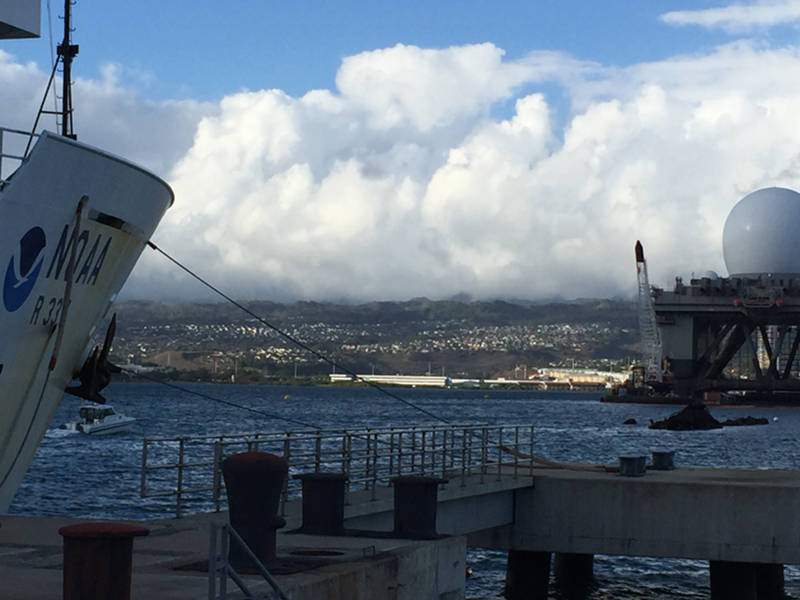 This is my third field season with NOAA Ship Okeanos Explorer and I have participated in well over 100 remotely operated vehicle (ROV) dives.  I am still amazed that NOAA can send a 9,000-pound ROV almost four miles deep in the ocean, exploring areas that have never before been seen! As a mechanical engineer, I have always had an interest in robotics and the ROV ocean explorations have always been my favorite expeditions.
During cruises, I am usually charged with standing a full watch and safely navigating the ship for two to four-hour watches. Usually this watch is 12 pm - 4 pm in the afternoon and 12 am - 4 am in the early morning.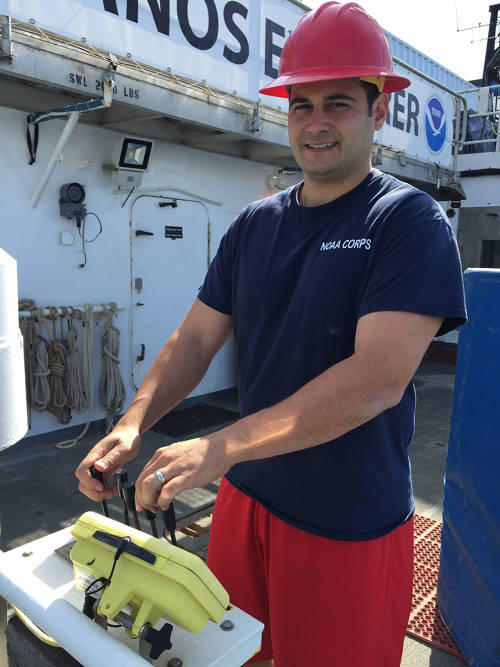 When I am not on watch, I am usually involved with launching the ROV. My role is to use the Dynamic Positioning System to fine tune the ride of the ship to optimize launch and recovery operations. The Dynamic Positioning Control System is similar to operating the controls of a video game – still fun but, a very careful process!
This cruise, Leg II of Hohonu Moana: Exploring the Deep Waters Off Hawaiʻi, I am stationed on shore as the Web Coordinator. My role is provide support for the shore-based scientists at the University of Hawaii participating in our telepresence feed at the Exploration Command Center (ECC) and helping provide web content for the expedition web presence.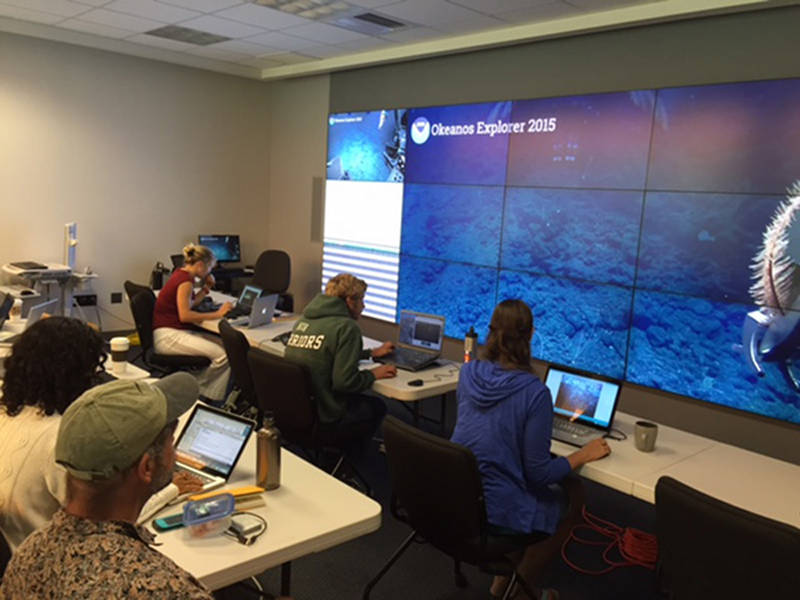 Participating in the shore-based science has been very rewarding and a totally different experience from being on the Okeanos Explorer, where the top priorities are the behind-the-scene logistics to conduct the ROV dives on schedule. There is limited time to actually watch the amazing videos the Okeanos Explorer team helps facilitate.
Being onshore with the scientists and participants at the University of Hawaii ECC is exciting, as they are an enthusiastic team. Their reaction to the ROV Deep Discoverer collecting its first biological samples and possibly discovering a new species of black coral was very similar to sports enthusiasts watching a great sporting event on a very big screen TV, cheering and taking pictures!
Being part of this real-time exploration expedition onshore has been a wonderful opportunity and I look forward to learning more and to supporting the shore-based science at the University of Hawaii!