July 7
Cast of Characters
by Dave Lovalvo, ROV Operations Coordinator
July 7, 2010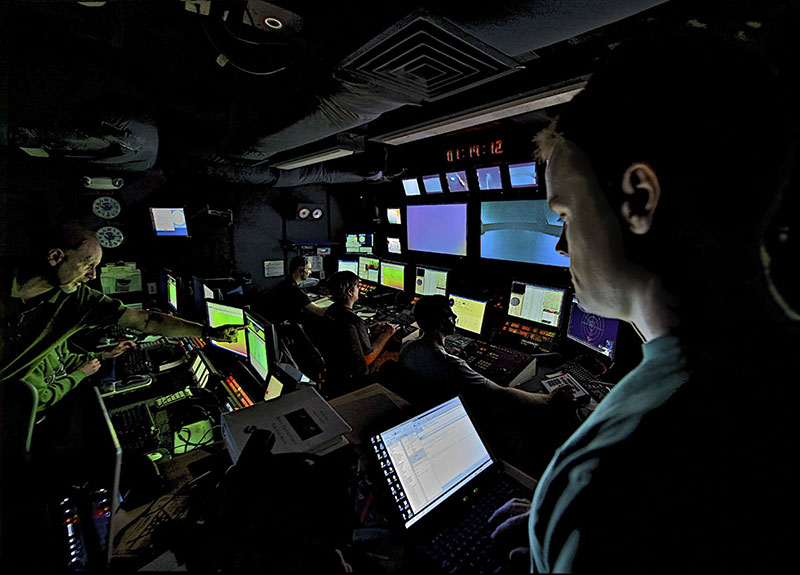 Many people are curious as to the cast of characters that make an operation like this work. Cast in this case, is a very appropriate term. There is no single individual, no star of the show. It's teamwork, with numerous players, many of which are behind the scenes both on the ship and on the shore.
As the lead, chosen to oversee and supervise the remotely operated vehicle (ROV) operations for NOAA's Office of Ocean Exploration and Research, I have been privileged to put together a small portion of this team – the people who work directly with our underwater equipment.
With 35 years in the business of supporting science and exploration and working with manned submersibles, underwater habitats, and remote controlled vehicles, I can unequivocally say that it is the people who are our most valuable asset. The talent and the dedication to their craft and the attention to detail this work requires, is in many ways to me, the remarkable story.
For those of you who are at our Exploration Command Centers and are following the day-to-day operations, I hope these biographies give you a sense of who you are working with offshore. For those of you following our website and/or those of you who may now or someday aspire to be part of such a team or a program, perhaps these thumbnail views will give you the inspiration to pursue what for many of us started as nothing more than a dream.