Field Validation of Novel Low-Cost Underwater Robot for Deepwater Exploration and Characterization
Vessel
Research Vessel Dewey Dewayne and Research Vessel Bond
Location
Near Key Biscayne Florida; Florida Keys
Primary goal
Improve/develop low-cost, open-source, autonomous underwater vehicles and automatic annotation software
Primary technologies
Hybrid remotely operated vehicle/autonomous underwater vehicle and autonomous underwater vehicles
Project Summary
As part of an effort to help protect deep-sea coral ecosystems, a team of engineers and scientists have been developing two low-cost, open-source, underwater vehicle systems for the survey and classification of deep-sea corals. From August 14 to 18, 2023, they successfully tested these systems and collected data at natural and artificial reefs near Key Biscayne, Florida, and in the Florida Keys known for their high diversity and density of corals, including Emerald, Rainbow, Conch, and Eagle reefs.
The DROPSphere autonomous underwater vehicle (AUV) and the hybrid remotely operated vehicle (ROV)/AUV Bruce were the stars of this project. Compact and custom-built using off-the-shelf parts, these underwater vehicles are deployable by a single operator, affordable, and open source.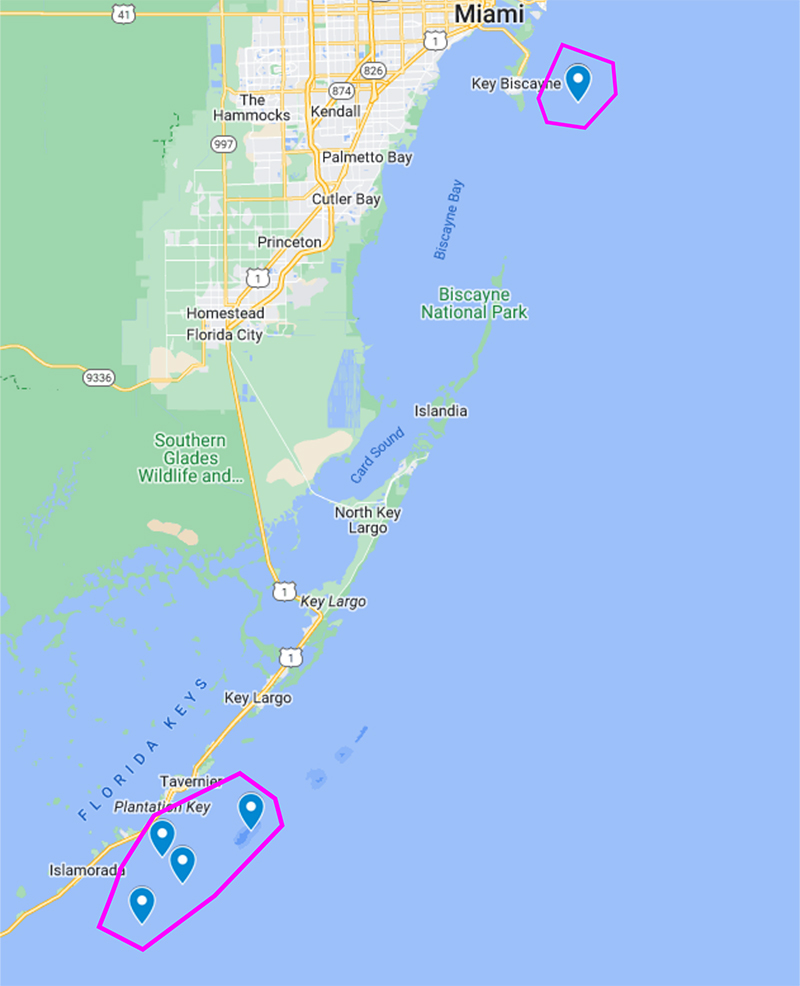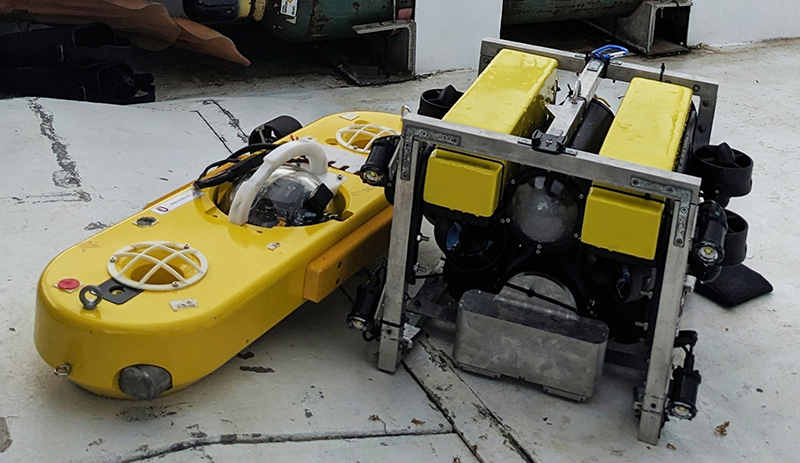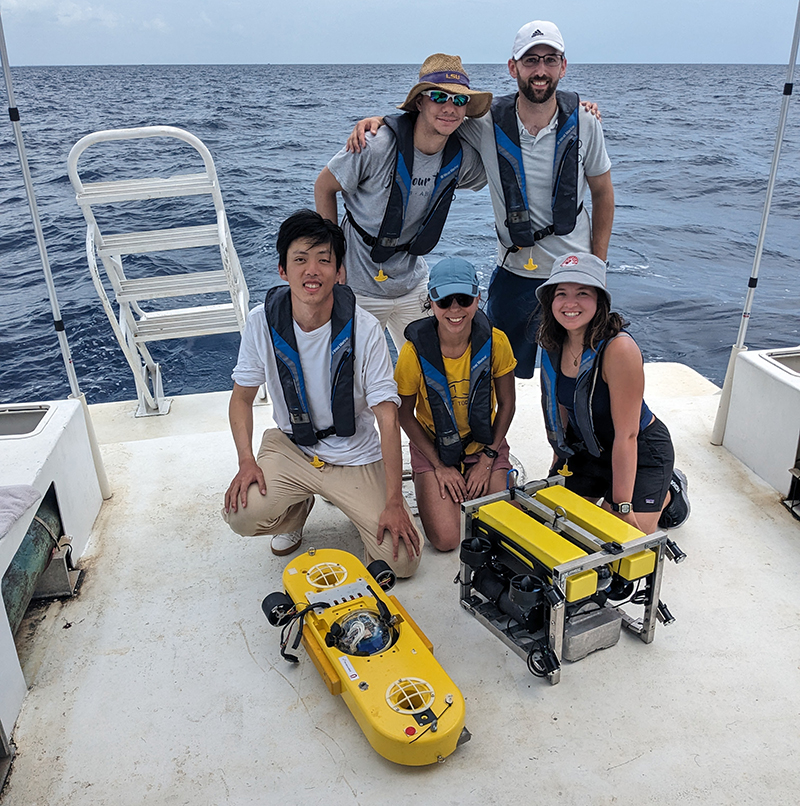 To prepare for their fieldwork, the team improved the computing capabilities and optical sensors and replaced the thrusters of the original DROPSphere. And, they designed and built Bruce using components that can tolerate the pressure of the deep ocean, developed associated software, and integrated a down-facing stereo camera system for visual surveys.
The primary goals of the fieldwork were to test the capabilities of the two systems, calibrate them, study the benefits of each, and identify potential improvements. Another goal was to collect images of coral reefs.
Based on what they learned during the fieldwork, the team will continue improving the capabilities of the vehicles, with an emphasis on enabling them to better withstand strong currents and high pressure. They will use the images they collected to generate photometric 3D reconstructions of the seafloor and to develop automatic annotation software for the detection and classification of corals.
This project will benefit the scientific community in two key ways: It will make deep-sea exploration more accessible to the larger scientific community and increase the speed of data analysis and availability.
Education Content
Education theme pages provide the best of what the NOAA Ocean Exploration website has to offer to help educators in the classroom incorporate this project into their curriculum. Each theme page includes expedition features, lessons, multimedia, career information, and associated past projects and expeditions.
Funding for this project was provided by NOAA Ocean Exploration via its Ocean Exploration Fiscal Year 2022 Funding Opportunity.
Published September 20, 2023