Mission Summary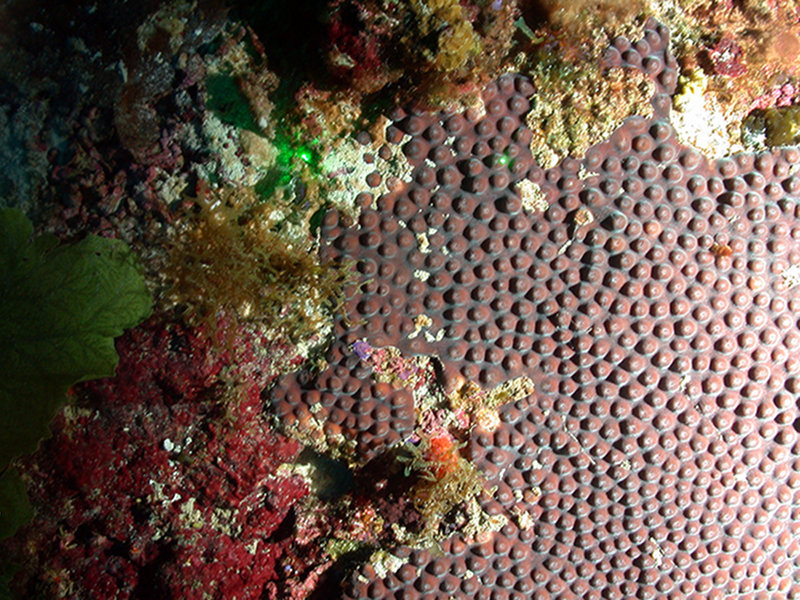 On the Walton Smith, we:
Characterized the benthic habitat and fish communities at Pulley Ridge and in the Dry Tortugas using the University of North Carolina's Super Phantom S2 remotely operated vehicle (ROV). We did ROV surveys at Pulley Ridge for six days, continuing our characterization efforts from last year's cruise, and then spent six days just outside the Tortugas Ecological Reserve. At each site, we conducted video and photographic surveys to quantify and characterize the benthic habitats, fish communities, benthic macrobiota, and coral/sponge cover.

Our Coral Ecosystem Connectivity 2013 cruise involved a team of 22 scientists and divers working on two ships, the R/V F.G. Walton Smith and the M/V Spree, to accomplish all of our mission objectives.

In all, we completed 30 ROV dives, totaling 55 hours of bottom time and 4,914 digital still images during 15 days at sea. Unlike the hard-bottom habitat of Pulley Ridge, we found the Tortugas sites to be primarily soft bottom, often with quite a lot of macroalgal cover. We did find sites with healthy patch reefs dominated by Montastraea cavernosa (great star coral), a number of soft coral species, and sponges. Our Community Structure group will be using this information to document and determine the distribution of these mesophotic habitats and hard-bottom, coral, and fish communities.

Collected genetic and other samples from larger fish species using fish traps. We sampled populations of red groupers (Epinephelus morio) and other important fishery species using chevron fish traps. During 11 overnight deployments, we sampled 226 fishes, including 62 red grouper, our primary target species. Samples for age, growth, and genetics were taken from each fish, and then they red grouper were tagged and released. Our Population Genetics and Dynamics groups will use this information to better understand ecosystem connectivity, as well as the life history of sampled fish species.


Collected samples to characterize planktonic larval fish and invertebrates using plankton nets and light traps. We conducted five MOCNESS (Multiple Opening/Closing Net and Environmental Sensing System) tows and seven light trap deployments to collect larval fish and invertebrates. These data will be used in advanced modeling and visualization tools to investigate the role such reefs may play in the replenishment of downstream and adjacent shallow coral ecosystems.
On the Spree, the nine science divers conducted 85 dives, totaling 22.85 hours of bottom time at depths ranging from 55 to 75 m (180 to 245 ft). To ensure that the divers had the best chance of collecting the target taxa, the scientists on the Walton Smith sent the locations of "hot spots" of target organisms to the divers on the Spree. The dive team collected specimens of targeted coral, fish, sponge, and algal species for the Population Genetics group, who will use molecular tools back in their labs to identify relationships among populations at these sites and other reefs in the Gulf of Mexico and the Florida Keys. Additionally, the divers swapped out the instrumentation at the three Physical Oceanography moorings installed last year at Pulley Ridge and in the Dry Tortugas. These data will be analyzed by the Physical Oceanography group and contribute to models being developed on the oceanographic connectivity between Pulley Ridge and the Florida Keys.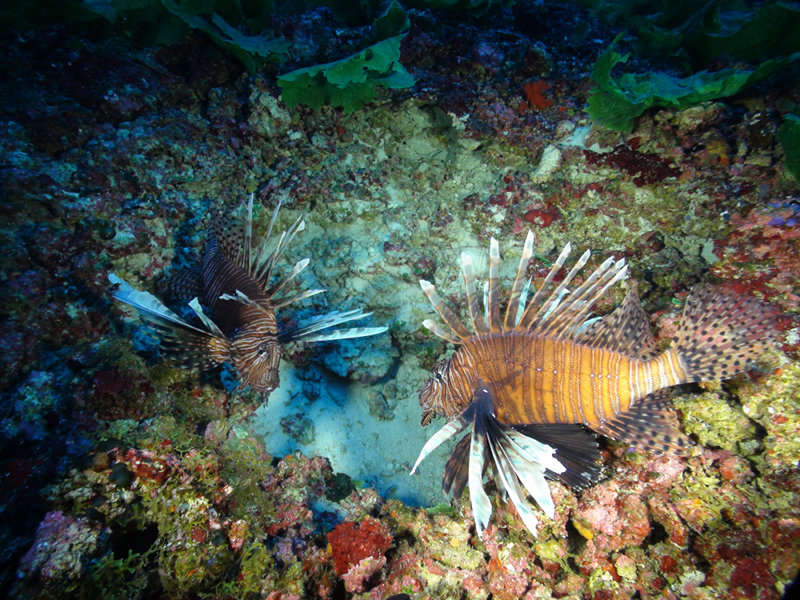 Overall, we had a very successful cruise and were able to accomplish all of our objectives. Plus, this research cruise has gotten us closer towards our ultimate goal – defining what role the reefs of Pulley Ridge may play in replenishment of key fish species, corals, and other organisms in the downstream reefs of the Dry Tortugas and Florida Keys. Our intent is to create a comprehensive understanding of Pulley Ridge to facilitate resource planning in the eastern Gulf of Mexico and allow resource managers to develop more effective strategies to protect these and other reefs.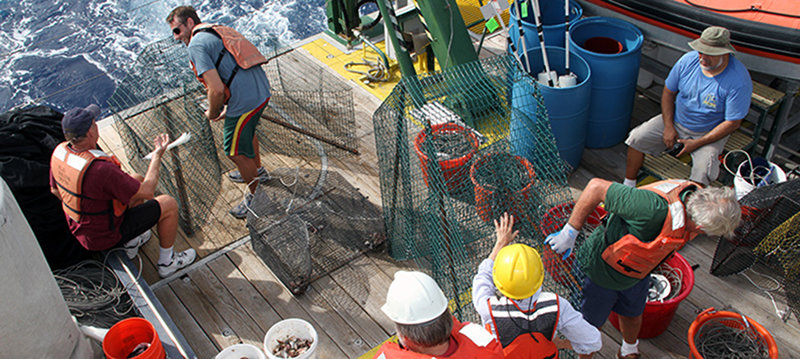 Our first two cruises have added a considerable amount of new information to what was previously known. Now we all have a lot of analyses to do during the coming year before we return to these sites again in 2014!