Expedition Education Module
Ocean Explorer Expedition Education Modules (EEM) are designed to reach out in new ways to teachers, students, and the general public, and share the excitement of daily at-sea discoveries and the science behind NOAA's major ocean exploration initiatives with the people around the world. The Coral Ecosystem Connectivity 2013 Expedition from Pulley Ridge to the Florida Keys offers a unique opportunity for explorers of all ages to investigate mesophotic coral ecosystems 30 meters to more than 100 meters below the ocean surface in the Gulf of Mexico.
A summary of why scientists and educators are interested in exploring this area and what we might learn from our efforts in this region as we strive to further understand the 95% of our planet that is virtually unexplored.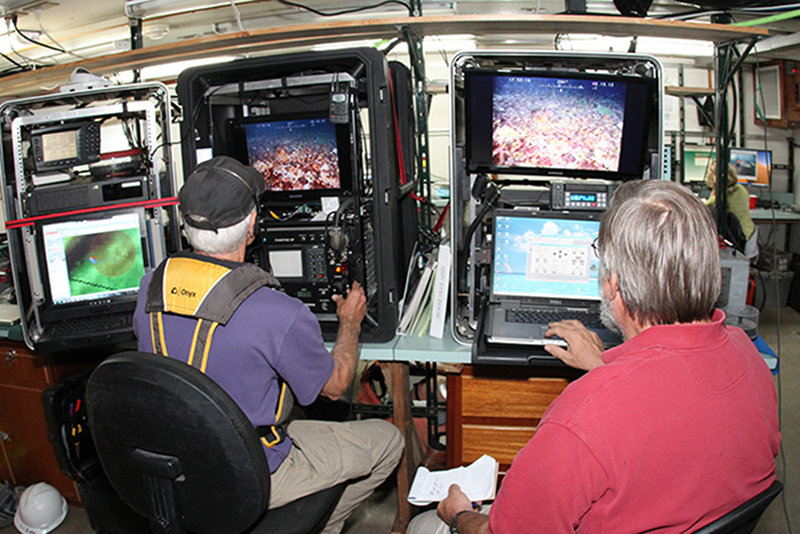 Expedition Purpose
Learn more
Classroom Lessons
Educators and scientists working with NOAA developed lesson plans for students in Grades 6-12 that are specifically tied to the science and technology associated with this expedition. These lessons support the Next Generation Science Standards performance expectations (and their associated Common Core State Standards Connections), and the Ocean Literacy Essential Principles and Fundamental Concepts . You will also find links to other NOAA expeditions on the Ocean Explorer website that have content and lessons that relate to the Coral Ecosystem Connectivity 2013 Expedition from Pulley Ridge to the Florida Keys.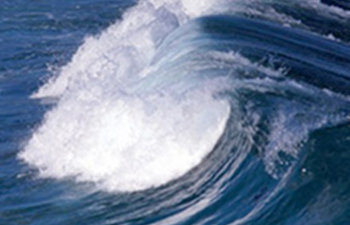 Additional Lessons
View Lessons
Related Expeditions
The following expeditions cover topics similar to those of interest on the current expedition. The 2015 and 2016 expedition web pages have an education component with associated lessons and other resources that you might find useful to classroom teaching and learning.
OceanAGE Careers
Ocean Careers to Inspire Another Generation of Explorers, or OceanAGE Careers, invites students to learn about the talented people who explore our ocean planet.
Multimedia Discovery Missions
The Multimedia Discovery Mission Demos are a series of 14 interactive multimedia presentations and learning activities that address topics ranging from Chemosynthesis and Hydrothermal Vent Life and Deep-sea Benthos to Food, Water and Medicine from the Sea.
Related Information
The web links below are provided for informational purposes only. Links outside of Ocean Explorer have been checked at the time of this page's publication, but the linking sites may become outdated or non-operational over time.
A special issue of Current: the Journal of Marine Education on deep-sea corals. http://mcbi.marine-conservation.org/publications/pub_pdfs/Deep-Sea%20Coral%20issue%20of%20Current.pdf
Halpern B., S. Walbridge, K. Selkoe, C. Kappel1, F. Micheli, C. D'Agrosa, J. Bruno, K. Casey, C. Ebert, H. Fox, R. Fujita, D. Heinemann, H. Lenihan, E. Madin, M. Perry, E. Selig, M. Spalding, R. Steneck, and R. Watson. 2008. A global map of human impact on marine ecosystems. Science 319:948–952.
Jeffrey, C.F.G., V.R. Leeworthy, M.E. Monaco, G. Piniak, M. Fonseca (eds.). 2012. An Integrated Biogeo­graphic Assessment of Reef Fish Populations and Fisheries in Dry Tortugas: Effects of No-take Reserves. NOAA Technical Memorandum NOS NCCOS 111. Prepared by the NCCOS Center for Coastal Monitoring and Assessment Biogeography Branch. Silver Spring, MD. 147 pp.
Please see the Contact Us page for information.
Other lesson plans developed for this website are available in the Education Section.