Ask an Explorer
Questions received during the expedition and responses from the team are posted here.
I saw the picture of the roughtongue bass: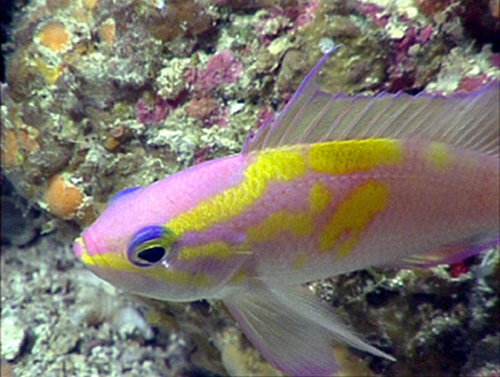 from one of the background essays on oceanexplorer.noaa.gov:
oceanexplorer.noaa.gov/explorations/13pulleyridge/background/mce/mce.html

I am curious if the fish in the picture below are the same fish?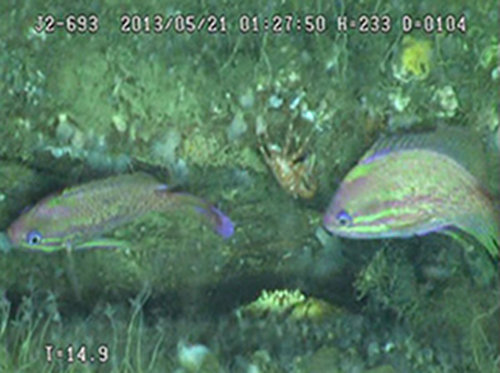 "We saw it in ~100 m just off shore of Virginia. During the cruise we were unable to ID it from the northeast deep sea fish books we had on board."?

Question from: Kasey, Maryland
Those are actually Anthias nicholsi, the yellowfin bass.
Answer from: Stacey Harter, NOAA