August 13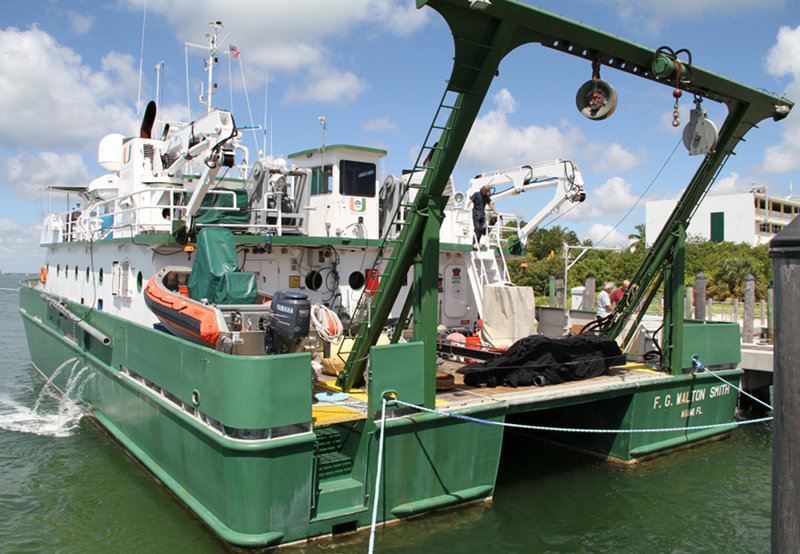 The R/V F.G Walton Smith is 'pulling at the lines', ready to get away from the dock. It's the tidal current, which is substantial, but all hands are on-board and ready to get underway. We're waiting now for the high tide that the research vessel needs to escape land without hitting any submerged part of it. The science crew, assembled from various home ports, is busy setting up equipment in the shipboard lab. It's a big common space where everyone works side-by-side: perfect for a cruise focusing on ecosystem connectivity.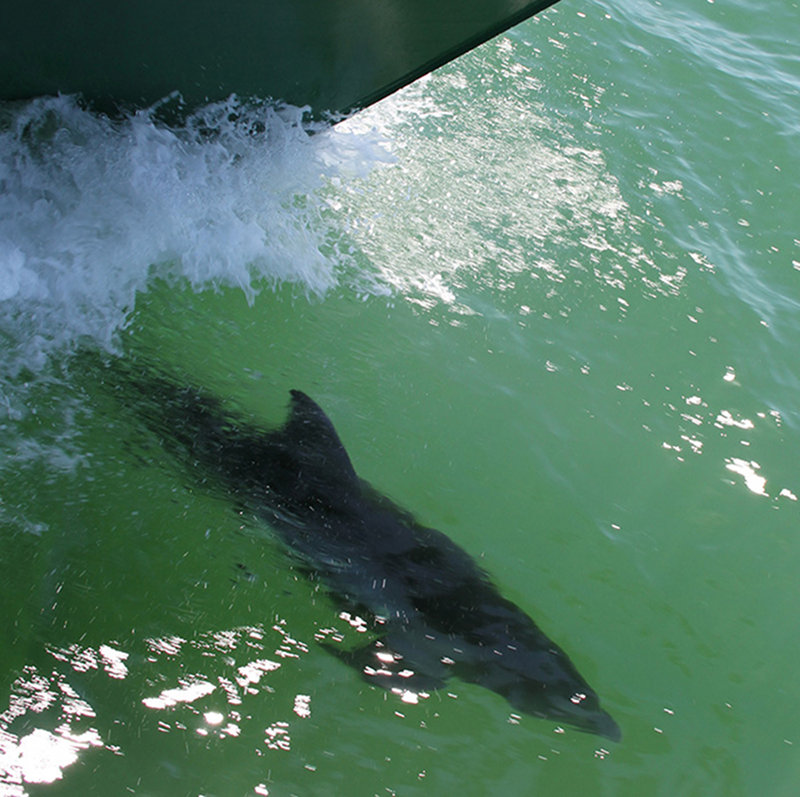 The Research Vessel F.G. Walton Smith is owned and operated by the University of Miami's Rosenstiel School of Marine and Atmospheric Science (RSMAS) and is a member of the University National Oceanographic Laboratory System (UNOLS) fleet. It's also our home for the next 2 weeks. Thirteen science crew and 8 ships crew will eat, sleep and work with and around each other on this unique 96' twin-hull vessel. Thanks to a 40' breadth, there is good deck space for deploying our Remotely Operated Vehicle (ROV), Multiple Opening and Closing Net with Environmental Sensing System (MOCNESS), fish traps, plankton traps, Conductivity/Temperature/Depth (CTD) rosette and more.
View from the Deck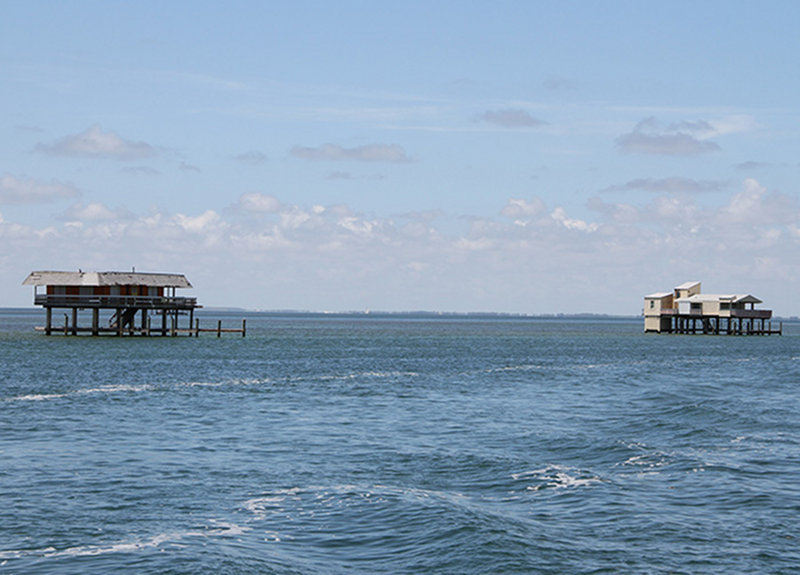 We cast off just after 11 a.m., leaving UM RSMAS and the city of Miami over the horizon. We headed south, then turned westward toward the Dry Tortugas and Pulley Ridge. We passed through Stiltsville, a group of stilt houses in Biscayne Bay, and motored past the Cape Florida Light located in Bill Baggs Cape Florida State Park. The original light was built in 1825 and rebuilt in 1846. It was decommissioned in 1878. One hundred years later, in 1978, the United States Coast Guard restored the lighthouse to active service. It was again decommissioned in 1990.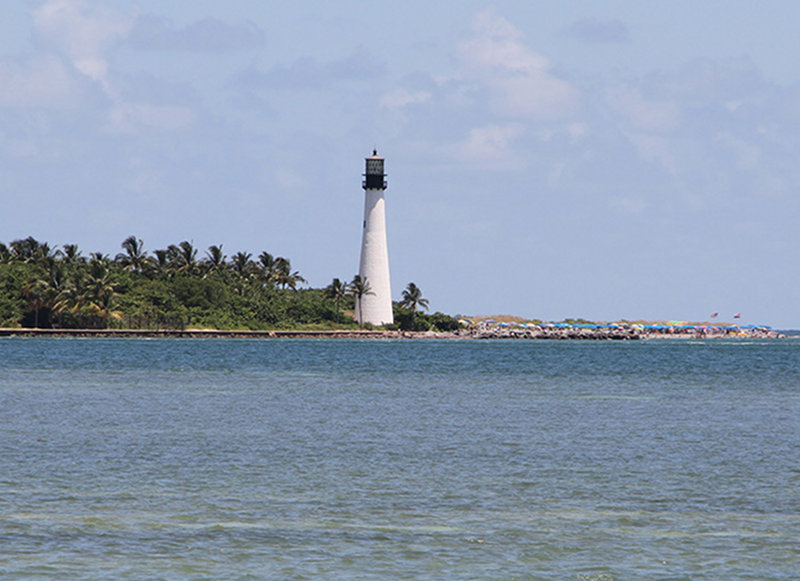 Where We are Going
We'll follow Hawk Channel, which runs between the islands of the Florida Keys and the reef line to Key West. After that, Captain Shawn Lake will decide on the best course to our destination. Our total transit time will be approximately 27 hours. We'll commence with scientific activities immediately upon reaching station. The science crew is situated for what will be a full two weeks of scientific endeavor on Pulley Ridge. Stay connected at NOAA Ocean Explorer.