November 3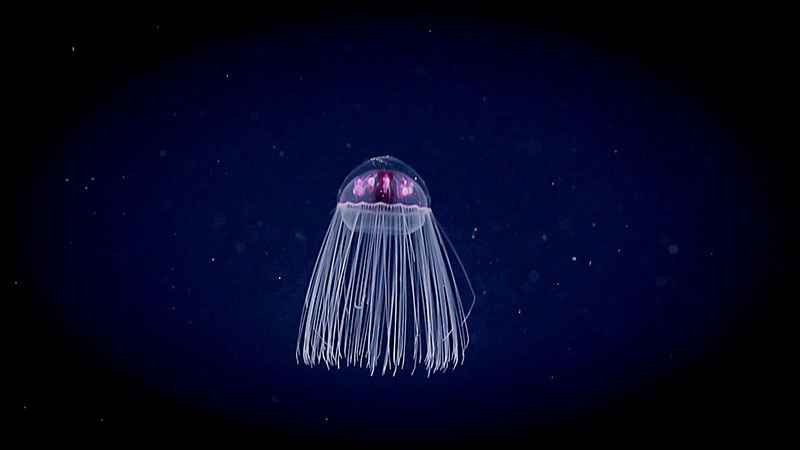 Today is World Jellyfish Day. In honor of the occasion, let's review a few fun facts about jellyfish. Did you know:
Jellyfish make their home in the water column, which is one of the largest, yet least understood, biomes on Earth.
A group of jellyfish can be called a bloom, a swarm, or a smack.
Despite the word "fish" in their names, jellyfish are not actually fish.
Jellyfish don't have a brain. They do have a network of nerves, but no central nervous system.
When feeding, jellyfish use their tentacles to sting their prey (plankton).
Lots of animals eat jellyfish, including tunas, sharks, turtles, and humans.
Below are two videos that show some of the jellyfish we've seen during previous visits to the Southeastern U.S. continetal margin.
World Jellyfish Day celebrates all jellyfish, so here are some images of jellyfish we've seen in other parts of our world's ocean.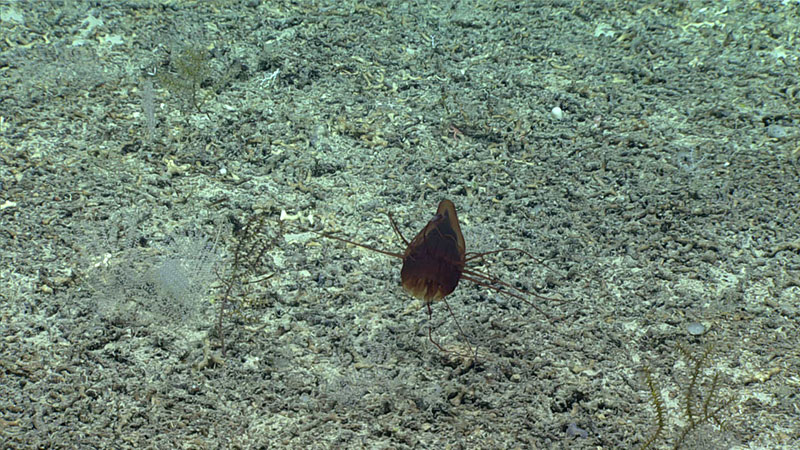 We haven't seen too many other jellyfish during this expedition. However, we have planned a full day dedicated to exploring the water column, so be sure to watch us live on November 12.