November 2
Dive 02: Stetson Mesa, Million Mounds East
Date: November 2, 2019
Location: Lat: 29.5857°, Long: -79.1229°
Dive Depth Range: 748 - 825 meters (2,454 - 2,707 feet)
Access Dive Summary and ROV Data
Today's dive was on a ridge topped with a series of mounds that may mark the eastern extent of the Million Mounds area on the edge of the Stetson Miami Terrace Deep Water Coral Habitat Area of Particular Concern (HAPC). The site was selected to help characterize mapping data collected during the first part of the 2019 Southeastern U.S. Deep-sea Exploration. Given its location in the HAPC, the site is a priority for regional managers.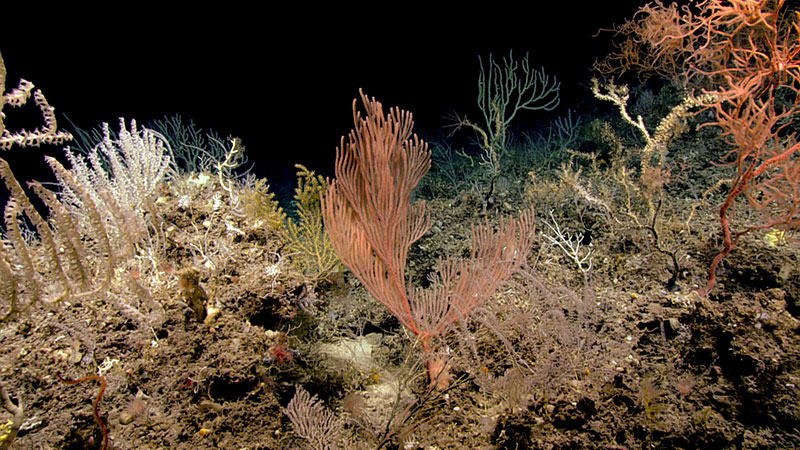 When we first arrived on the seafloor, it was covered in coral rubble, much like what was seen during Dive 01. As we traveled up the slope, we began to see limestone features eroded by dissolution and carbonate slabs covered in a ferromanganese crust as well as more live (and larger) corals and associated invertebrates.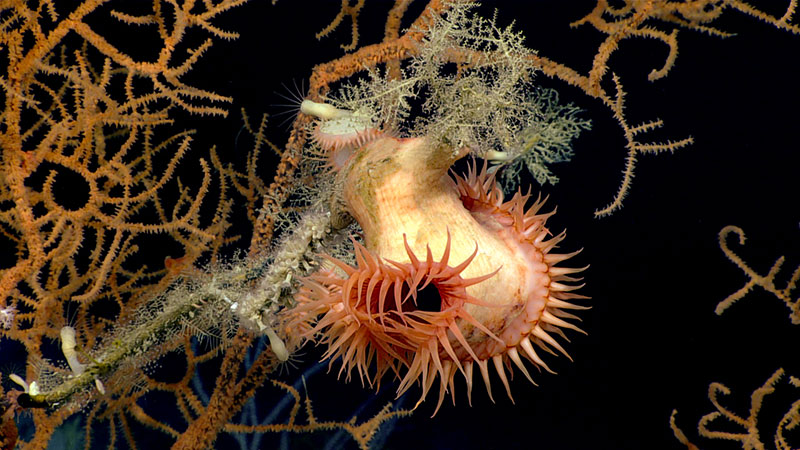 During this high biodiversity dive, which we extended two hours to really get a sense of the area, we saw a number of bamboo corals, black corals, sharks, and sponges. Despite the large abundance of Lophelia pertusa coral rubble throughout the dive, large colonies of live Lophelia pertusa were rare.
We collected eight samples, including three which are target species for the Atlantic Seafloor Partnership for Integrated Research and Exploration (ASPIRE): two black corals (Leiopathes and Bathypathes alternata) and a glass sponge (Vazella pourtalesii).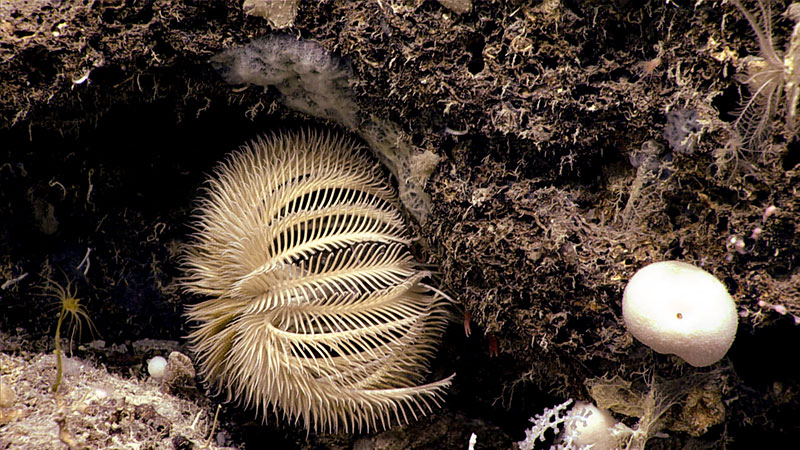 As we neared the end of the dive, we saw a glass sponge never before seen by either our biology science lead or other scientists on the phone. It was determined that it may be a new species or a range expansion for a species that has only been found in the Antarctic region. The sponge was collected in its entirely. Our onboard science team will collect its DNA and then preserve it to share with the Smithsonian for further research by interested scientists.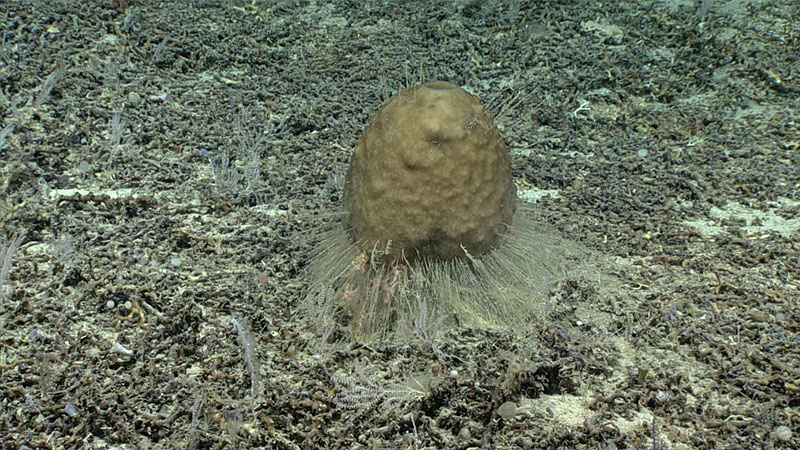 ---