September 28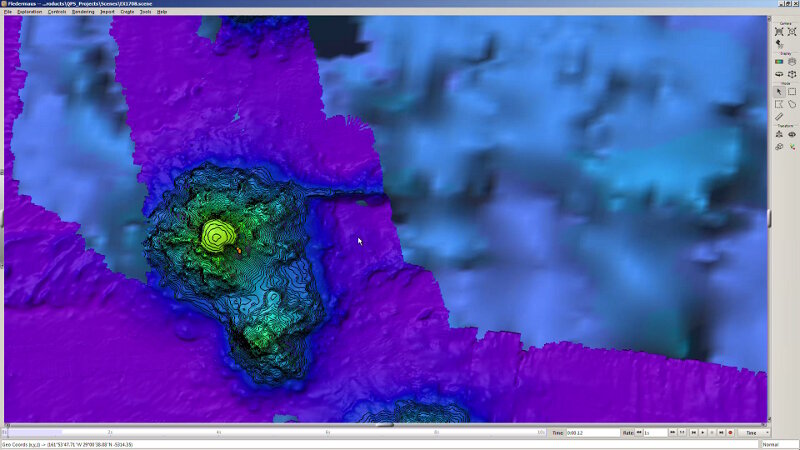 Despite the short amount of time we participated in the Deep-Sea Symphony expedition via telepresence at the Exploration Command Center in the Pacific Marine Environmental Laboratory in Seattle, Washington, we acquired (and are still processing) a wealth of data we will use to explore scientific questions about plume-fracture zone interactions. Even more remarkable may be the on-board science party's ability to balance scientific needs from a diverse on-shore complement in the face of unpredictable and changing conditions at sea. Our telepresence experience highlights the variety of capabilities the ship has and the flexibility of the platform. When our proposed dives were adjusted because of technical limitations, the science party and crew were able to adapt and still provide an unexpected amount of observations. Their commitment to helping us get quality observations is impressive, and we were excited to share in the discoveries during the telepresence mapping and remotely operated vehicle (ROV) expeditions in the Musicians Seamounts.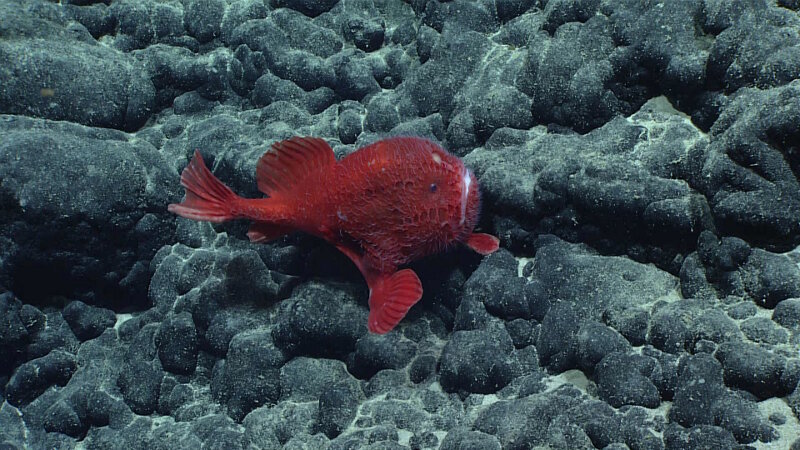 We took advantage of the opportunity NOAA Ship Okeanos Explorer provided in the Musicians Seamounts to gather observations about how mantle plumes and fracture zones interact. Although some geochemical and age-related questions will have to wait until after the samples are offloaded and analyzed, in-transit bathymetry, dedicated mapping efforts, and video observations are already beginning to address some of our geologic questions. For example, during overnight mapping operations, Okeanos Explorer imaged a ridge feature extending off of Liszt Seamount, coincident with one of the fractures in the Murray Fracture Zone (Figure 1). If volcanic, this bathymetric observation would support a hypothesis that melts ascending at Liszt Seamount may have been exploiting the structural weakness of the fracture zone to ascend to the surface.
Beyond rocks and bathymetry, I have learned more deep-sea coral, sponge, and fish names than I have ever known. It was exciting to catch a glimpse of a rare deep-sea anglerfish (Figure 2), an observation which will help researchers document the occurrence of this recently discovered species. In addition to the anglerfish, multiple observations of a newly discovered "cookie" star from a previous Okeanos Explorer expedition added to the growing list of observations of the species.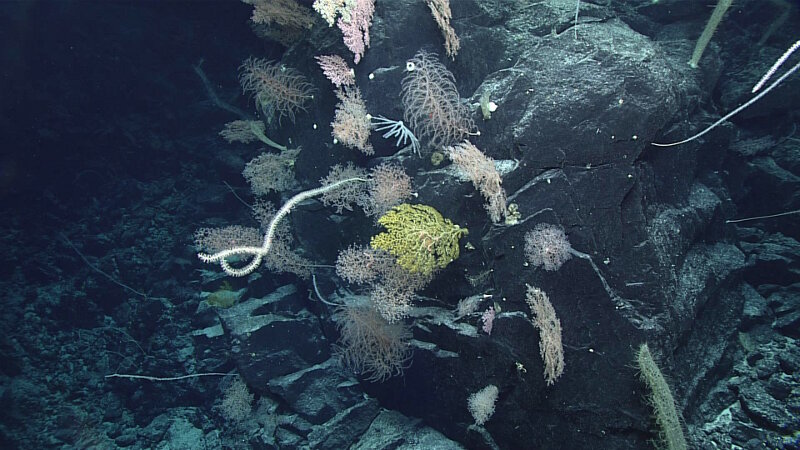 The most immediate benefit of having a multidisciplinary science team on shore dedicated to observation is the speed at which several scientists can propose, describe, and catalog observations. Cross-disciplinary benefits include helping your counterparts make observations with inter-disciplinary contexts. In one instance that thrilled scientists from several disciplines, our dive started on a large outcrop of basalt, which was host to a large community of corals (Figure 3). This outcrop provided a quality geologic sample and played host to many species of coral from the region. Such interdisciplinary observations are inherently more complete and more useful to future work.
Telepresence benefits from shared observations do, however, have limits. In particular, an unexpectedly sharp contact in substrate (Figure 4) puzzled myself and other geologists. This contact, which repeated in our field area several times, is strikingly abrupt. None of the participating scientists on call were able to definitively explain this feature and it remains somewhat ambiguous. To answer this question, we will have to reach out through the Okeanos Explorer's research community to find other scientists who may have similar observations from past research expeditions. Extended consultation is not always available during other Principal Investigator-driven expeditions, and is a unique benefit of the Okeanos Explorer cruises.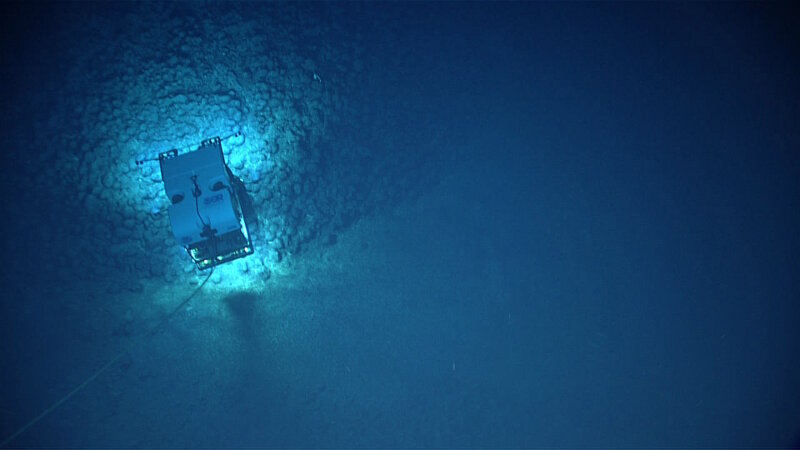 For the amount of time invested, our telepresence cruise experience was tremendously successful, thanks in no small part to the crew of the Okeanos Explorer, as well as shore-side support operations. In particular, we would like to extend our thanks to NOAA's Office of Ocean Exploration and Research for facilitating our participation with the Okeanos Explorer. We look forward to analyzing the observations we have gathered and furthering our understanding of our planet and its ocean.