July 20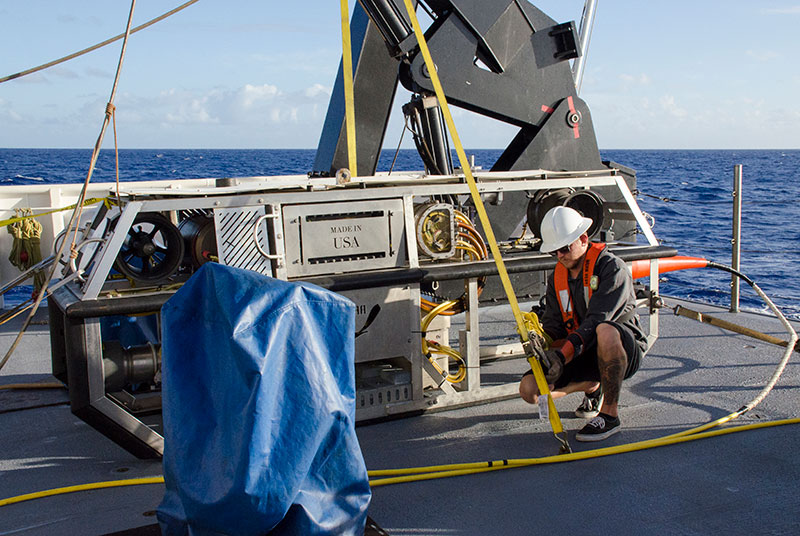 Safety onboard a sea-going vessel is crucial at all times, both in and out of port. Although the possibility of being lost at sea is not likely when tied to the pier, the machinery never stops moving. With every expedition, the personnel of NOAA Ship Okeanos Explorer are reminded of the strength of the ever-changing seas. The dangers surrounding our operations either openly present themselves or lurk in the shadows. As a crewmember onboard, this ship is our home and the people are our family. We take care of ourselves and others and we speak up to prevent accidents. Safety is everyone's responsibility, from the captain to the newest recruit.
Having arrived to NOAA Ship Okeanos Explorer in October of 2016, I am pleased to say that this ship works as a team, putting safety for each other first. As one of the ship's experienced deckhands, I feel the weight of this responsibility every day. This is why we are constantly learning new things and new ways to enhance our onboard safety – and how to avoid accidents. We undergo regular trainings to be sure we have the most advanced knowledge possible to manage our many daily tasks in a challenging work environment.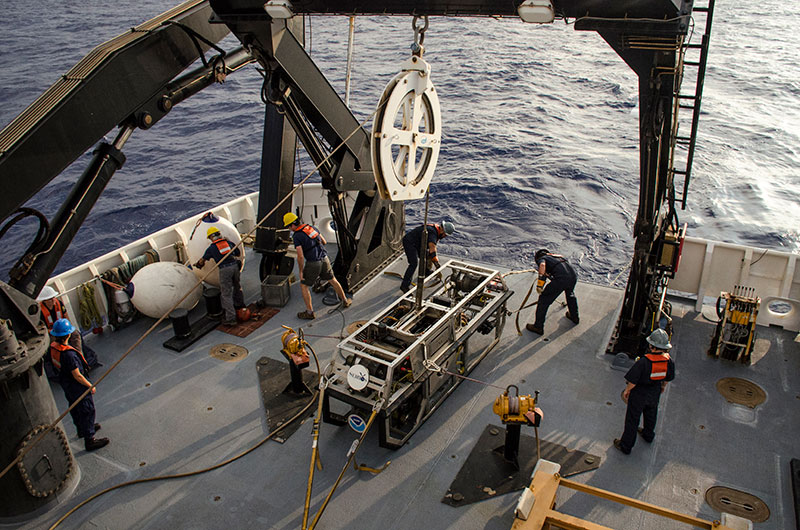 We live in a constant state of motion, a 224-foot long bubble of refuge upon an endless and chaotic sea. Every day we work to maintain our safe haven, to ensure that we can safely execute our expedition goals in far-flung places. We are self reliant.
My team is responsible for the behind-the-scenes work that allows our scientists and engineers to share fascinating underwater mysteries with viewers around the world. We handle, maintain, deploy, operate, and recover the ship's equipment. We provide insight to our officers and our mission personnel about our operating conditions. We work tirelessly to be sure that we can conduct the important mission of exploring the most remote location on our planet – the deep sea. It is truly a labor of love.
On our ship, we rise up to new challenges every day and evolve with them, keeping heightened situational awareness at the forefront of our minds. We seize every day with a mindset that anything can happen, that the calmest seas precede the strongest storms.
Meet the women of the deck department.