Watch Live: NOAA Expedition to Explore Deep Ocean off U.S. West Coast
Watch Live: NOAA Expedition to Explore Deep Ocean off U.S. West Coast
Join us online April 15 - 26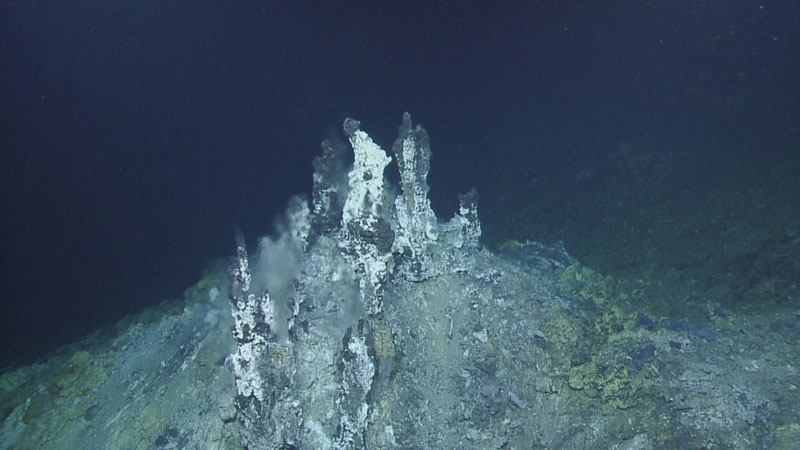 Submarine volcanoes. Hydrothermal vents supporting unique ecosystems. Methane seeps with potential climate implications. Underwater canyons. Coral and sponge communities. Marine life ranging from small, invertebrates like crabs and sea cucumbers to large migratory species such as tuna, sharks, and whales. An unexplored water column home to otherworldly creatures. Want to see this and more firsthand? Get ready!
Starting April 15, NOAA Ocean Exploration and partners will be diving within deep waters off the U.S. West Coast, from Oregon to Washington, and you are invited to join – LIVE!
Geologically, the deep waters off the West Coast feature a convergent plate boundary, submarine volcanism, and hydrothermal vents. Biologically, they contain a variety of marine life supported by an abundance of hard substrate as well as hydrothermal vents. Because of their active geological features, rich biodiversity, and proximity to the coastline, scientists have been studying these deep waters for decades, yet much remains to be learned about the deep-ocean environment in this region.
During the 2023 Shakedown + EXPRESS West Coast Exploration expedition, scientists will work to expand our knowledge of the geology and biology in the deepwater backyard Oregon and Washington, collecting data to support decision-making about sensitive marine life and habitats, geological features, and potential resources. You are invited to tune in LIVE as we use a remotely operated vehicle to dive from NOAA Ship Okeanos Explorer and explore deep-sea coral and sponge habitats, potential hydrothermal vent systems, fracture and rift zones, and the diverse life in the ocean's water column from surface to seafloor.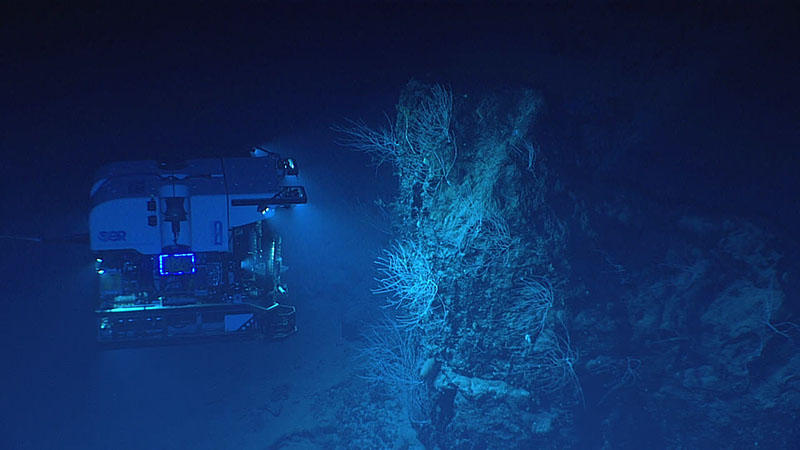 ---
Tune In
What: NOAA's 2023 Shakedown + EXPRESS West Coast Exploration
When: April 15 - 26, 2023
Watch: Remotely operated vehicle dives livestreamed from 6:45 a.m. to 6 p.m. PT (9:45 a.m. to 9 p.m. ET) (all things permitting), spanning depths from 600 to 3,800 meters (1,970 to 12,470 feet)
---
Seattle Port Event 2023: Explore With Us
For folks in the Seattle area, join us on Saturday, April 29 from 10 a.m. to 5 p.m. PDT at Pier 46 for a public port event where you can tour NOAA Ship Okeanos Explorer, see the ROVs used to the explore the seafloor, and meet the expedition team of explorers as well as other NOAA scientists from the region. Specific details are available with the port event announcement.
---
Published April 14, 2023
Relevant Expedition: 2023 Shakedown + EXPRESS West Coast Exploration