February 1, 2021
February 1, 2021: Sea Cucumber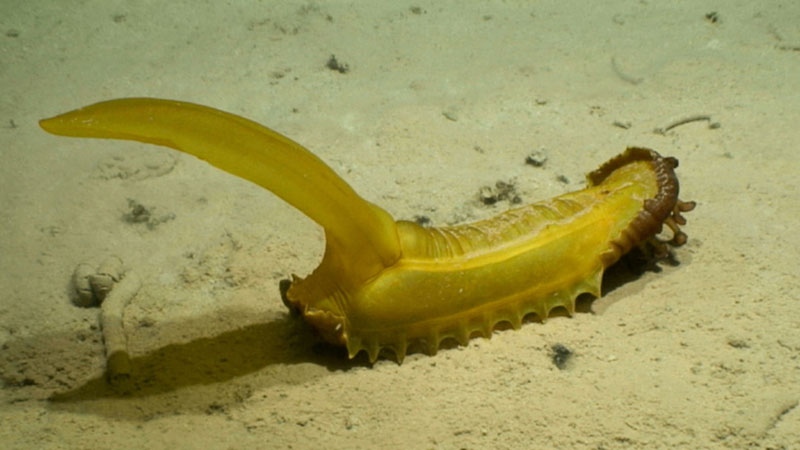 This sea cucumber, dubbed the "gummy squirrel" (Psychropotes longicauda), was seen at 5,100 meters (3.2 miles) depth on abyssal sediments in the western Clarion-Clipperton Zone. This animal is approximately 60 centimeters (2 feet) long (including tail), with red feeding palps (or "lips") visibly extended from its anterior end (right).
During the 2018 DeepCCZ expedition, the team collected or observed at least 10 species of giant sea cucumbers across two Areas of Particular Environmental Interest (areas protected from mining), each species with distinct adaptations indicated by varying shapes and colors, numbers of feet and feeding appendages, presence/absence of "sails," and behaviors ranging from plowing through the sediment to swimming up into the water column with the motions of a flamenco dancer.
From: The Weird and Wonderful Megafauna of the Abyssal CCZ.