Event Information

Event Information
Hotel
Government per diem is $177.00 per night (exclusive of taxes and fees). If you are seeking reimbursement, be sure your hotel is at or below this rate. There are many hotels in Waikiki, which is the most convenient place to stay. A quick search on Hotels.com or Kayak.com should find you something reasonable.
Venue
The workshop will be held at:
University of Hawaii, Manoa Campus Center
2465 Campus Road, Honolulu, HI 96822
This is a short drive or taxi ride from the hotels in Waikiki. The workshop dinner will be held Saturday, March 4 from 6-8 at Tiki's Grill in Bar in Waikiki (see map below).
Internet
Wireless will be available throughout the University of Hawaii Campus.
Getting There
We encourage carpooling or sharing taxis as much as possible. Parking at the University costs $6 on Saturday and is free on Sunday. Please make sure you get a parking receipt (from experience, this may end up being a handwritten scrap of paper). The best place to park is the Parking Structure (see map below).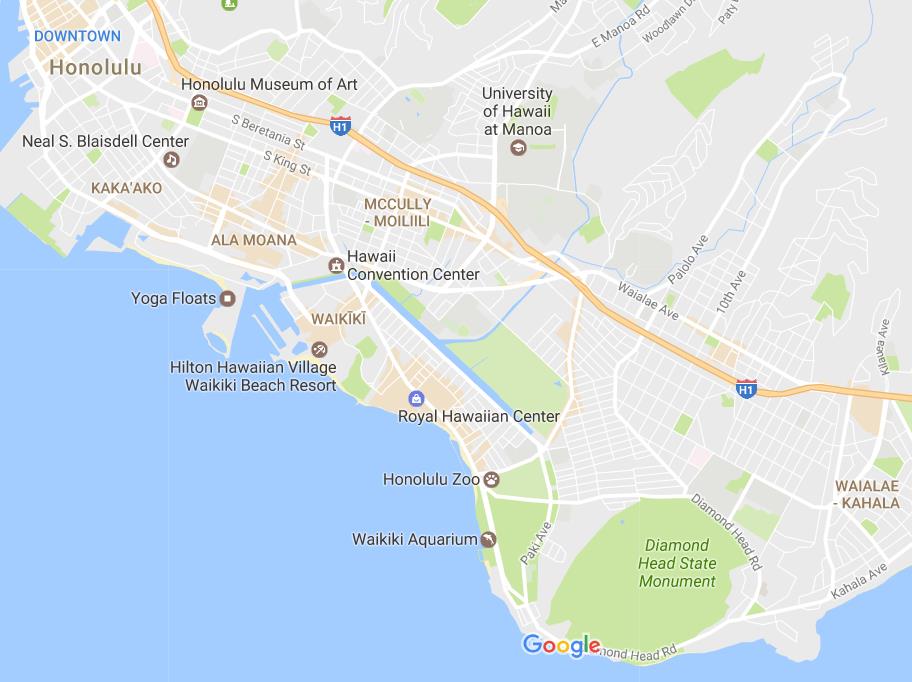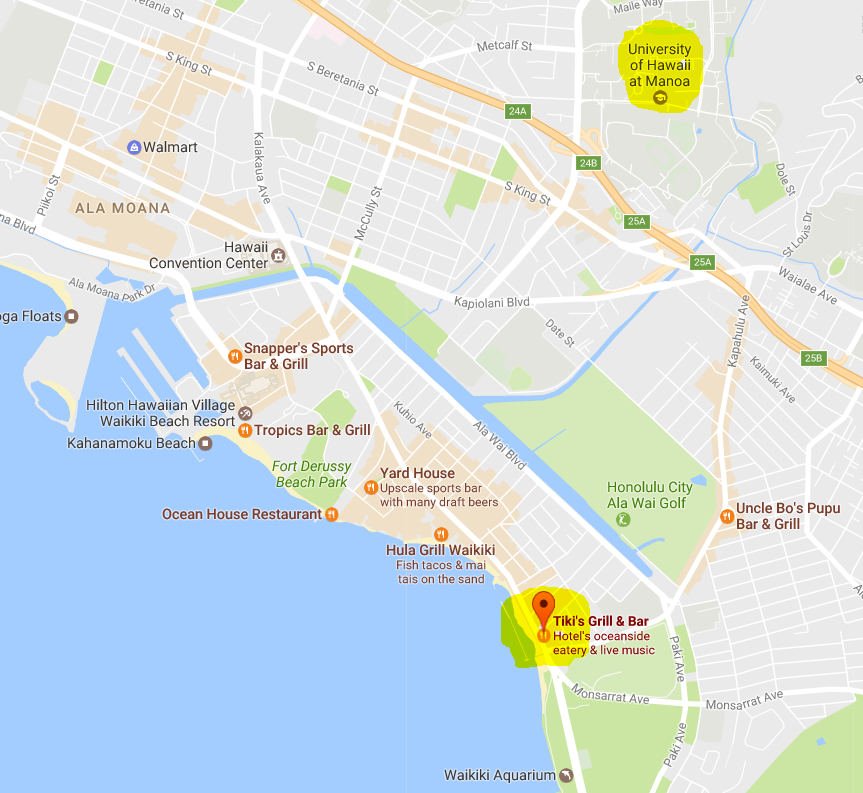 ---
View the schedule of presentations and breakout sessions.
View a complete list of scientists participating in the workshop.
View relevant papers and other materials.