Expedition Overview
From April 7 - May 1, as part of the Luʻuaeaahikiikekumu - Ancient Seamounts of Liliʻuokalani Ridge expedition on Ocean Exploration Trust (OET)'s Exploration Vessel (E/V) Nautilus, a team of researchers will explore seamounts of Papahānaumokuākea Marine National Monument to provide baseline information about the mineral resource potential of the seamounts and the animals and microbes that live on them in order to inform management and conservation of the area.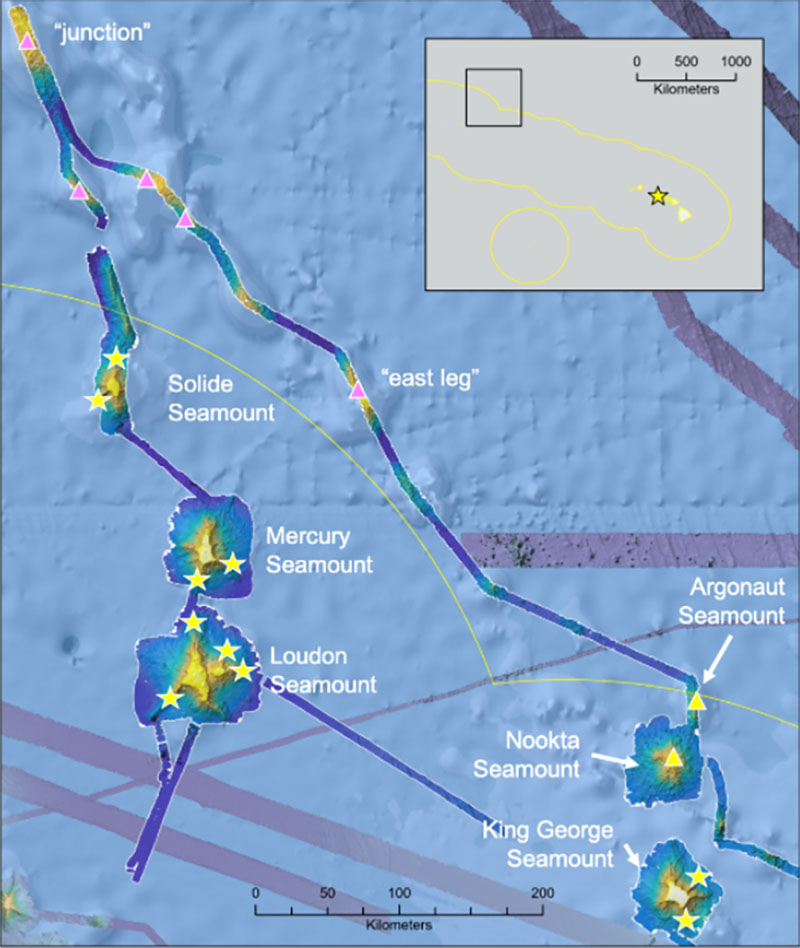 The expedition marks the 2022 return of E/V Nautilus to the monument, building on the accomplishments of the 2021 Luʻuaeaahikiikalipolipo expedition, during which the area was mapped. This return trip will be the first time the Liliʻuokalani Ridge Seamounts are explored using remotely operated vehicles (ROVs). Dives will be streamed live on the Nautilus Live website.
During the expedition, scientists will use OET's ROV Hercules to gather samples to determine the geologic origin and age of the seamounts in order to build a better understanding of the formation of the Northwestern Hawaiian Islands. Visual surveys will help scientists characterize the diversity and extent of coral and sponge communities commonly found on seamounts of these depths throughout Papahānaumokuākea Marine National Monument.
As part of this collaborative expedition series, NOAA Ocean Exploration through its federal funding opportunity has provided support to a team of researchers to study the microbial communities residing on and within the thick ferromanganese crusts found on exposed rock surfaces of the seamounts. While there is interest in these crusts for the critical minerals they may contain, little is known about how the characteristics of the crusts vary from region to region across ocean basins or the microorganisms that live on and within them. Work from this component of the expedition will result in important baseline information regarding the mineral resource potential as well as the parallel living resources of these seamounts and will be used to inform their sustainable use and conservation.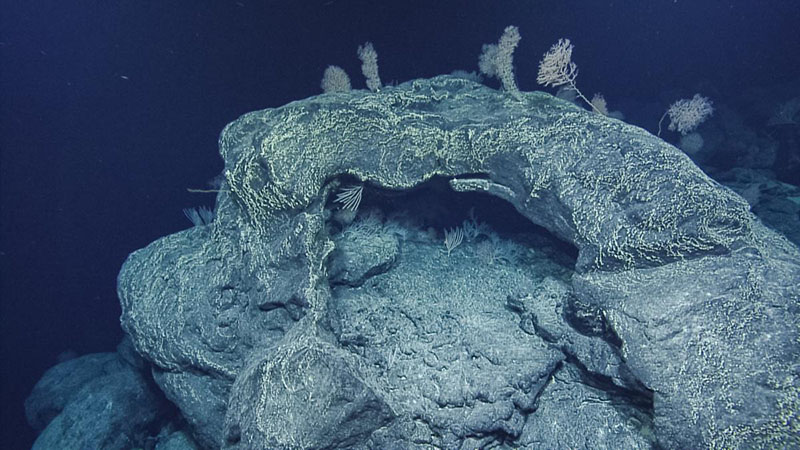 Published April 4, 2022