May 27
The plankton pumps are currently our most effective way of collecting near-bottom plankton from the deep sea, which includes both holoplankton (organisms that live as plankton their whole life) and meroplankton (organisms that live as plankton during only part of their life, such as the larvae of seafloor organisms).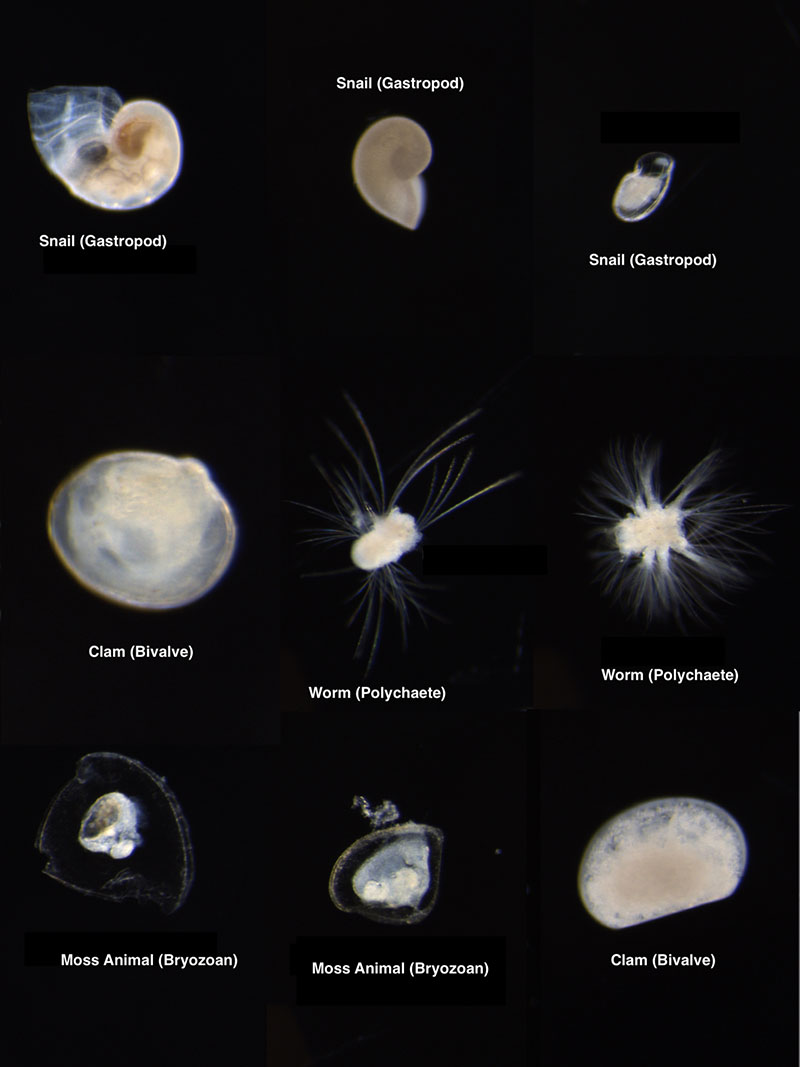 Meroplankton are generally very small and occur at low densities, which means that we filter thousands of liters of seawater with a very fine filter. The meroplankton assemblage is of special interest because they are the life stage by which seafloor organisms disperse to colonize new habitats and keep populations connected. Hence, data about meroplankton are useful for estimating recovery abilities of seafloor populations after a disturbance event, such as mining of deep-sea mineral resources.
In order to sample the near-bottom plankton community, we attach the plankton pumps to a free vehicle that descends to the seafloor and filters seawater about three meters above the abyssal plain for ~23 hours.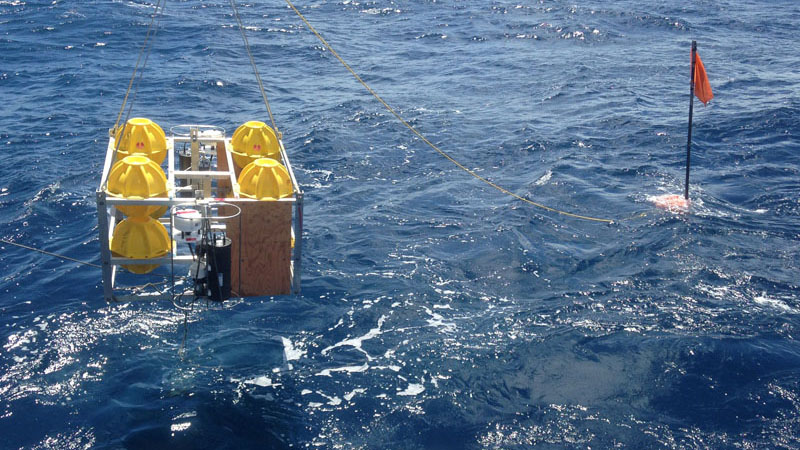 After recovery, the samples from each pump are split into two to allow for both morphological analysis with a microscope and DNA analysis via metabarcoding. We use various chemicals, such as formaldehyde and ethanol, to preserve samples on the ship for further analysis (sorting, identifying organisms, DNA extraction, etc.) back in the lab on land. Using this approach, we are able to describe the plankton community in detail and compare the DNA identification to the morphological analysis and to associate the meroplankton to the adult megafauna collected and sequenced in the area. In addition, we preserve a selection of individual organisms separately to enable further analyses of the genetic material/makeup of distinct meroplankton groups, as opposed to the whole assemblage.
Past results from the eastern CCZ have shown that the plankton community near the seafloor is generally dominated by copepods and contains other taxonomic groups, such as pelagic ostracods, other crustaceans, and worms—all holoplankton. The meroplankton, on the other hand, consists of larval stages of worms, moss animals (bryozoans—although they are called "moss animals," there is no actual moss in the deep-sea), snails, and clams (Kersten et al. 2017). Sampling this extremely important community over multiple years and at different locations will provide us with a more complete picture of how fragile benthic populations are connected and how they might recover from deep-sea mining.