Mission Plan
The international mining community continues to develop deep-sea mining as an industry, as an alternative to mining on land. Polymetallic nodules are a potential mineral resource for copper, nickel, cobalt, iron, manganese and rare earth elements—metals used in making electronics like rechargeable batteries and touch screens, among other things. One target area is the abyssal seafloor in the vast Clarion-Clipperton Zone (CCZ) of the central Pacific Ocean, roughly between Hawaii and central America, which is home to polymetallic nodules. However, the seafloor environment in the CCZ is poorly explored and we know little about the biodiversity and species ranges across the region. We aim to collect baseline environmental data about this area before mining begins.
The CCZ covers a large area—it spans 5,000 kilometers (3,100 miles). Within this area, there are large environmental differences relating to variations of phytodetritus input from the surface ocean (the food supply); the abundance and geochemistry of nodules; and bathymetric (seafloor) features, including the occurrence of seamounts dotting the abyssal plains. Such factors have been shown to influence the animal communities in the deep sea.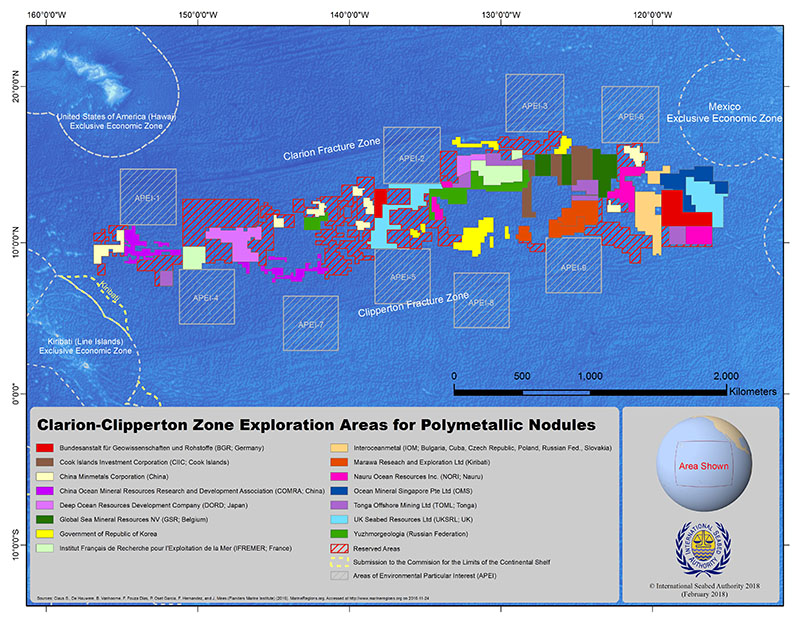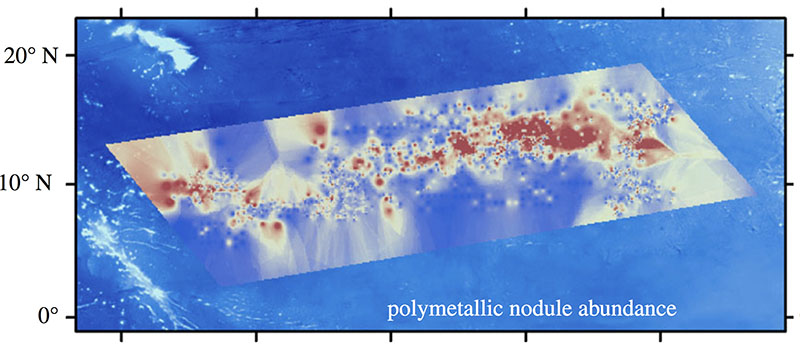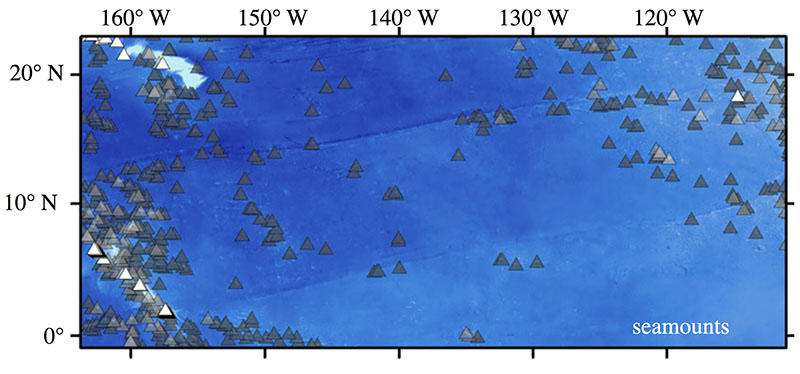 This DeepCCZ Project is using the best-available technology in deep-sea ecological, taxonomic, and connectivity studies to study deep-sea biodiversity in the western CCZ, and is targeting abyssal plains and seamounts. Our particular focus will include sampling of three Areas of Particular Environmental Interest in the western CCZ that are protected from mining activities to preserve regional biodiversity.
Data collected during our field studies will be incorporated into a regional synthesis of the CCZ, which will also include data from the eastern and central CCZ collected recently, including by the Kaplan, MIDAS , and ABYSSLINE projects. This regional synthesis will help in making recommendations to the International Seabed Authority and other stakeholders concerning environmental protection and management for deep-sea mining in the CCZ.
We will address the following key questions:
How do biodiversity, abundance, and species composition vary for key components of the seafloor life across the CCZ?
How does ecosystem function, specifically sediment community respiration and processing of organic detritus, vary across the CCZ?
Are areas protected from mining similar to nearby mining claims in terms of biodiversity, species composition, and ecosystem function?
How do animal abundance, biodiversity, community structure, and ecosystem function vary between seamounts and the adjacent abyssal plains?
What is the connectivity at species and population levels between seamounts and abyssal plains across the western CCZ?
Sampling at sea will occur on a research cruise from May 14 - June 14, 2018 on the R/V Kilo Moana , funded by NOAA, the Gordon and Betty Moore Foundation and Pew Charitable Trusts.