Aircraft Lost in the Great Lakes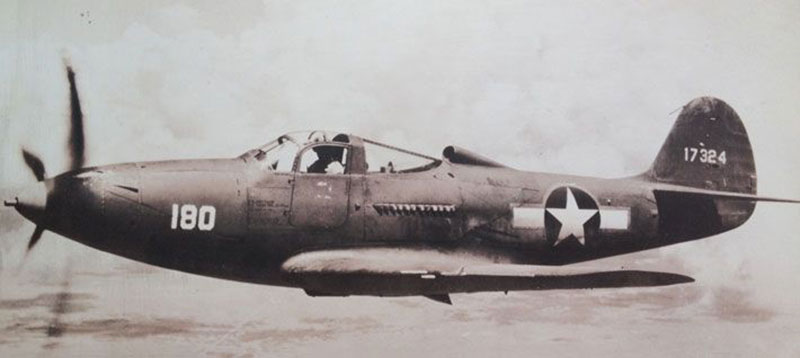 Nearly 200 military aircraft were lost in the Great Lakes during World War II. The vast majority of accidents occurred in lower Lake Michigan, where Navy aviators attempted to qualify for carrier takeoffs and landings. The Army also lost pilots and aircraft in Lake St. Clair and Lake Huron. Dozens of foreign pilots, including French and Norwegian exiles training in North America, were also lost over water. Although many of the World War II aircraft wrecked in the Great Lakes have been recovered, the majority have not yet been found.
Tuskegee Airmen
During the middle years of World War II, Michigan was home to several African American Army Air Corps units, including graduates of the Tuskegee pilot training program. The pilots received advanced training, simulating aerial combat and bombing exercises over Lake Huron. The relative safety of mid-Western America, along with weather and geographical conditions that approximated what aviators could expect to encounter in Europe, encouraged the military to use airfields at Selfridge northeast of Detroit and at Camp Skeel near Oscoda.
Upon completing training in Michigan, many Tuskegee airmen immediately deployed to combat or support missions in Italy, North Africa, and the Mediterranean. In May 1944, the Army transferred all remaining Tuskegee fighter pilots from Michigan to South Carolina, essentially ending the Tuskegee presence in Michigan. Almost immediately, the vacated bases at Selfridge and Oscoda were populated with Free French fighter pilots training in America while their homeland was occupied by Nazi Germany.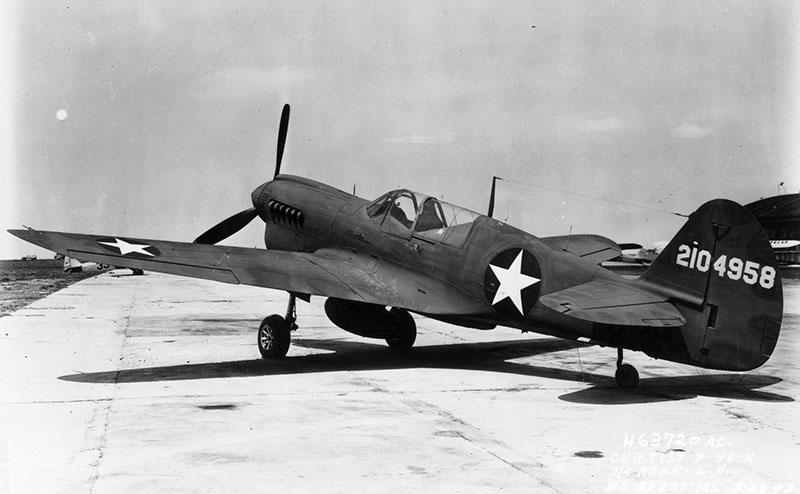 The potential for Tuskegee airmen-related archaeological sites worldwide is low. Outside of Tuskegee Army Airfield itself, very few places where Tuskegee airmen trained, fought, or occupied are conducive for archaeological research. Although many Tuskegee aircraft were involved in accidents that resulted in loss of the pilot and air frame, the material remains were usually recovered, leaving little if any trace of the resultant disaster.
Aircraft that went missing are a notable exception. Two airplanes, both Bell P-39Q Airacobras, have recently been discovered in Michigan waters. Both were lost in training accidents and both were hidden beneath the water for many decades. Lt. Frank Moody was killed when his airplane crashed north of Port Huron on April 11, 1944, and Lt. Nathaniel Rayburg was killed when his Airacobra crashed in Lake St. Clair on December 12, 1943.
At least three additional aircraft flown by Tuskegee airmen remain hidden in Lake Huron:
A Curtiss P-40F Warhawk flown by 2nd Lt. Wilmeth W. Sidat-Singh crashed in Lake Huron off East Tawas on May 9, 1943.
A Vultee BT-13A Valiant piloted by 2nd Lt. Nathaniel Milton Hill with weather observer 2nd Lt. Luther Linson Blakeney on board crashed in Lake Huron two miles off Oscoda on June 16, 1943.
The Bell P-39Q Airacobra piloted by 2nd Lt. William E. Hill crashed into Lake Huron off Harrisville on November 22, 1943.
The bodies of all of the pilots, with the exception of 2nd Lt. William E. Hill, have been recovered.
Free French Airmen
Similarly, Free French airmen lost five Republic P-47D Thunderbolts in Lake Huron and two other aircraft in Lake St. Clair. Sgt. Francois Messinger was killed when his Republic P-47D Thunderbolt crashed near Sturgeon Point on September 17, 1944. Messinger's body was immediately recovered.
During the summer of 1948, Oscoda Army Air Base was used as the filming location for a World War II fictional documentary entitled Fighter Squadron. Several dozen World War II veteran Republic P-47D Thunderbolts were used in the filming, and one piloted by Georgia Air National Guardsman 2nd Lieutenant Louie A. Mikell was lost off Greenbush on June 1, 1948.
Aircraft Locations
Lt. Mikell's airplane as well as the ones flown by Sgt. Messinger and Lt. William E. Hill, are almost certainly within Thunder Bay National Marine Sanctuary. The planes flown by Lt. Wilmeth W. Sidat-Singh and Lt. Nathaniel Milton Hill were lost along the southern border of the marine sanctuary on lake bottomlands administered by the State of Michigan, a joint management partner of Thunder Bay National Marine Sanctuary.
About the Aircraft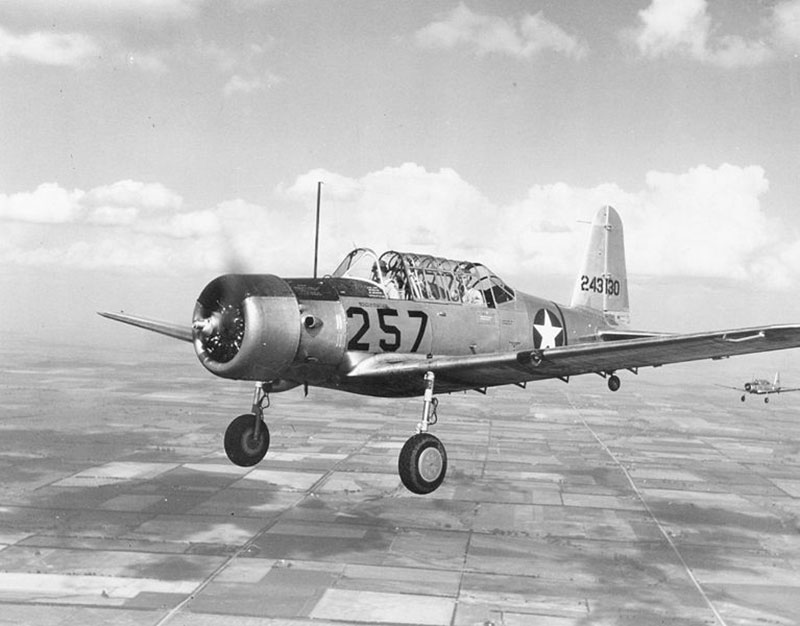 The P-40F Warhawk, built by Curtiss-Wright Corporation, of Buffalo, New York, was the first pursuit or fighter aircraft flown by Tuskegee airmen training in Michigan. The Warhawk was 31.67 feet in length, had a 37.33-foot wingspan, and was powered by an Allison V-1710-39 liquid-cooled V12, 1,150-horsepower engine. The aircraft was armed with six 0.50-caliber M2 Browning machine guns and could deploy 250 to 1,000 pounds of bombs. Although the Warhawk could reach a speed of 360 miles per hour and had a range of 650 miles and a ceiling of 29,000 feet, engine problems resulted in the loss of many aircraft and pilots, forcing the Army to replace the aging aircraft with the Bell P-39Q Airacobra.
The primary aircraft used by Tuskegee airmen over Michigan beginning in September 1943 was the P-39Q Airacobra. Manufactured by Bell Aircraft Corporation of Buffalo, New York, the Airacobra was 30.1 feet in length and 12.4 feet in height, with a wingspan of 34 feet. The single seat airplane had a range of 650 miles, could reach speeds of 385 miles per hour, and could climb to 35,000 feet. The Airacobra was conceived by Bell Aircraft Corporation around its armament, with the engine behind the pilot, necessary because the heaviest piece of ordnance ever mounted on a single-engine plane, the 37-millimeter cannon firing through the propeller hub, filled most of the space in the nose of the aircraft. This arrangement resulted in a greater field of vision for the pilot. In addition to the cannon, the P-39Q featured an armament of four .50-caliber machine guns, two located in the forward fuselage that were synchronized to fire through the propeller blades and two located in pods, one under each wing. The aircraft could also carry a 500-pound bomb or a drop fuel tank.
The P-47D Thunderbolt utilized by Free French pilots in Michigan was manufactured by Republic Aviation Corporation of Farmingdale, New York. The aircraft was powered by a Pratt & Whitney R-2800-59 Double Wasp, 18-cylinder radial, air-cooled, 2,000-horespower engine and could reach a speed of 428 miles per hour. It had a range of 475 miles and could climb to 42,000 feet. The aircraft was armed with up to eight machine guns, and could deploy 2,000 pounds of bombs.
The BT-13A Valiant served as a trainer and weather observation aircraft. Manufactured by Vultee Aircraft Corporation of Los Angeles, California, the aircraft was 28.9 feet in length, had a 42-foot wingspan, and was powered by a Pratt & Whitney R-985-AN-1 nine-cylinder air-cooled radial engine. The airplane could cruise at 180 miles per hour with a range of 725 miles and could ascend to 21,650 feet.