May 16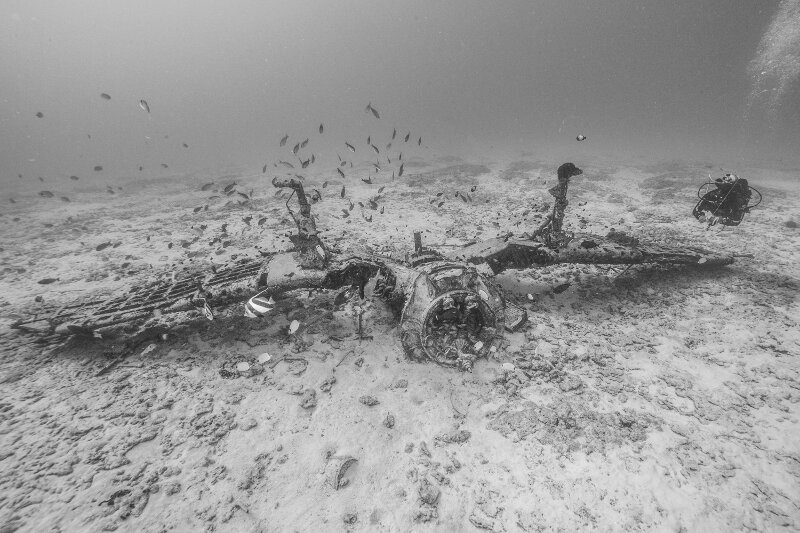 We departed Midway Atoll aboard the same small jet we arrived on two weeks prior. It is bittersweet for us because not only will we miss the beautiful natural setting of Midway, we will miss the people that make it such a great community.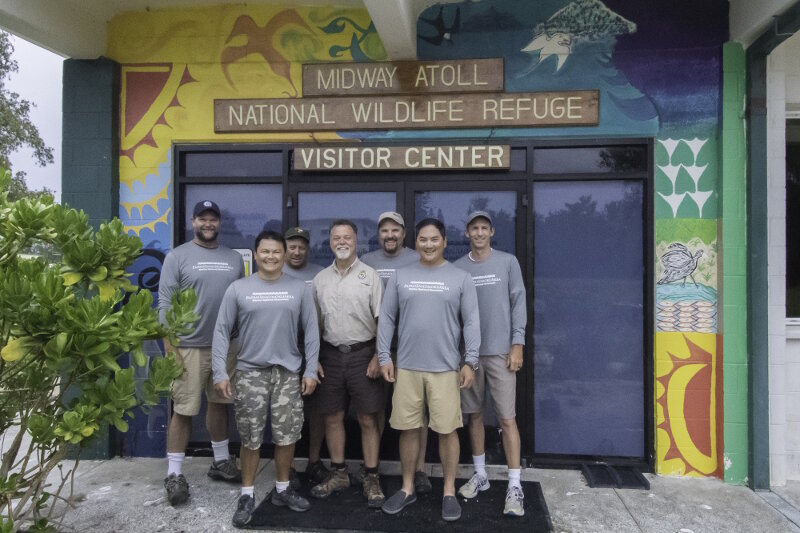 We are excited to go home and see friends and families, but our own comradery as a small project team has made this trip so much more meaningful. For our National Park Service contingent, we have some work to do at the USS Arizona before heading home, so at least we will still see our NOAA friends a little while longer in and around Pearl Harbor and Ford Island.
There have been several mission logs about life on Midway, because it is such a unique place in the world. It is so far away and difficult to get to that most people will never have the chance to see and smell it for themselves. However, this mission log is going to bring the focus back to what we set out to find: airplanes.
Objective number one for the expedition was to collect as much magnetometer data as we could. We conducted magnetometer surveys in and around the lagoon every day that was safely possible and amassed well over 200 linear nautical miles of data. That data produced 137 magnetic anomalies, or targets, for diver visual investigations. Divers investigated 102 of the newly found anomalies and had positive findings for cultural material on 86 of them. There were debris piles of discarded metals, dump sites with hundreds of glass bottles, I-beams from day markers, building scrap, cables for telegraph, cables for listening stations, wire rope, and 12 anchors found ranging from the late 19th century to more modern Navy anchors of various sizes.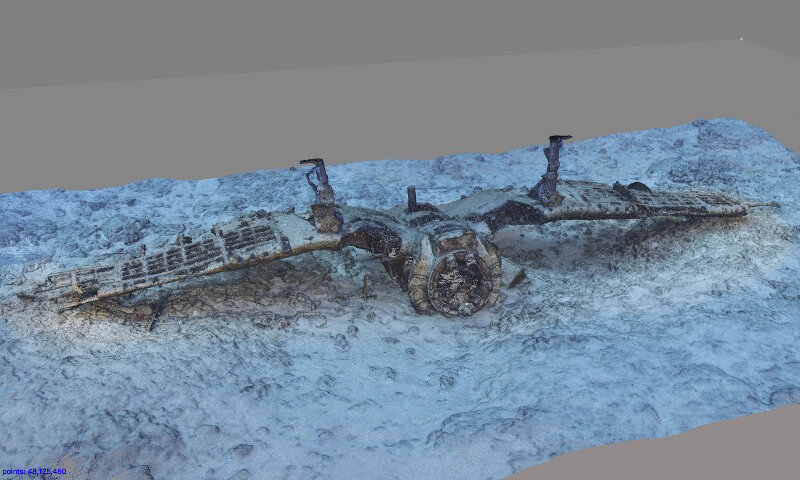 We also completed the photogrammetry objective to document several of the known aircraft sites at Midway. The F2A Brewster Buffalo and the Corsair were modeled successfully in 3D imagery, and a newly located engine believed to be a Pratt and Whitney Twin Wasp was documented and modeled as well.
On all 102 dives to investigate anomalies, an invasive species biologist was present to evaluate and document the presence or absence of any of the four invasive species believed to be in the Monument. This information will help guide management decisions to better prevent the inadvertent transport to the Monument of these species that often grow on human-made structures and ships' hulls.
I know everyone wants to know if we discovered any aircraft or not. We never expected to find a fully intact airplane sitting in the lagoon, but we were cautiously optimistic that we would find something, anything. Well, we did, but identification is inconclusive for now. It is most likely part of an aircraft, we believe from the World War II era, as it is located in an area that corroborates with witness accounts of downed planes during the Battle of Midway nearly 75 years ago. Further analysis, comparisons, and consulting with colleagues and specific experts will all take time to determine exactly what we've discovered. These stories deserve the effort to get it right.
In closing, we would like to say thank you to NOAA's Office of Ocean Exploration and Research; Papahānaumokuākea Marine National Monument; and the U.S. Fish and Wildlife Service staff, volunteers, and service contractors at Midway Atoll National Wildlife Refuge. We hope you have enjoyed following us on this amazing expedition.
Most importantly, we would like to thank the veterans of the Battle of Midway for their courage and determination to defend a small but important place in the north Pacific. Your stories are important, and we hope to continue to tell them with honor and respect.