Non-native Creatures
When the team of maritime archaeologists heads to Midway Atoll in May, they will work alongside a team of biologists who will be looking to understand the way that sunken aircraft (and shipwreck) sites create a habitat for alien invasive species in the Northwestern Hawaiian Islands.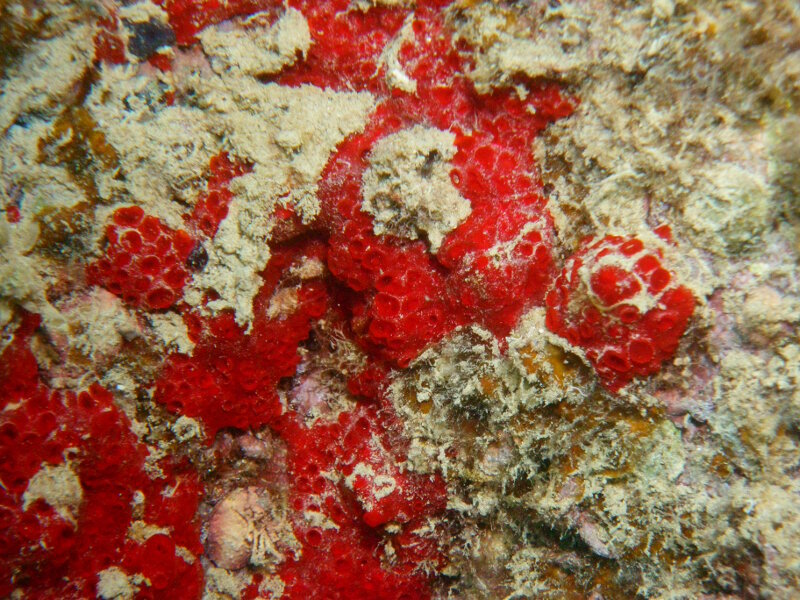 So, what is an "invasive species?" An invasive species is considered to be invasive when it is not native (alien) to the ecosystem and causes economic and/or environmental harm or poses a threat to human health. All types of living organisms (plants, animals, bacteria, etc.) can be invasive.
In the Hawaiian Island archipelago, some common invasive species are animals like the mongoose and plants like the fire tree and strawberry guava. In Hawaii's aquatic ecosystem, invasive species include fish like ta'ape and algae such as the smothering seaweed in Kaneohe Bay, Oahu.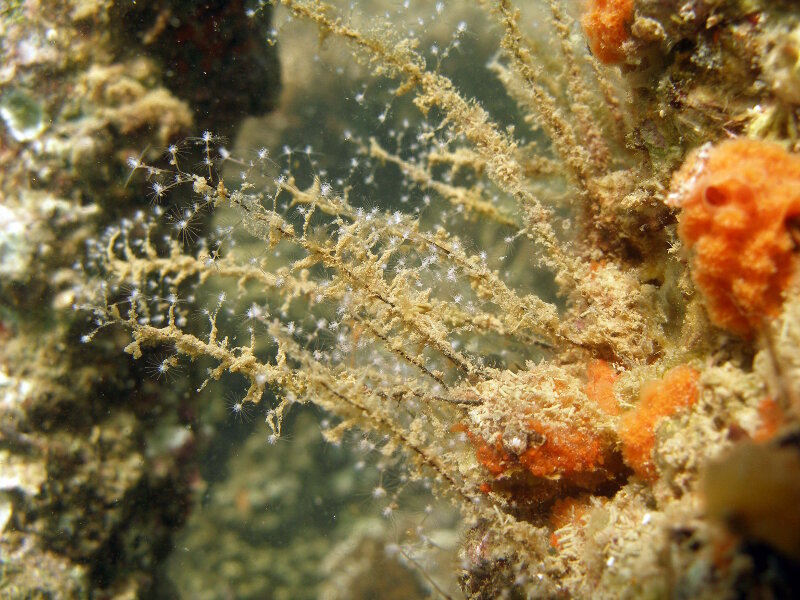 This project to explore for sunken aircraft sites at Midway Atoll provides a unique opportunity to investigate and discover marine alien species in tandem with submerged cultural resources sites, using original methods and creative techniques.
Of the more than 400 species of marine alien species recorded in the Hawaiian Archipelago, only about 10 percent are established in Papahānaumokuākea Marine National Monument. These marine alien species established in the Monument are made up of two marine plants, 38 marine invertebrates and three fish. The established alien marine invertebrates outnumber the fish and plants, but have had the least focus due to the cryptic nature of this faunal group.
Many of the established alien marine invertebrates can be found at Midway Atoll, and any undiscovered species would most likely be found at this location. This is due to the great alteration of the habitats and exposure to marine alien species transport mechanisms, such as ships, which were a product of military activities before, during, and after World War II.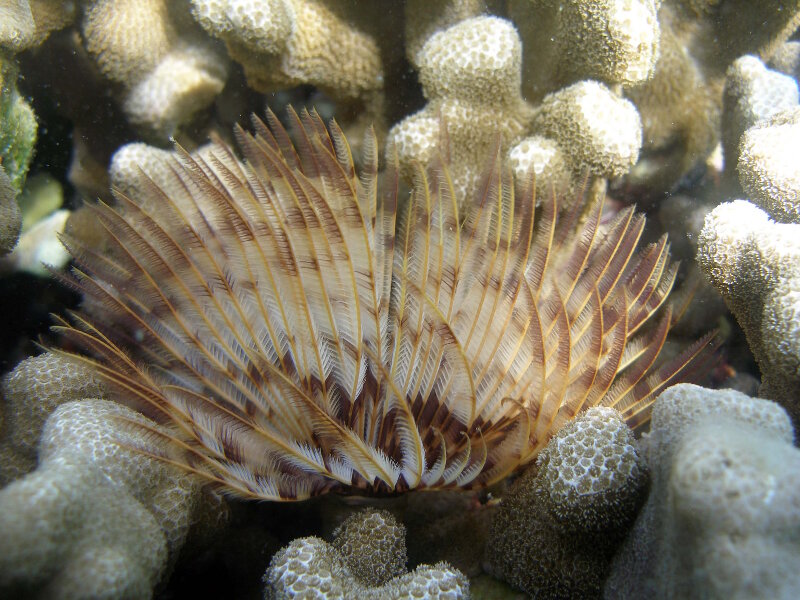 Many of the alien marine invertebrate species that become established are generally "biofouling" organisms that easily adapt to human-made (anthropogenic) substrates (wood, metal, concrete) in the marine environment. These anthropogenic substrates provide a habitat in which these organisms have a competitive edge over native species within the same environment.
Midway Atoll is a prime example of this type of dynamic in both shoreline and submerged reef habitats. Stabilization of shorelines through sea walls and docks provide a foothold for new introductions in harbor environments, but near-shore and offshore habitats can also be influenced by anthropogenic substrates. Historically, lagoon and reef habitats at former military bases have been altered by the intentional dumping of human-made debris and also the unintentional loss of equipment during training and active hostilities. These objects of maritime history can act as establishment and stepping stone points for marine alien species within habitats that would otherwise be difficult to invade for these biofouling species.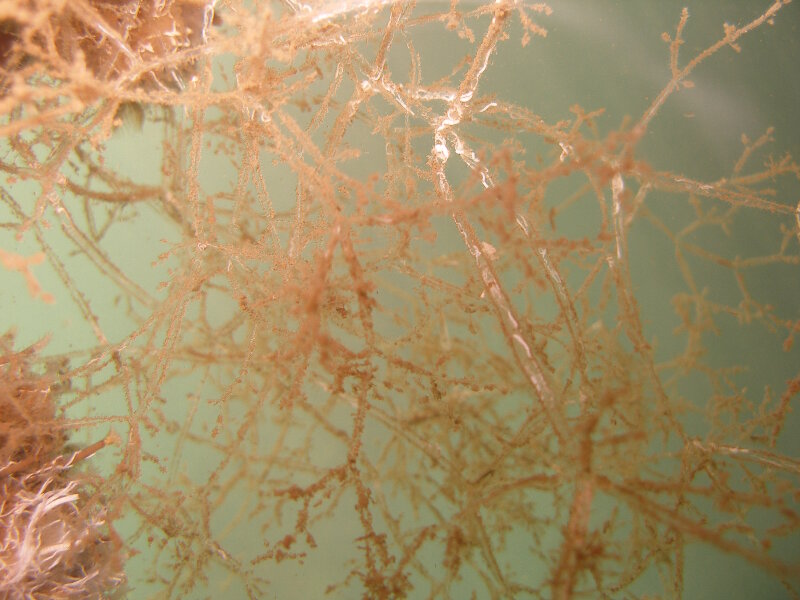 Finally, the historically and archeologically documented ages of aircraft and shipwrecks, now potentially colonized by invasive species, provides a solid, scientifically documented point of initiation for colonizing species—as such cultural resources provide key dating insights into mechanisms of ecosystem change by species invasion.
Paradoxically, while a cultural and military invasion was successfully fended off by U.S. forces in 1942, the same military infrastructure that made that possible may have also fostered a moderately successful biological invasion. This NOAA Office of Ocean Exploration and Research-supported project will explore and document both as complementary and mirrored processes.