October 6 Log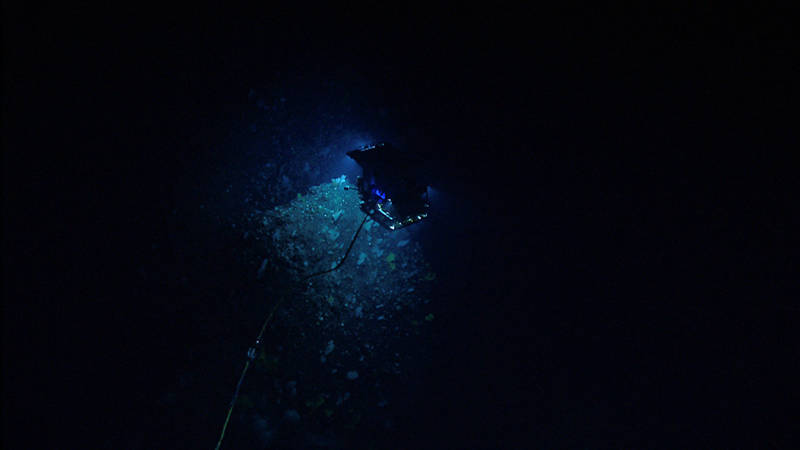 Although I was never really a Little Mermaid fan, I was particularly happy when "Under the Sea" came on my iPod this morning on the way to work. Over the last few weeks, I have been coordinating the web content for Our Deepwater Backyard, which has been really exciting as I have spent the month exploring the deep sea, seeing things that no one has ever seen before!
The hardest part of my job is when I have to decide on which pictures ultimately make their way onto our website. Is it the cute dumbo octopus, the potential new species of sea star, or the weird unidentified organism that stumped our scientists?
I also work with our science team to incorporate as many of my favorite images into their stories as possible. At the end of the day though, remotely operated vehicle (ROV) Deep Discoverer's incredible cameras and our fantastic team of videographers and ROV pilots often leave me with far too many pictures that may never make their way onto our website. That is where this log comes in—below you will find some of my favorite images that didn't make it into daily updates or mission logs.
Sebastian definitely got something right: Life under the sea is better than anything they've got up there.