July 17
What Is a Chief Boatswain?
by Tyler Sheff, Chief Boatswain, NOAA Ship Okeanos Explorer
July 17, 2013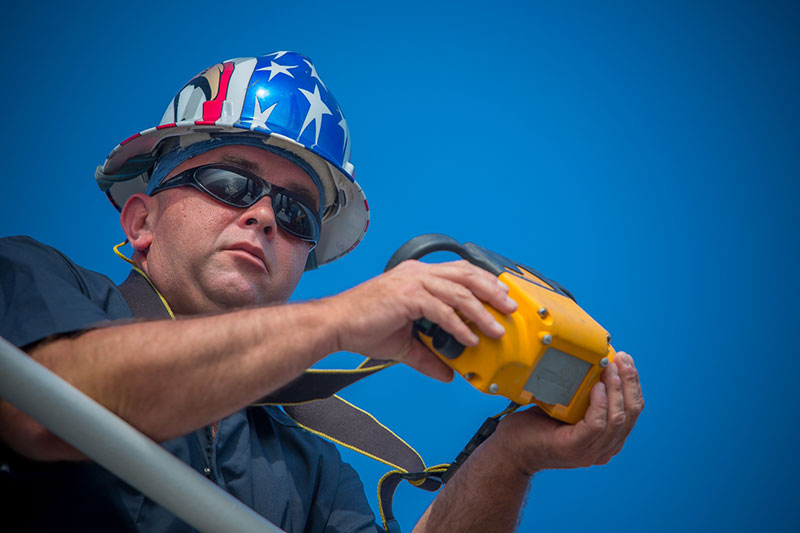 The term "Boatswain" or "bosun" originates from the 15th century. It was a term used to describe the young boy who piloted a small boat to take his captain to shore. In recent times, the meaning has expanded to describe the persons who tend to anchors, rigging and general ship maintenance. A NOAA Boatswain is a far more involved position aboard the ship.
The Deck Department is tasked with rigging, anchors, and maintenance; however, in NOAA we are also responsible for steering the ship along with deployment and recovery of scientific instruments and equipment. The Chief Boatswain serves as the manager of this department which has seven people assigned to it aboard NOAA Ship Okeanos Explorer.
What Are Some of Your Responsibilities?
The role of the Chief Bosun in the NOAA fleet is an ever evolving one. Each ship has one Chief Bosun and one Boatswain Group Leader that assists the Bosun with the daily management of the department.
I am responsible for timekeeping, the department budget, training, safety, career development, maintaining inventories, berthing plans, small boats, purchasing supplies, replacement parts, equipment and maintenance of all safety equipment, as well as managing general maintenance/minor repair of all deck machinery. I also plan major maintenance projects and assist with operational planning for current and future missions. This describes only a small portion of my daily duties and responsibilities.
I am regularly developing and implementing training for my crew and in some cases the entire ship's crew. My position requires me to be the first one on deck and the last one to leave. When the ship pulls into port my department ties up the ship, sets the gangway, and handles the loading and unloading of mail, stores, and equipment. We are also responsible for the cleaning and general maintenance of the ship.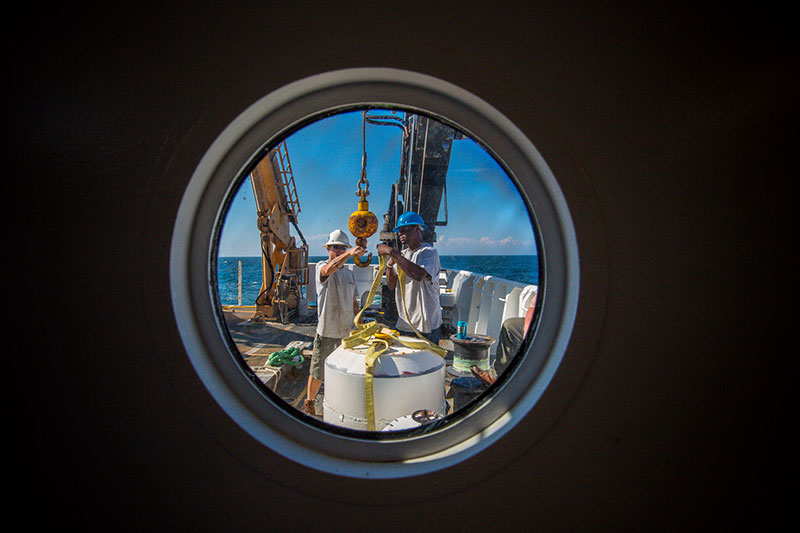 What are Some Specific Challenges?
While we are at sea, the Chief Bosun leads all deck operations and is required to develop safe techniques to deploy and recover scientific equipment of all shapes and sizes. There are many situations where we are the first in the science industry to deploy a specific piece of equipment.
I enjoy the challenge of creating new techniques to safely deploy scientific equipment. I spend a great deal of time training my staff on how to accomplish these deployments safely and efficiently, which I find very rewarding. I enjoy learning about what this scientific equipment does and how it works.
Using a crane on land is challenging in itself, but can you imagine using a crane to launch and recover a very delicate multi-million dollar, 9,000-pound remotely operated vehicle (ROV) on a moving ship?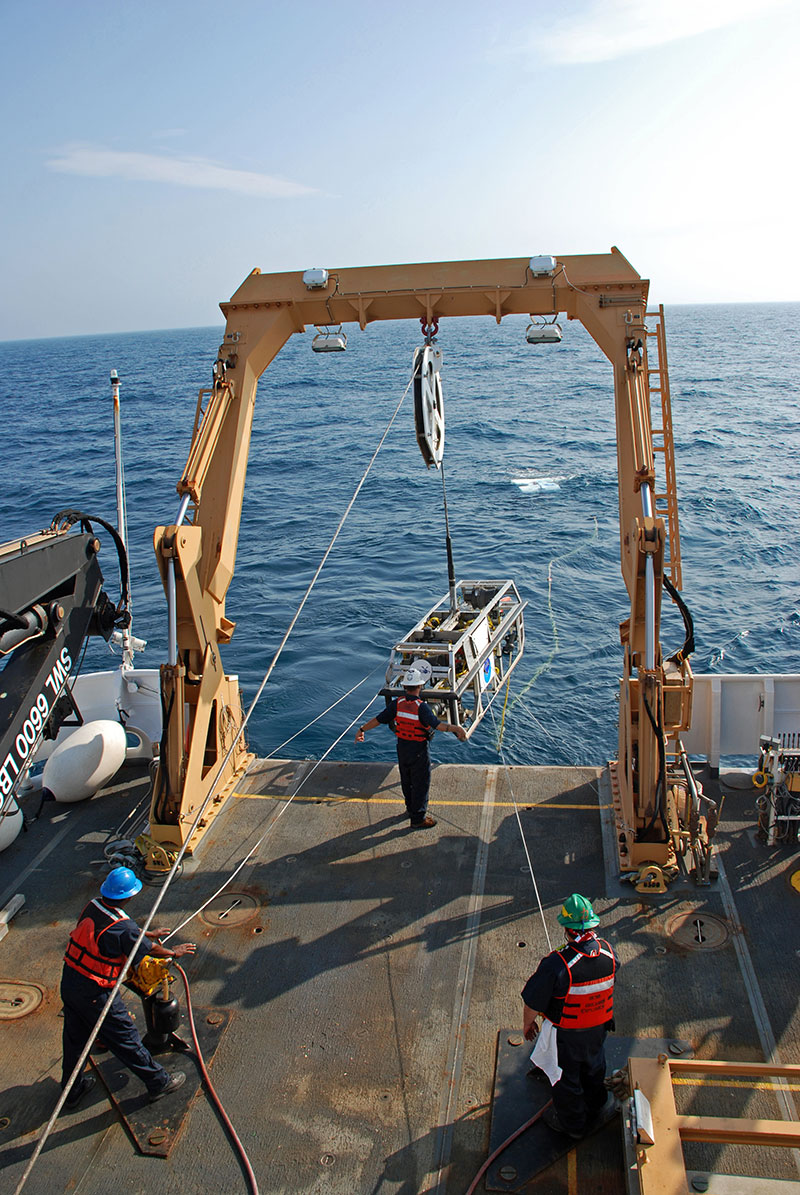 What is Your Background?
My background is in logistics thus I have a great deal of heavy lifting and rigging experience. I spent many years owning a logistics brokerage and trucking company which well prepared me for Chief Bosun aboard the Okeanos Explorer. After that, I earned my Captain's license and worked as a charter fishing and dive boat captain. Working as a Captain in the civilian sector also provided me a great deal of experience that I apply to my current position daily.
What Role Does Safety Play Aboard an Oceanographic Exploration Ship at Sea?
As the Chief Bosun, I am also responsible for the safety of the entire crew while they are out on deck during operations. Keeping the crew safe is my #1 priority. This means I must make sure scientists, deckhands, engineers, officers, etc. don't get hurt or fall overboard. In order to keep them safe, I must be a stickler when it comes to safety. Injuries of any kind are 100 percent preventable and I am accountable to make sure they don't happen on my deck. To accomplish this, I literally must remain focused on every element of what is going on during an operation to be sure nobody gets caught by surprise or is injured.
What Do You Enjoy Most About Your Job?
I enjoy interacting with people. I find it interesting to learn about them and the roles they play in the scientific community. Some of our ROV staff took part in many famous discoveries such as the discovery of the Titanic. They are truly pioneers in the industry and working with them is very rewarding.
On the mapping side, I find it fascinating how technology is used to gather data that otherwise would never have been available to us. The level of expertise of our mapping leads is truly amazing as is the end result of their labor. They produce stunning high-resolution imagery of the ocean floor that is second to none.
Being part of the Okeanos Explorer team takes me to many beautiful places and allows me to be part of revolutionary research. I have a front row seat to first-time discoveries found deep beneath our oceans.