March 24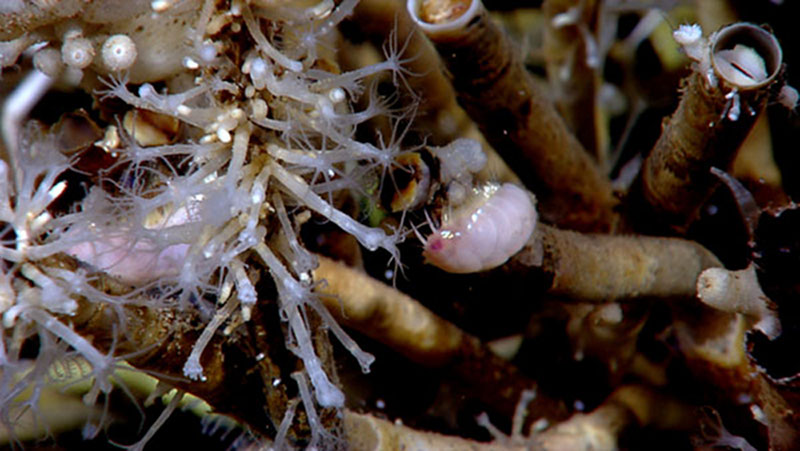 I have explored the depths of the ocean on a number of different ships with a variety of deep-sea vehicles, but I never done it from my desk. We have a very clear feed over Internet 2 here at Temple and it has really felt like we were on board interacting with everyone out there, but without ever leaving home.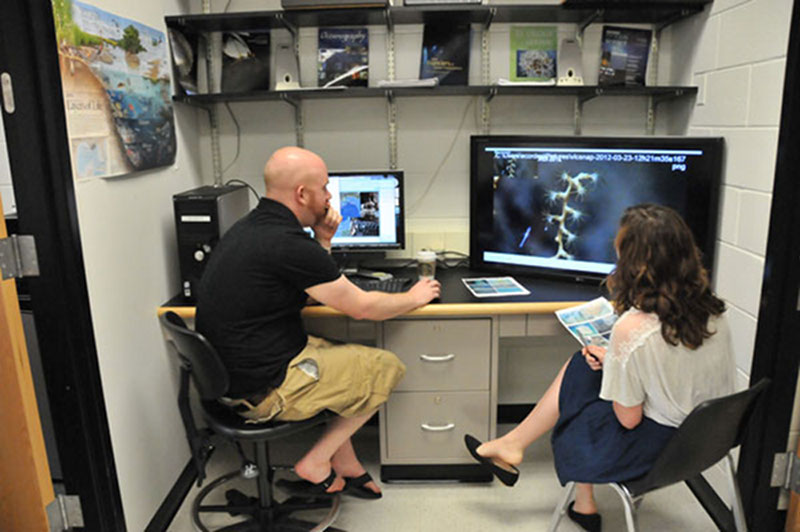 As I write this on my desktop computer at Temple University in Philadelphia, I am looking at the ocean floor at over 2,000 meters, listening to Tim Shank describe what he is seeing on the same picture I am looking at, and watching as scientists from all over provide their identifications of the organisms and geology that we are examining. There has been plenty of discussion going around about our observations, our plans for the upcoming dives, and the progress we have made on the cruise. Truly a collaborative process and a new way of exploring the ocean.
I have been eagerly anticipating this cruise to see the entirety of this process underway. The technology alone that allows this type of real-time communication is astounding. The desire of the scientists involved to fully collaborate and donate their wealth of experience and collective knowledge is also quite impressive. You always worry about making sure you have all of the right people on board on a deep-sea research cruise. This is especially difficult if you are exploring a region that you have never been to and you're not sure what you are going to find. The Okeanos Explorer doesn't have this problem. When we see something we can't identify, we can get a hold of someone who can. It is rare to be able to do that in real time on a deep-sea expedition.
This entire process is still a work in progress and we are still figuring out how to best use all of these collaborative tools. However, as this evolves in the future, it has been a joy to be involved in this new paradigm for exploration and I am sure we will gain an immense amount of knowledge from this new mode of exploration in the future.