March 23
Early yesterday morning an electrical fire at a NOAA headquarters building caused havoc for a number of friends and colleagues. What most of them probably didn't realize is that the fire also knocked out major communications mechanisms for all 18 NOAA ships.  Well, all but one...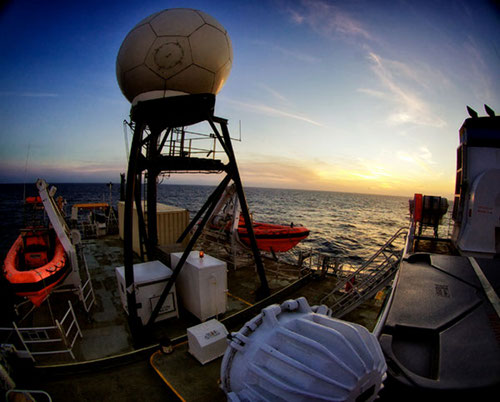 Word of the fire on shore quickly spread through the ship in the early morning. The Chief Electronics Technician – who had been trouble-shooting 'strange' communications issues – immediately called his shore-side contacts using a back-up phone line.  It turned out that all other NOAA ships had lost VSAT communications; only Okeanos Explorer's was still operational. 
We were quite fortunate. The remotely operated vehicle (ROV) was already on the seafloor and we were communicating with our shore-side Science Team via video and audio sent over the VSAT. If our VSAT went down, all communications with the Team would come to a screeching halt. Tim Shank, on board Science Team Lead, explained the potential scenario to his Team on shore. If the VSAT went down and their feeds went dark, the Okeanos Explorer would continue operating autonomously until the connection was restored.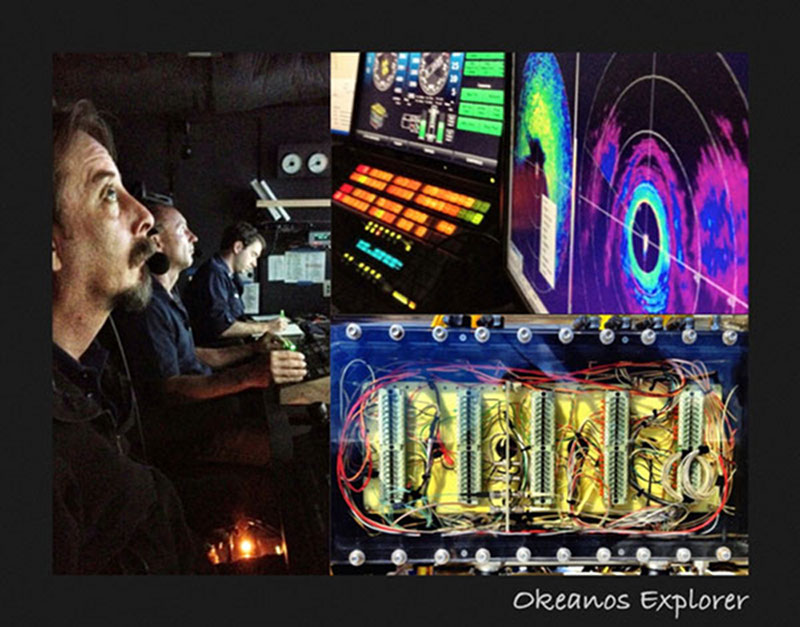 Fortunately, it never happened. The VSAT connection was stable throughout the day.
Only later did we fully understand why we never lost the signal. It turns out that the ship's data pathway on shore goes through a different route than all other NOAA vessels. While implications of the fire had major impacts for other ships, impacts to the Okeanos Explorer were relatively minor.