April 4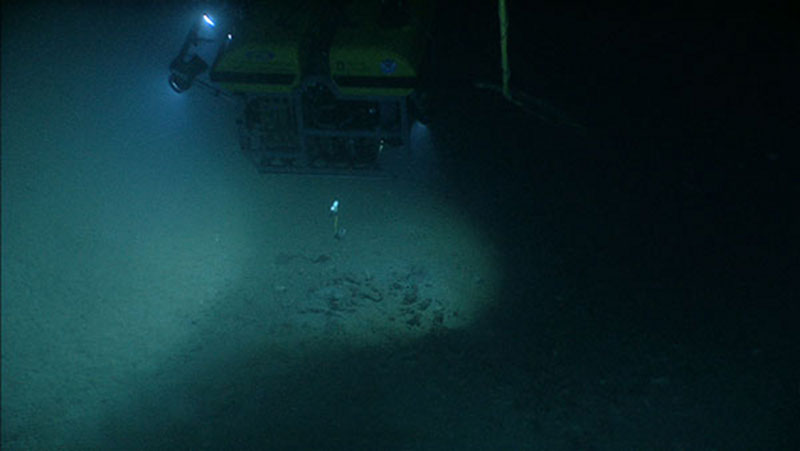 An interesting challenge was presented to the remotely operated vehicle (ROV) team last week: Develop a method to drop syntactic foam markers from Little Hercules to mark sites of interest for return dives.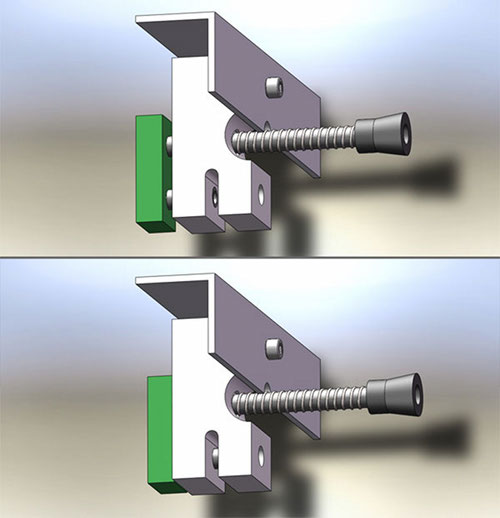 This task is easy for a large ROV with manipulators and storage drawers, but Little Hercules is....well, little. The only actuated (movable) part of the vehicle is the camera tilt motor.
The images on this page show the results of our design effort. The aluminum angle is bolted to the frame behind and below the camera. When the camera looks down (about 80 degrees from horizontal) the shroud presses on the upper pin (black rubber tipped) which slides the connected, lower pin out of the slot and releases a line holding up the marker. The spring on the upper pin keeps everything in place until firm pressure is applied by the camera.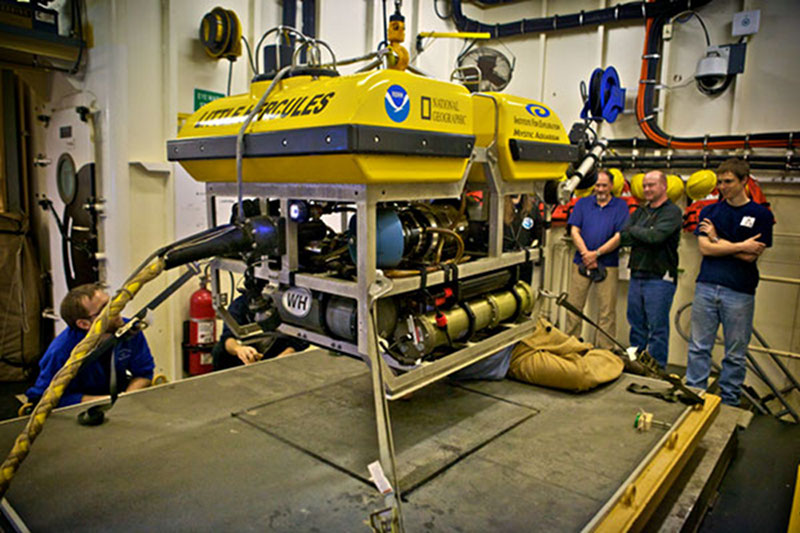 The mechanism has been built and installed using such handy materials as stainless steel hydraulic tubing, a rubber cable seal, and the corner of a green plastic cutting board. It works well during deck tests and will be tested in the field tomorrow.