April 29
The third and final cruise of the Okeanos Explorer's 2012 Gulf of Mexico Expedition had three primary objectives:
to begin to quantify the fluxes from naturally occurring (hydrocarbon) seeps in the Gulf of Mexico, to ground truth acoustic evidence from this area that plumes of bubbles are rising from the seafloor in many locations;
to dive on, image, and document known and suspected shipwreck sites; and
to explore interesting geological provinces, while describing the associated biological communities associated with them. All three objectives were met.
Of the 13 remotely operated vehicle (ROV) dives conducted during Leg 3, the first six dealt with the seep objective. Multiple seeps on the seafloor were identified in several areas, predominantly along the flanks of surfacing salt domes, and escaping bubble streams were imaged in detail.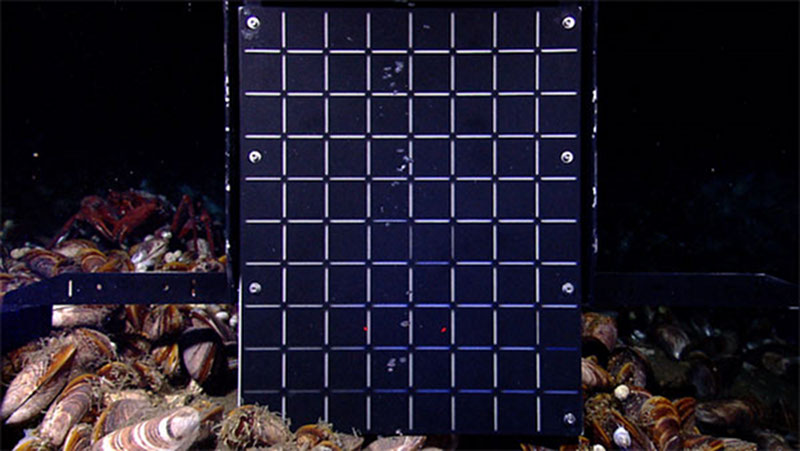 In addition, bubbles were captured using an inverted clear cylinder on the ROV, and the resultant clathrate (frozen gas hydrate, a mixture of water and methane ice) was allowed to turn back into gas as the ROV rose slowly to the surface. This allowed investigators to measure volume precisely. Bubble streams were also calibrated using a visual grid affixed to the ROV.
Two shipwrecks were investigated, one in 400 meters of water near the Mississippi Canyon and the other in 1,330 meters of water east of the Keathley Canyon. The first, perhaps the best-preserved wooden shipwreck in the Gulf, measured 61 meters in length and appears to be a heavily built sailing ship. The second was a wooden-hulled vessel sheathed in copper, filled with artifacts including bottles of all shapes, sizes and colors, plates, multiple anchors and cannon, and stacked muskets. Archaeologists are speculating that this may have been a privateer from the early 19th century, but a lot of work must still be done to confirm or deny these early conclusions.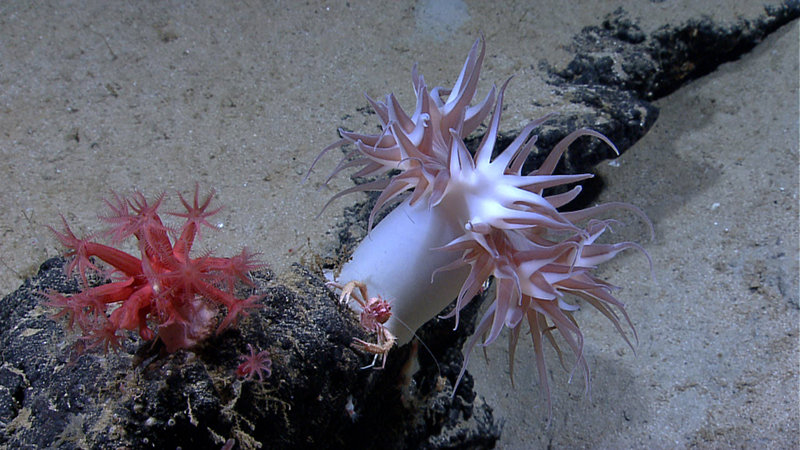 Finally, reconnaissance dives were conducted on the Sigsbee Escarpment and in the Keathley Canyon. The Escarpment itself was a wall of mudstone, often vertical, with many deep-water coral communities. In contrast, the flank of the lower western wall of the canyon was entirely sedimented, with no outcrops and only sparse encrusting biology. However, all of the dives recorded fascinating arrays of organisms living in many different symbiotic arrangements.
The success of Leg 3 is a tribute to the Okeanos Explorer team, her dedicated crew, and the ongoing telepresence paradigm serving ocean exploration.