April 23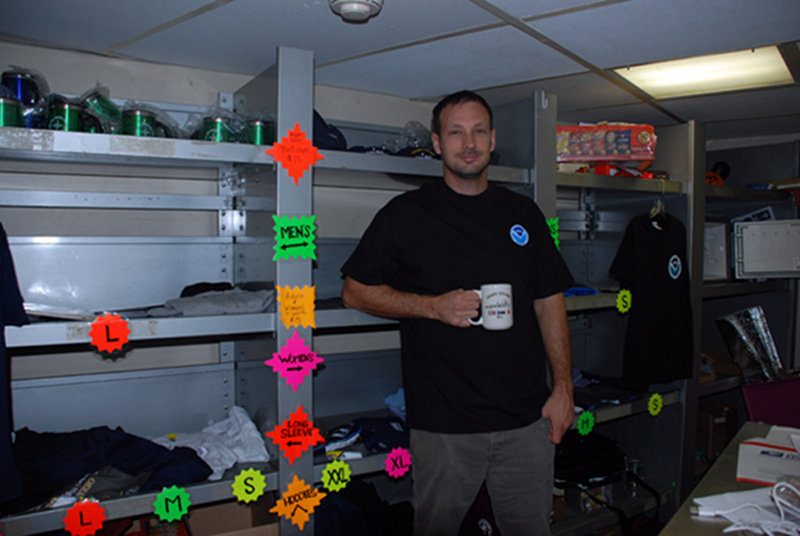 Much is written about the adventure, missions and discoveries of the Okeanos Explorer, but as the Office of Exploration and Research Public Affairs Specialist (currently moonlighting as a web coordinator) I wanted to illuminate the remarkable people I've been living and working with, who maintain morale in this floating community. We excitedly share stories of hard work, but this one describes the little ways crew personnel offset the realities of rough seas, long days and unpredictable exploration. This is how they make the hull their home.
Morale is just as important as every other facet of a successful journey on board the Okeanos Explorer. Commanding Officer (CO) Robert Kamphaus points out that morale, welfare, and recreation is an assigned collateral duty that is an essential part of the seafaring way of life.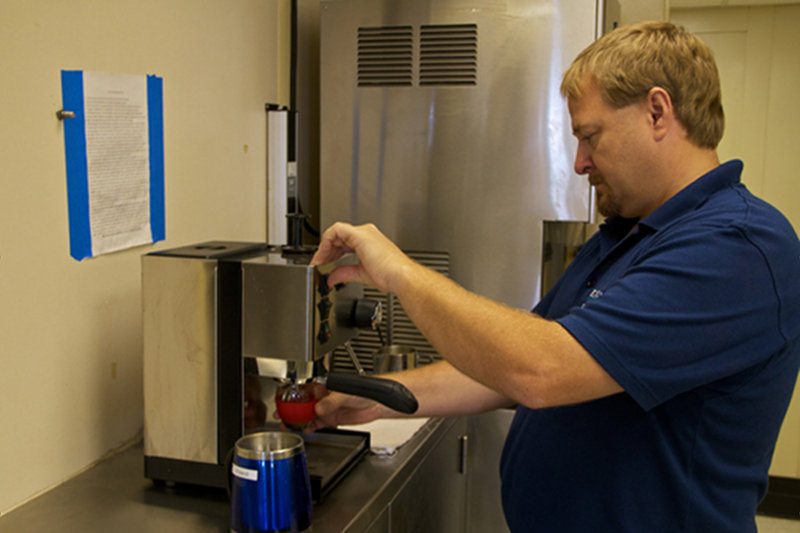 "It's often the little things - Easter egg decorating, shrinking Styrofoam cups, valentine candy, movie night on the fantail - that make the difference," said Kamphaus. "Lt. Megan Nadeau contributes a lot to morale by arranging a variety of activities - egg decorating, an egg hunt, monthly birthday cakes, extra candy during the cruise, et cetera - and exuding good energy."
Nadeau said she developed these activities to break up the monotony of everyday life.
"I think of activities that make people smile," Nadeau said referencing a recent Easter egg hunt on board the ship. "The stewards cooked three dozen eggs and I bought all these kits for egg decorating with ship store funds. We were like kids. Everyone was sharing and coloring the eggs."
Crew can derive happiness from many outlets, according to Kamphaus, who notes that maritime occupations require adaptability. Everything from good food to stress relief via exercise plays a role in maintaining morale. Good energy is necessary when working so many days away from home.
"Frequent communication with loved ones via e-mail and satellite phone calls keep us connected, but can add to the stress if things aren't going well at home," said Kamphaus.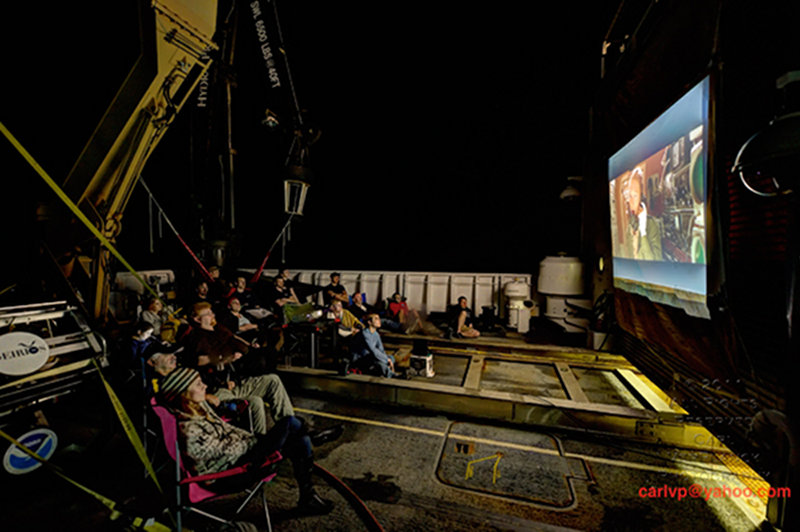 When spirits dip, items that re-energize can help boost morale. Money for such items is generated by the ship store, located on the main deck. Sweatshirts, soda, candy, mugs, and toiletries are sold twice a day during a 15-minute period. Proceeds from the store are used to purchase products that enhance life on the ship, via the Morale, Welfare and Recreation Fund.
"We focus on quality of life issues," said Kamphaus. "We have monthly meetings to address things like a better espresso machine, ice cream freezer, et cetera." Additional perks purchased through the fund include a Wii, fold-out chairs for movie night, and items for the on-board gym.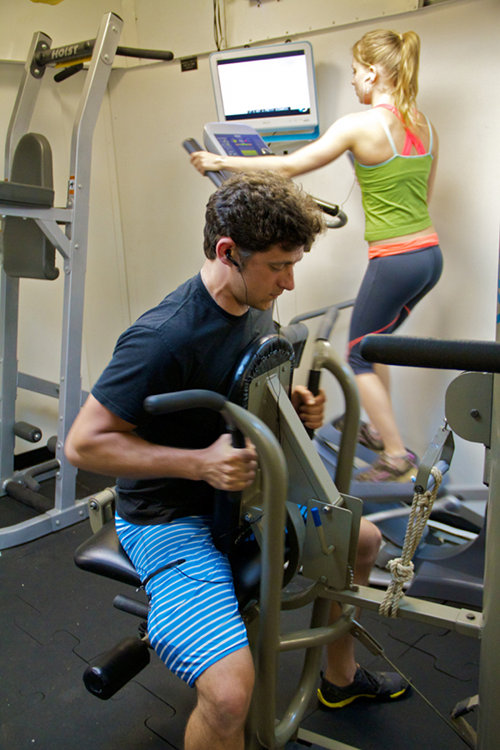 "The gym is a great outlet for all members and crew," said Lt. Mike Anthony, Medical Officer. "The chief boatswain, Carl VerPlanck, is mainly the one who has taken the lead on the set-up and maintenance. There are occasional fitness challenges created, and both science and crew members take part."
Everyone has the ability to participate in the decision process that leads to morale boosting. Crew members are solicited for ideas on what products would enhance morale. Then they're given a poll. Tabulated results dictate what they'll purchase that year.
Coffee drinks, gym equipment and video games aside, crew members said nothing compares to working in a fulfilling occupation. They enjoy their time at sea and the booster shots of morale only enhance their working conditions.
"It really comes down to people being able to adapt to their circumstances," said Kamphaus. "Those of us who chose to make a career out of going to sea - especially the wage mariners who are dedicated to the ship for many years - have to find some enjoyment from coming out to sea. The age-old lure of the sea, the self-reliance of creating and maintaining most of what we need out here, and the spirit of adventure are common reasons cited for sea-going careers. In addition, this ship has the added allure of discovery and exploration."
"One of the most important responsibilities an officer has is to maintain the highest state of morale among his people, not just because it is a "nice" thing to do, but because high morale normally equals high readiness, and every officer should be interested in the ability of his unit to perform its primary mission and to perform it as well as possible." – Admiral Robert Long, United States Navy