The Importance of Building a Database of Information on Deep-Sea Ecosystems and Communities
Deep-sea coral and sponge communities, such as those being explored during Voyage to the Ridge 2022, represent some of the most valuable marine ecosystems on Earth. They are also some of the most vulnerable, particularly to human activities such as bottom contact fishing gear, seabed mining, and associated environmental change. Before any such activities take place, we need information about these fragile deep-sea ecosystems, so that we can best mitigate any potential impacts.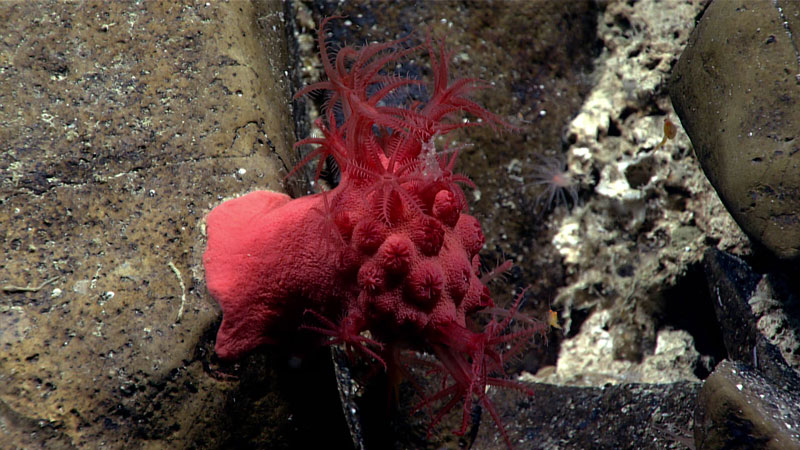 Many of the problems associated with any attempt to oversee and monitor activities which might take place in the deep sea focus on the fact that we simply have a dearth of information regarding deep-sea ecosystems and associated communities and species.
We are still trying to answer basic questions relating to how these ecosystems and their biological communities and associated species develop, interact, and sustain themselves. Some of the leading questions include:
Is the presence of deep-sea organisms and the communities they form dictated by substrate, depth/pressure, temperature, reliable food sources (mainly from above), or a subtle mix of all of these?
How important is connectivity between these deep-sea communities in maintaining species presence and cover?
How do the various species interact, compete, or rely on each other?
At the same time, commercial activities are being planned and will take place on the deep seafloor that may well damage some of these habitat types. We could, in principle, lose entire species or communities before we have even discovered them, let alone studied them.
Therefore, it is a scientific imperative to collect as much information as possible in order to build a "baseline" understanding of the communities populating these various ecosystems if there is to be any realistic attempt to monitor these communities and their associated species.
Repeat monitoring of these ecosystems and specific communities at selected representative sites is essential to any attempt to ensure their welfare and continued existence. Scientists do not just need to answer the basic questions listed above. As more information is gathered, providing us with a better understanding of what supports these communities and how they interact, there will inevitably be additional studies needed to answer newly emerging questions and concerns.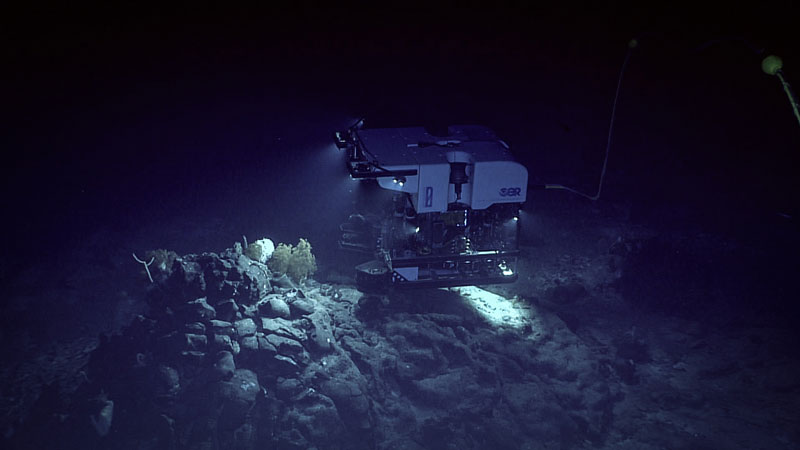 Currently, there are only a very few scientific expeditions to these deep ecosystems and they take a lot of planning and are very costly. The NOAA Ocean Exploration expeditions to the Mid-Atlantic Ridge are one such enterprise which are of vital importance if we are to build up a good baseline understanding of these ecosystems and communities in order to better monitor them and to mitigate any impacts from human/commercial activities.
Any commercial activity on the seafloor in areas beyond national jurisdiction has to be formally and legally approved by the International Seabed Authority as part of the United Nations Convention on the Law of the Sea. Before actual commercial extraction or removal (mining) can take place, an exploratory phase is licensed, providing a valuable opportunity to map these communities and to build a more informed picture of the ecosystems overall. Consequently, it is really important to ensure that the information collected is accessible to scientists and managers alike.
Before any commercial activities take place that could potentially impact and damage fragile deep-sea ecosystems, we need adequate information and knowledge regarding their distribution, sensitivity, and resilience to any such impacts. Such information will also help us to better understand their overall value and importance to the wider ocean ecosystems and, indeed, the planet as a whole.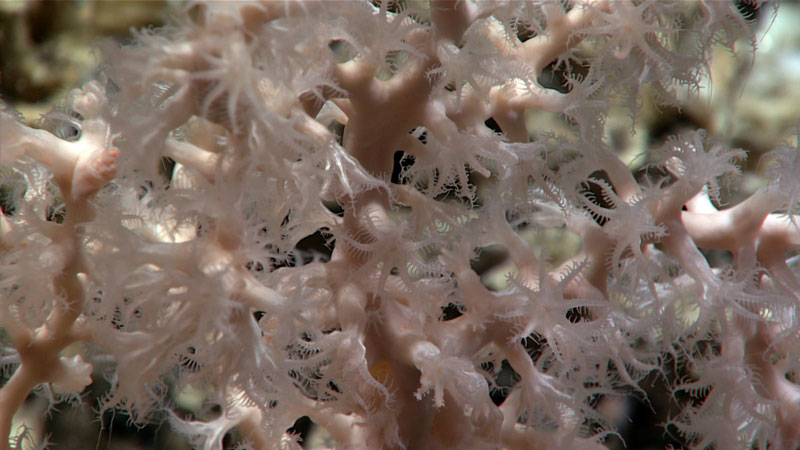 By David Vousden, Rhodes University, South Africa
Published July 25, 2022