February 28, 2022
New NOAA Ocean Exploration Director Announced
February 28, 2022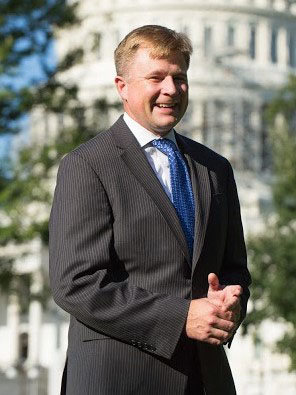 On March 14, NOAA will welcome Jeremy Weirich as the new Director of NOAA Ocean Exploration.
Jeremy joins NOAA Ocean Exploration after serving as the Vice President for Corporate Strategy at the Association of Universities for Research in Astronomy (AURA), where he led policy and advocacy for planning for the next generation of U.S. cutting-edge telescopes. Prior to his leadership at AURA, he worked on the U.S. Senate's Committee on Appropriations in the position of Majority Clerk for the Commerce, Justice, Science, and Related Agencies Subcommittee. While with the committee, he directly managed multiple astronomical NASA and National Science Foundation science accounts and oversaw much of the Department of Commerce's spending legislation, including many NOAA priorities such as research vessel acquisitions, fisheries management, cooperative research, and exploration initiatives.
Jeremy is not new to the world of ocean exploration, as prior to joining the U.S. Senate, he served in the NOAA Commissioned Officer Corps aboard ocean-going research and hydrographic vessels and coordinated underwater expeditions for NOAA Ocean Exploration. He supervised safe and efficient operations as the Okeanos Explorer operations officer, and managed the testing and product development of the new deepwater multibeam sonar mapping system. He also served as a Maritime Archaeological Program Officer.
Jeremy will relieve Dr. Genene Fisher, who has been serving as the acting Director of NOAA Ocean Exploration since May 2021. Genene will return to her Deputy Director role within the office. The office is grateful to Genene for her hands on the helm.
Published February 28, 2022