Technical Divers Enable Greater Access to Our Past
In February 2023, our National Park Service research team surveyed the waters of War in the Pacific National Historical Park with a magnetometer and side-scan sonar and identified almost 250 targets in our search for submerged material related to the 1944 invasion of Guam. In July 2023, we returned to Guam to investigate these targets. As part of this effort, our technical diving team composed of divers from the National Park Service Submerged Resources Center and the NOAA Diving Program spent a week investigating deepwater targets using closed-circuit rebreathers.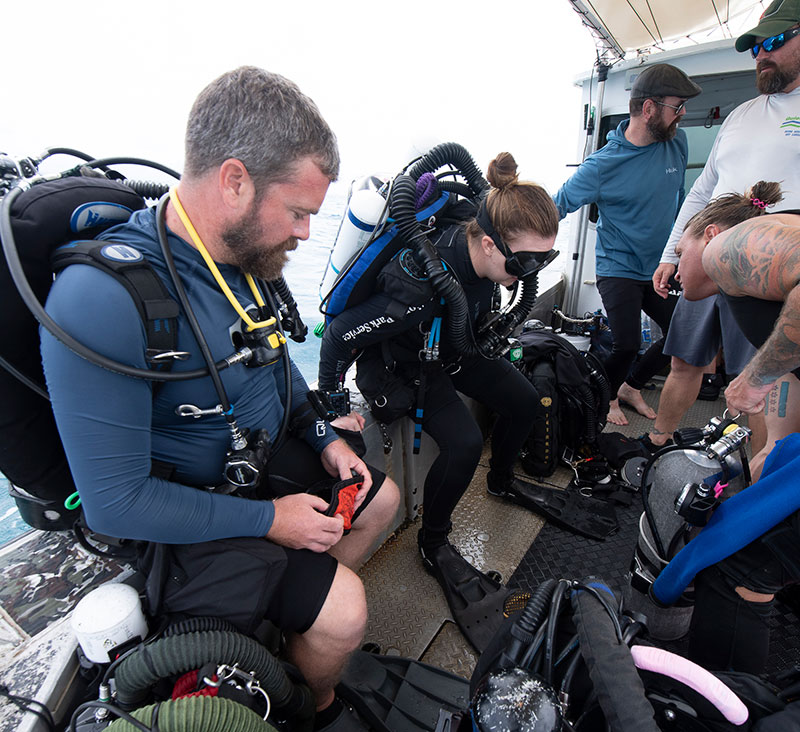 A rebreather is a piece of diving equipment that recycles a diver's exhaled gas and allows the gas to be reused by replacing metabolized oxygen. Rebreathers provided a number of benefits for our technical divers. In particular, they allowed us to extend our bottom time at depth and minimize decompression times. This is because rebreathers continuously provide the optimal breathing gas for a diver's chosen depth. Rebreathers were also a space saver on our boat. Since our breathing gas was recycled, we often used only one set of small, 19-cubic foot cylinders per diver, per day (compared to needing up to three 80-cubic foot cylinders per person for one open-circuit technical dive).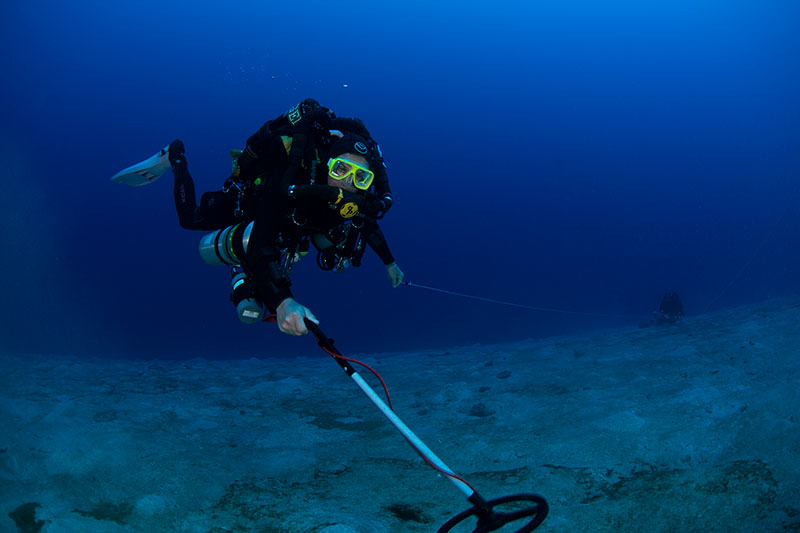 Before "diving" into the work, we completed a day of safety drills. This entailed practicing diver rescues and familiarizing ourselves with each other's gear — team members used several different types of rebreathers. These drills ensured that we were prepared to work safely together to investigate our deepwater targets.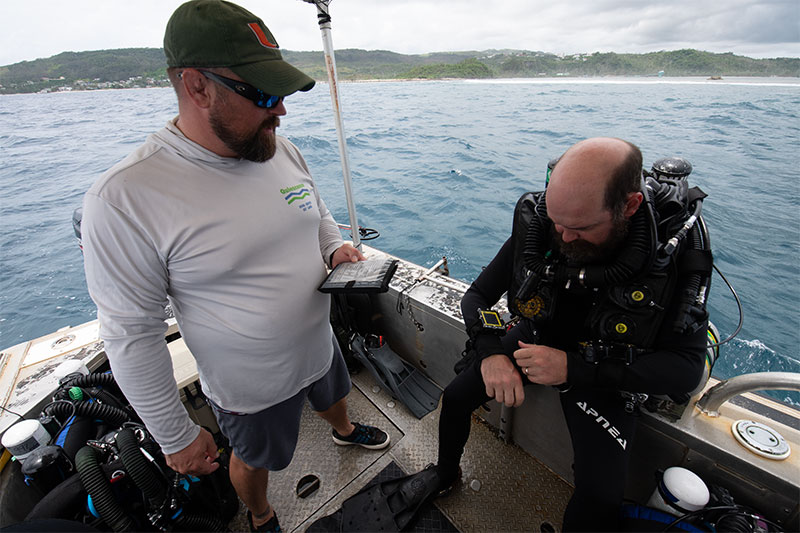 Our earlier remote sensing surveys yielded seven targets at water depths great enough that trained technical divers were needed to access them. These targets ranged in depth from 37 to 58 meters (120 to 190 feet) — the recommended maximum depth for conventional scuba diving is 40 meters (130 feet). While diving on these targets, we discovered previously unknown unexploded ordnance, including artillery and mortar shells, as well as a box of 50 caliber ammunition and loose bullet rounds.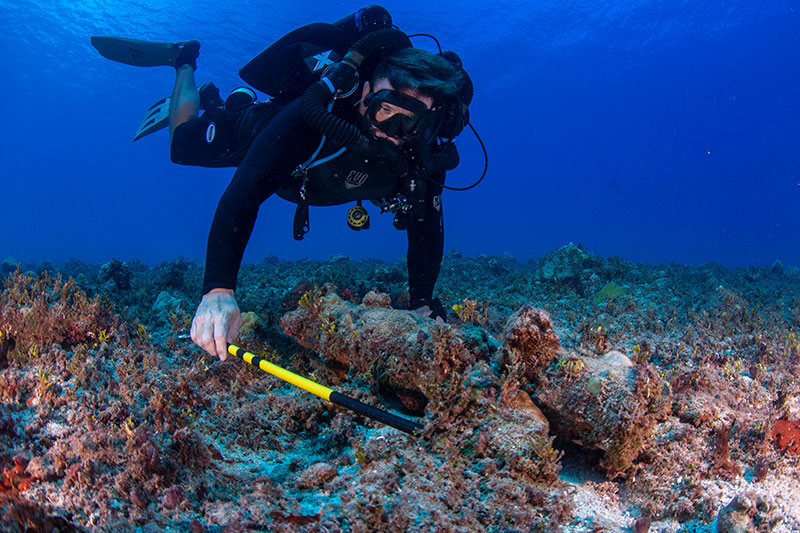 These finds were very exciting to us, since previous unexploded ordnance surveys in the area did not exceed 46 meters (150 feet) in depth, meaning that the artifacts we discovered, like the mortar seen above found at 52 meters (170 feet), likely haven't been seen by humans since they were dropped into the ocean 80 years ago.
---
By Anne E. Wright, National Park Service Submerged Resources Center
Published August 17, 2023