Exploring Guam's World War II Amphibious Battlefield
Shortly after the December 7, 1941, Japanese attack on Pearl Harbor, the Japanese invaded the island of Guam and quickly seized control from a small number of American forces and the Guam Insular Force Guard who were unprepared for the attack. The island remained under Japanese control until 1944, with the CHamoru people of Guam bearing the brunt of the hardships. After heavily bombarding the island, affecting both local people and Japanese forces, U.S. forces invaded the island at Asan and Agat beaches (both on the west shore of Guam and now part of War in the Pacific National Historical Park) in July 1944.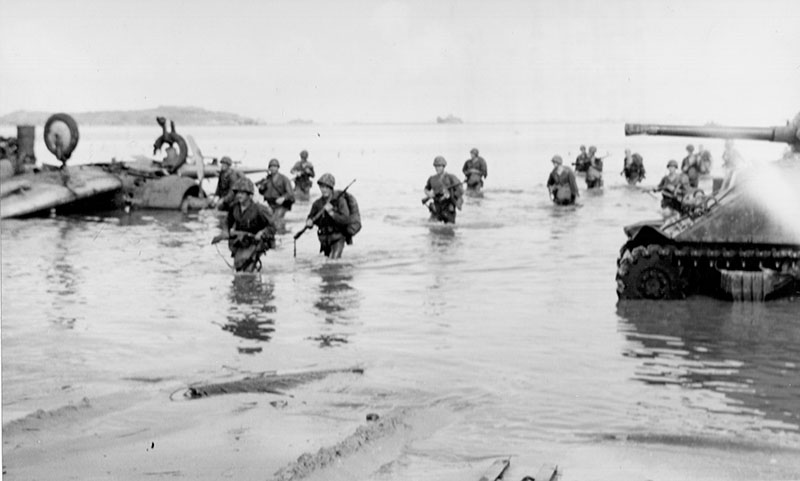 The purpose of this project is to document and analyze remains from the battle that are still present on the seafloor today. These remains may include artifacts such as amphibious landing vehicles, ammunition, and other supplies that were dropped in the water.
Prior to the invasion, U.S. underwater demolition teams (UDTs) were sent on scouting and removal missions to destroy obstacles that Japanese forces had placed on the beach to prevent U.S. amphibious vehicles from landing on the shore. The UDTs used explosives to accomplish these missions, often placing them directly on coral heads near the beach. As a part of this project, we will also document evidence of detonated explosives on corals and investigate how war-related activities may have altered the island's coastal resiliency.
In January 2023, our research team's journey to Guam for the first of two expeditions began with shipment of over 50 cases full of remote sensing, diving, and survey gear — roughly 5,000 lbs of scientific gear — from National Park Service Submerged Resources Center, Ocean and Coastal Resources Branch, and Alaska Region offices to the island. During the first expedition of this multidisciplinary project, the team will conduct underwater mapping surveys (using side-scan and multibeam sonar systems, a magnetometer, and photogrammetry) and coastal elevation surveys (using global navigation satellite system, GNSS, equipment). During the second expedition, planned for summer 2023, we will focus on investigating targets and areas of interest identified from the mapping data using divers and a remotely operated vehicle.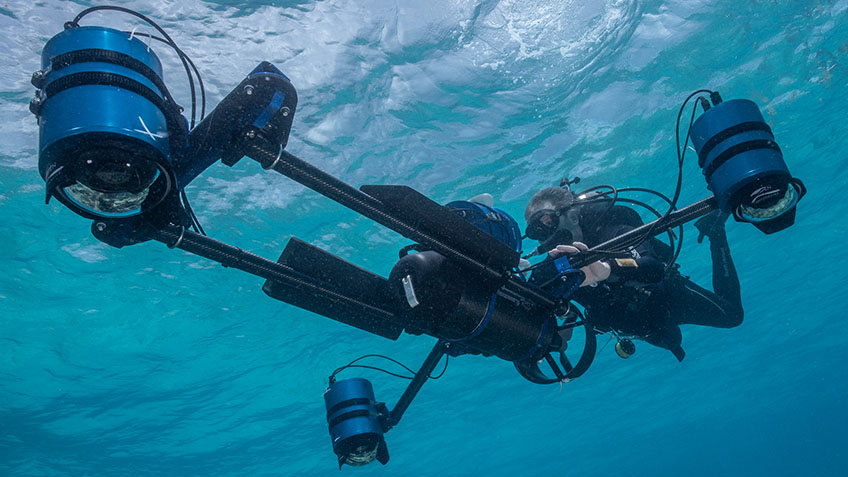 This project is especially meaningful because there has never been a comprehensive underwater inventory of the battle-related items that may still exist. Evidence suggests there is a significant amount of cultural resources on the seafloor near the landing beaches of Asan and Agat. In addition, no one has studied how human activities from World War II may have altered the coral reef ecosystem and coastal processes on Guam today (NOAA Ocean Exploration funded a similar study in Peleliu in 2018).
The results of this project will greatly expand our knowledge about this historic event — improving our ability to tell the story of one of the most significant invasions of the World War II Pacific theater and a turning point in the war — from both historical and ecological perspectives.
---
By Anne E. Wright, National Park Service Submerged Resources Center
Published February 21, 2023