The Benefits of Exploration: What Lies At the Intersection of Archaeology and Technology?
By Andrew Pietruszka, Lead Archaeologist, Project Recover, Scripps Institution of Oceanography
The surveys conducted during the Deepwater Surveys of World War II U.S. Cultural Assets in the Saipan Channel expedition will not only allow researchers to document and inventory the sites of lost submerged B-29 aircraft, but will also provide data for the potential discovery of additional archaeological sites, allow the stories of men who lost their lives to be remembered and shared, and advance deepwater archaeology from a technological/engineering perspective.
A strength of historical archaeology is that methodologically it combines multiple data sets, historical and material. This makes it uniquely suited as a tool for deepwater archaeology, where access to the complete material record is often impeded by the environment, and conflict archaeology, where the written record is often hastily recorded in the heat of battle and the interpretation of that record is largely determined by the victor. The potential of an archaeological survey of the submerged aircraft, however, is more than to simply augment holes in the historical record. When used complimentary, each data set has the potential to provide unique insight into human behavior often not found in the other.
While wide-area survey and individual site documentation are important in and of themselves, the Deepwater Surveys of World War II U.S. Cultural Assets in the Saipan Channel expedition team intends for its discoveries to go beyond simple description. The sites that will be explored during the expedition can be viewed as an entrée to explore multiple scales of social processes. Examples include exploring the role a society's evolving technology plays in conflict and vice versa.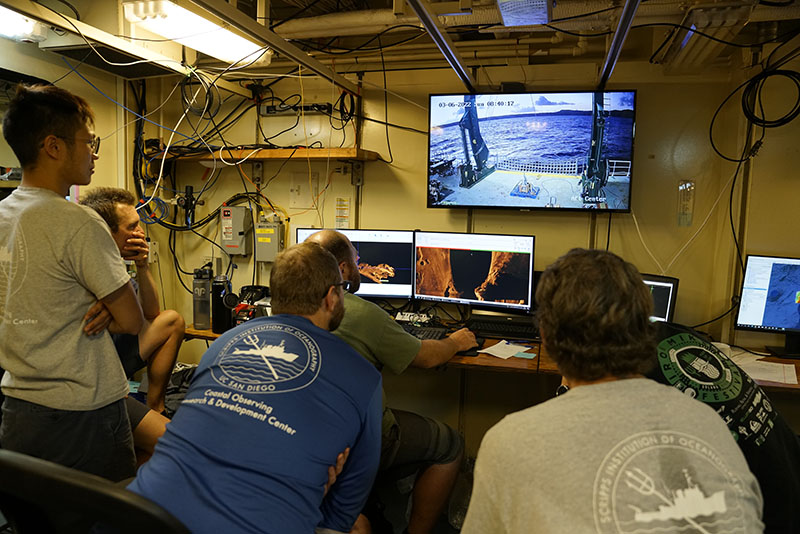 Documenting B-29 Aircraft
The B-29 program that produced one of the most advanced aircraft of its time was the most expensive; at a cost of $3 billion, its design and production dwarfed even that of the Manhattan project that cost only $1.9 billion. Its operation during World War II also marked a seminal and devastating tactical shift in strategic bombing in the Pacific Theater. The low-level incendiary attacks against Japanese cities were meant—through sheer brutality—to force surrender. Post war, the Strategic Bombing Survey ascribed 330,000 fatalities and 806,000 injuries to the B-29, nearly 1.5 times Japan's 780,000 combat casualties for the entire war. The justification for the high rate of civilian targeting was that it prevented more battlefield deaths, particularly those of Americans, than was predicted for the ensuing Allied invasion of Japan.
The impact that the B-29 had on the people of the Commonwealth of the Northern Marianas Islands (CNMI) is also undeniable. The islands, capable of supporting the long runways demanded by the B-29, coupled with a proximity to Japan, made them a strategic resource for the U.S. military. Seventy-five years later, as the U.S. military continues a pivot towards the Pacific to counter the expansion of China, CNMI remains of strategic importance.
On a micro-scale, individual sites explored during this expedition provide an opportunity to discuss the individual men who crewed the B-29 either by highlighting the U.S. Missing in Action mission or through the telling of individual biographies.
Increasing Understanding of Commonwealth of the Northern Marianas Islands Archaeological Sites
The data obtained through this survey will provide the CNMI Historic Preservation Office (HPO) with a more comprehensive understanding of archaeological sites within their jurisdiction. Except for the NOAA-sponsored documentation of the B-29 target in 2016, underwater archaeological survey within the CNMI has been restricted to shallow waters, including surveys by the principal investigators of the current expedition in Tinian and Saipan and by the National Park Service, Flinders University, and East Carolina University. The discovery of deepwater sites not only adds to site inventory but serves as predictive data for finding potential future sites. Photogrammetric models make underwater sites accessible and provide a great opportunity for local stakeholders to highlight their history. Not only are they cheaper than static museum displays (especially when the cost of conservation of marine artifacts is included), but they can reach a much larger audience when broadcast via the web.
The photogrammetric models as well as the other data captured during this expedition will also serve as a digital archive for other scientists to explore or to use in comparative analysis. Of interest is increasing our understanding of the effects of site formation processes and the environment on the preservation of submerged aircraft wreck sites. The multiple World War II aircraft sites documented by archaeologists in the shallow waters off Saipan provide an excellent local, contemporary data set to examine the effects of depth on site preservation.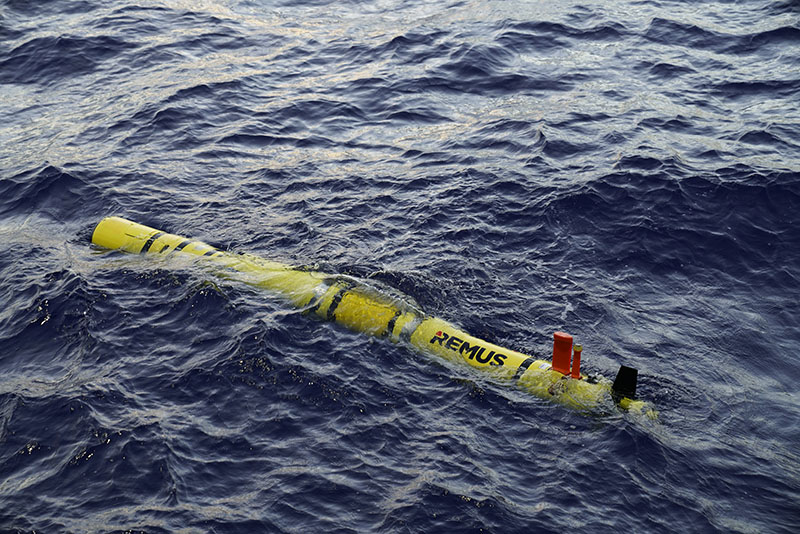 Advancing Technology for Deepwater Archaeological Surveys
This expedition will also advance deepwater archaeology from a technological/engineering perspective by not only expanding wide-area autonomous survey, but, even more significantly, developing autonomous site documentation. While autonomous underwater vehicles (AUVs) are increasingly relied upon to conduct surveys in deepwater environments, working class remotely operated vehicles (ROVs) remain the standard for site documentation. Although neither system is cheap, the cost difference between the two is significant. While a working class ROV may cost between $5-10 million to purchase, an AUV capable of diving to 600 meters (1,967 feet) depth can be outfitted for around $2 million.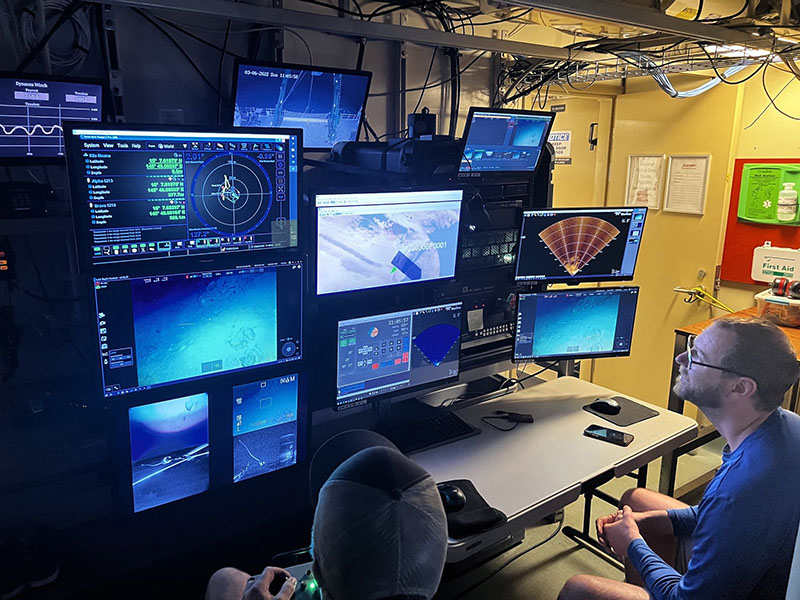 An even more significant difference is the cost of operation where, due to vessel size and the capabilities needed to support specialized ROV operations, day rates may be two to three times those of comparative platforms suitable for deploying AUVs. Advancing a capability to document sites via AUVs equipped with a suite of technologies (e.g., cameras, side-scan sonar, multibeam sonar, sub-bottom profiler, etc.) will have major downstream impact by decreasing research costs.
Although deepwater sites present unique logistical and technological challenges, their depth protects them from natural forces, like hurricanes, that often negatively impact shallow-water sites. Additionally, their inaccessibility to humans often correlates to a higher state of preservation. The proliferation of deepwater archaeological sites coupled with rapidly advancing technologies needed to access these sites will require governments, scientists, and everyday citizens to reevaluate cultural resource management policies and practices that currently focus on the shallow-water sites.
Published March 8, 2022