Shepherding the Next Generation of Ocean Explorers: Undergraduate
Madeline Evanson met Erik Cordes as an undergraduate student at Temple University and began working in his lab. Having now graduated, she shares her perspective on the journey and how she is gaining valuable experience while sailing on her first at-sea research expedition with her mentor.
I first approached Dr. Erik Cordes during my undergraduate studies at Temple University, after I had spent a few years working as a PADI Master Scuba Diver Trainer alongside some marine-based volunteer work. These previous experiences working so closely with the ocean inspired me to move to the science side of marine exploration and go back to finish my undergraduate degree in biology.
Although Temple gives you a chance to apply to various labs through the College of Science and Technology Undergraduate Research program, I saw Erik's lab and projects and decided to go directly to the source. We met shortly thereafter and he set me up running water analyses in his lab, as well as assisting his Ph.D. students with their own projects. It was just my luck to end up in such a supportive place and be given opportunities for hands-on experience.
Being able to move from a classroom setting into a lab that let me apply all the skills I'd been honing over the years really gave me a confidence boost and motivation to continue.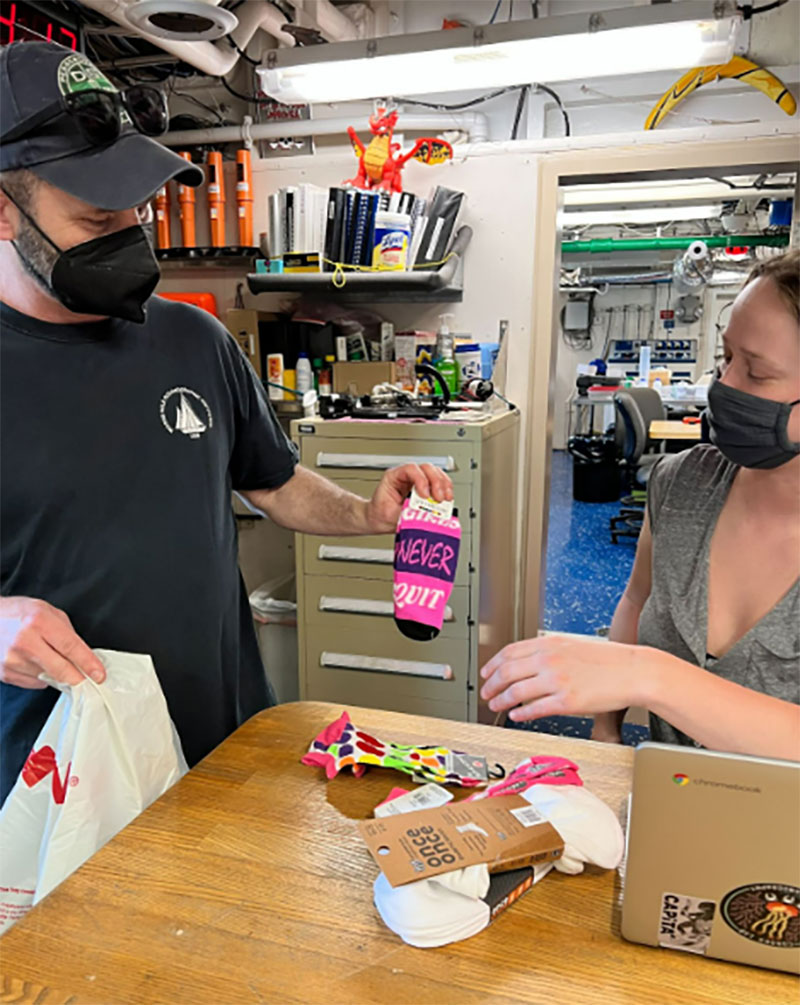 After receiving my bachelor's degree in December 2021, Erik kept me around and awarded me the opportunity to join this expedition aboard NOAA Ship Nancy Foster! This expedition is my first-at-sea experience.
Before we met, I had a lot of worries about how to go from an undergraduate student to the scientist I want to be one day. It has been really inspirational to be around someone like Andrea Quattrini, the chief scientist leading this expedition, who is not only an influential researcher in the field, but was also a Ph.D. student of Erik's. Being surrounded by a team of experts in various different specialties, as well as having Erik's guidance, has been incredibly motivating and encouraging for my own career moving forward.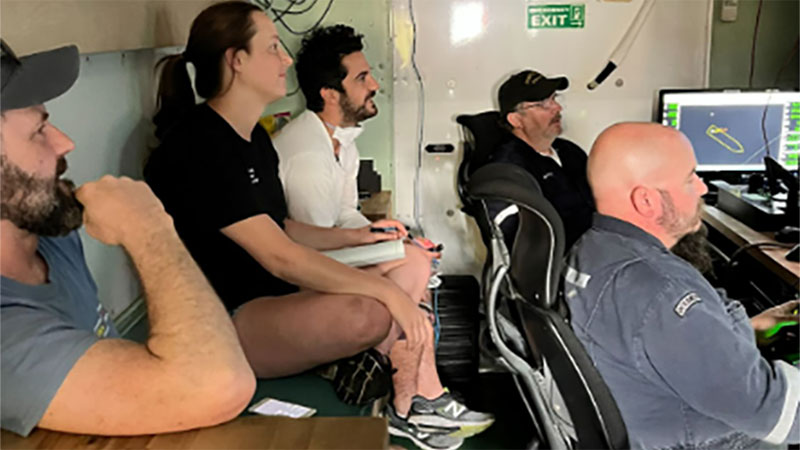 "Selecting Madeline to participate in this expedition was an easy choice," Erik wrote. "Back in our lab at Temple, she's been analyzing water chemistry from similar expeditions off the coast of Costa Rica. She's bright, a fast learner, and produces reliable data, but more importantly she's great in the lab and easy to get along with. When gauging who to take out to sea, you've got to have someone who can handle it; the mental and physical work can be exhausting and the personalities have to mesh. I have full faith in Madeline's ability, no question. Being her first time at sea, this is her chance to see how the water samples she's working with are collected and processed before arriving at the lab, but I know there's more in it for her. She's a graduate now with new, open doors, and she's not sure what's next. I always say the only way to know what you like is to try it, but I know she'll like this!"
By Madeline Evanson, Lab Technician, Temple University and Erik Cordes, Co-Chief Scientist, Temple University

Published April 16, 2022