Active Fishing Grounds in Deepwater Habitats Off Puerto Rico
Essential fish habitats (EFH) include areas that are important for reproduction, growth, feeding, and shelter for fish species. During this expedition, we visited habitats that are known to harbor commercially and ecologically important deepwater fishes.
Some of these sites have been fished for decades, but the habitats have not yet been documented. On three dives during the expedition, we captured images of important fish species, including snappers and mackerels, swimming over the tops of high-relief hardbottom areas. We also captured evidence of fishing activity, as shown in the images below, collected during expedition dives. These data will help with assessments of EFH for deepwater fishery species, including the deepwater snapper-grouper complex, a valuable, but poorly studied fishery in the Caribbean.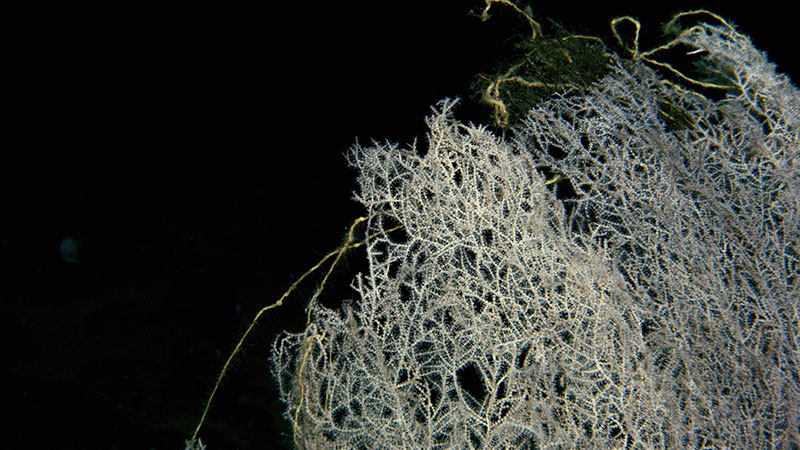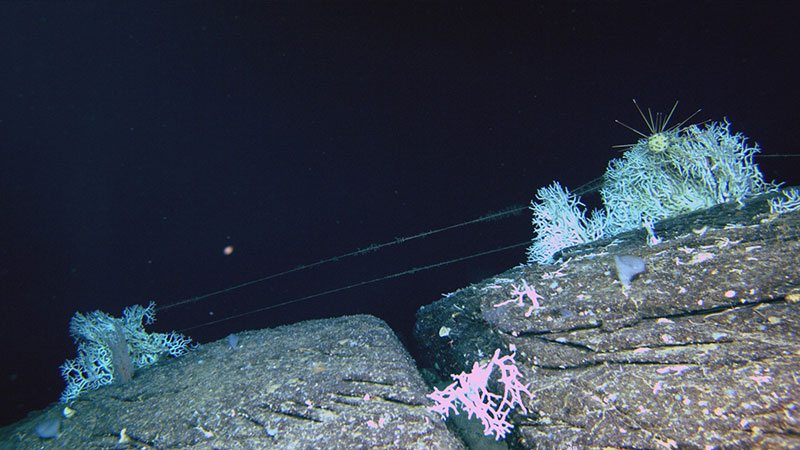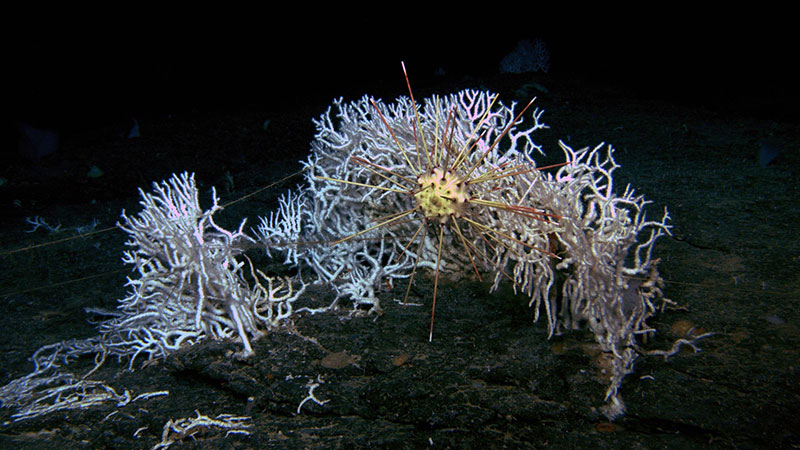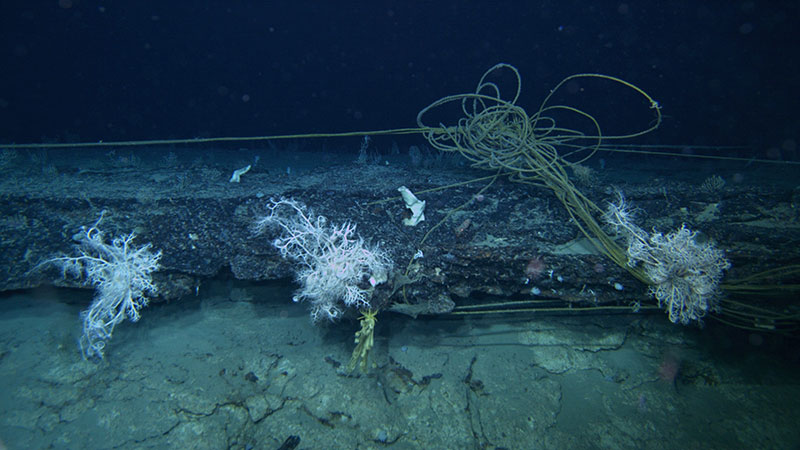 By Andrea M. Quattrini, Expedition Chief Scientist, Smithsonian Institution National Museum of Natural History

Published April 19, 2022