Expedition Overview
From April 6-19, 2022, a team of researchers will use emerging technologies to explore deepwater habitats off the coast of Puerto Rico that are poorly explored, yet likely host a wide variety of marine life, including commercially important species and species new to science.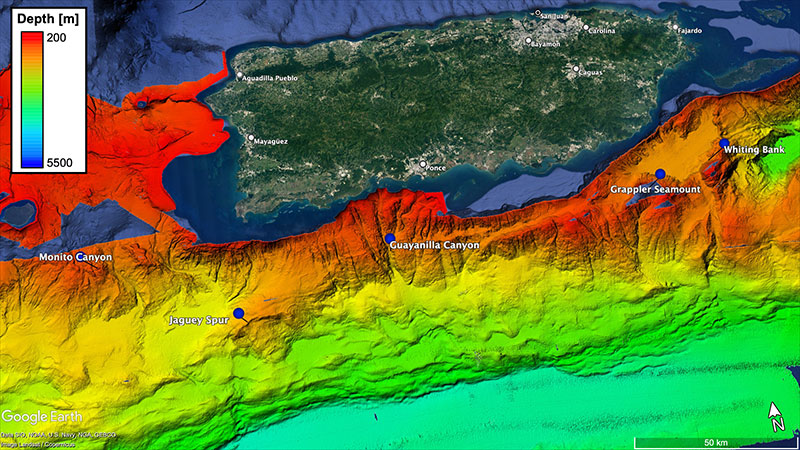 During the Illuminating Biodiversity in Deep Waters of Puerto Rico 2022 expedition on NOAA Ship Nancy Foster, the team will use remotely operated vehicle (ROV) Global Explorer to explore deepwater submarine canyons, ridges, and banks only miles off Puerto Rico's coast. ROV dives will explore both midwater and seafloor habitats at depths from 200 to 2,500 meters (656 to 8,202 feet) in order to increase understanding of deep-ocean biodiversity in the region.
Niskin bottles and a modified Suspended Particulate Rosette (SuPR) Sampler on Global Explorer will be used to collect samples from the water column for environmental DNA (eDNA) and other analyses. A low-light camera on the ROV will enable a less-intrusive study of midwater organisms and the collection of imagery of bioluminescent organisms.
Habitats in waters deeper than 200 meters in the Caribbean, such as those that will be explored during this expedition, remain some of the least explored areas of the U.S. Exclusive Economic Zone. Data collected during this expedition will help to establish a baseline understanding of these habitats in order to detect and assess future changes and preserve the long-term health of vulnerable marine ecosystems and fisheries.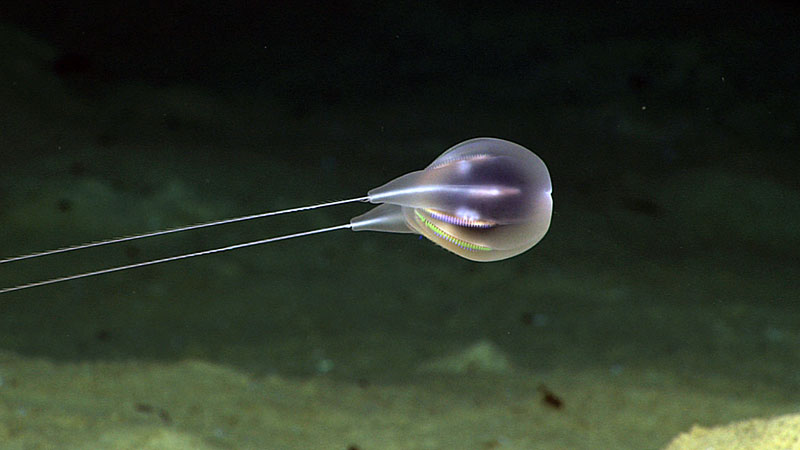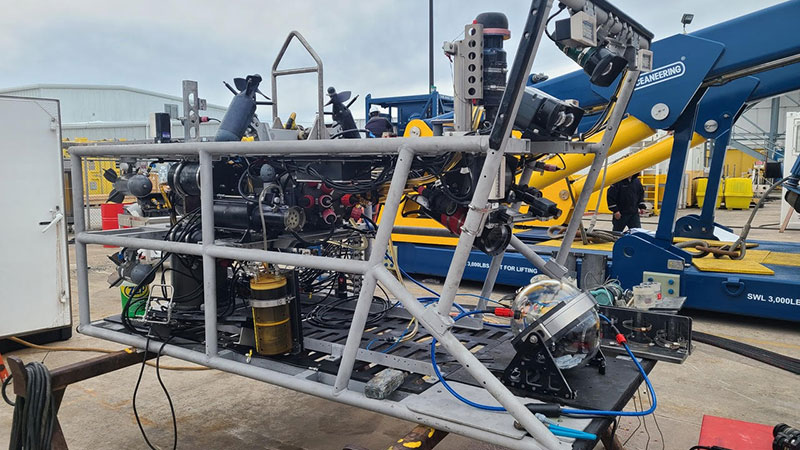 Published March 31, 2022