September 15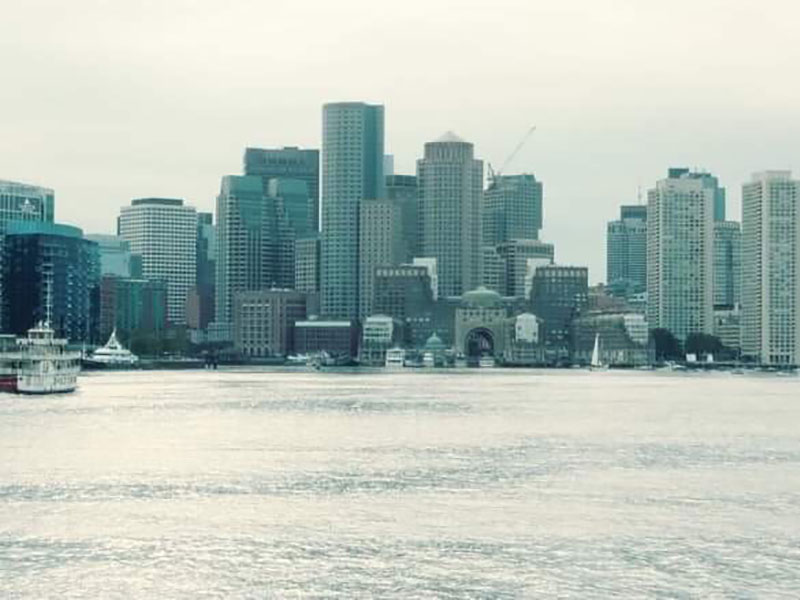 Yesterday, September 14, the U.S. Coast Guard Cutter (USCGC) Bear took in lines and slipped from her mooring in Boston. Pulling away from the dock, the cutter turned eastward under gray, overcast skies. The 270-foot vessel passed the skyline of the city, bound for the North Atlantic. This mission is drastically different from the cutter's usual law enforcement and counter-narcotics operations. This mission is to locate possible resting sites of the U.S. Revenue Cutter Bear. As I looked into the gray mist, I wondered where that might be.
With a NOAA survey team aboard, this is an unprecedented mission for the Coast Guard. The revenue cutter Bear served 41 years in the Arctic and participated in expeditions to the Antarctic in 1933 and 1939, as well as the Greenland Patrol during World War II. Bear is an icon, the Coast Guard's most famous cutter.
After several years of planning, the mission was accepted by the USCGC Bear, and the search to find the historic revenue cutter's final resting place is underway...but there is nothing easy about this mission. The USCGC Bear is not a research vessel. The effort to adapt it has required extraordinary measures. Crewmembers worked tirelessly to complete the installation of the 4,100-pound winch necessary for sidescan sonar operations. Chief Archeologist Joe Hoyt and Operations Supervisor John Bright worked late into the night to integrate the systems utilized by NOAA into the cutter's systems. Communications between the towfish, the GPS attached to the stern of the cutter, the dry lab where data is logged, and the bridge were established.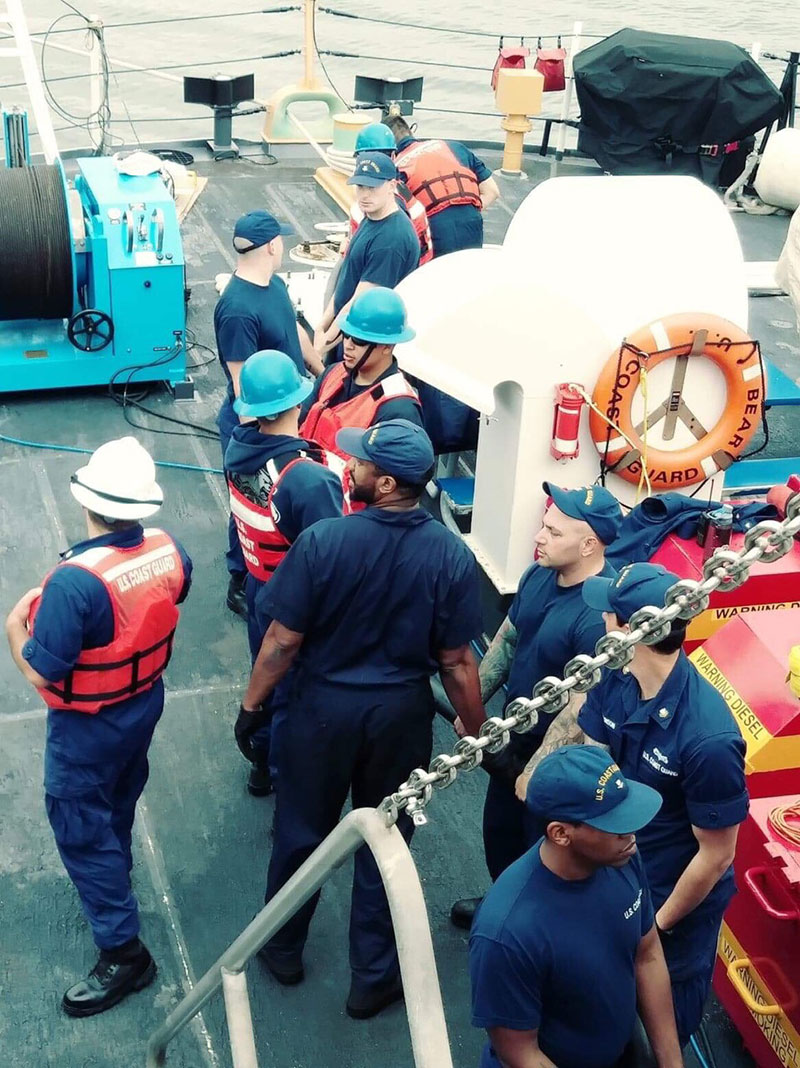 Survey operations require a research vessel to maintain a steady course over a straight line; in this case, lines more than six nautical miles long, with little or no deviation from that line. Bear is a 270-foot vessel whose crews do not usually conduct survey operations. Can the cutter maintain those lines or make turns tight enough to transit from one line to the next?
As the Bear's crew and NOAA scientists worked tirelessly to ensure that all systems were operational, I was asked what this search meant to the Coast Guard. The simple fact that USCGC Bear has a NOAA team aboard is unprecedented. That alone speaks volumes about the importance of this mission. The possibility of locating targets to be further explored, leading to the discovery of the revenue cutter's final resting place is incredibly exciting. Such a discovery will bring public attention to the revenue cutter's extraordinary history of exploration and wartime service. The role of the USCGC Bear highlights the very diverse mission of today's Coast Guard. This search will become part of Coast Guard history; a final chapter in U.S. Revenue Cutter Bear's legendary story, a historic mission for the USCGC Bear.