World War II and Final Years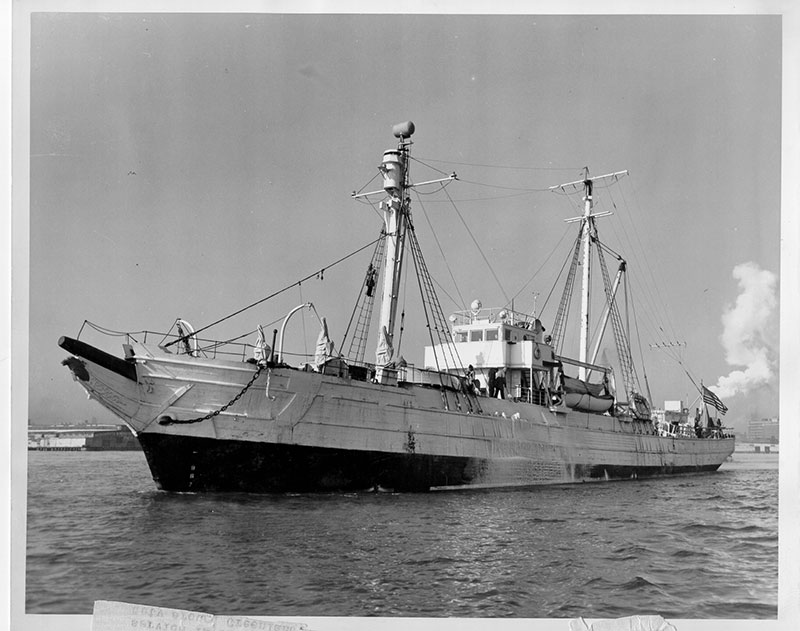 During World War II, Greenland sat on the northern edge of the Battle of the Atlantic and, early in the conflict, the Germans established weather stations there to provide forecasts for their European operations. In 1941, the United States began military oversight of Greenland on behalf of occupied Denmark to prevent these German incursions, retain control of strategic cryolite mines, and build air bases for military aircraft flying from the United States to Europe.
The Coast Guard oversaw the Greenland area of responsibility with a division termed the Greenland Patrol. The Patrol's fleet included a collection of cutters, naval vessels, and former U.S. research ships. The Coast Guard's Arctic and oceanographic expert, Commander Edward "Iceberg" Smith, took command of the Greenland Patrol after U.S. entry into the war.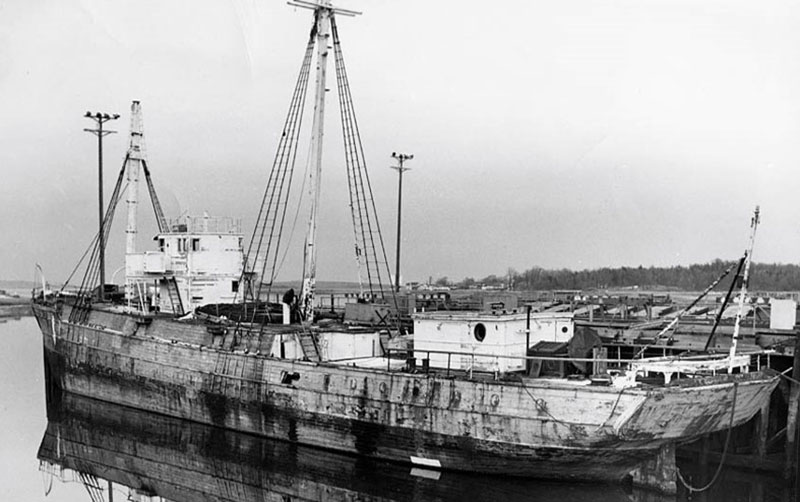 At the age of 70 years, Bear was re-activated by the U.S. Navy for service in Greenland, where it had undertaken its first mission as a Navy vessel in 1884. Bear served in the Greenland Patrol as USS Bear (AG-29), only this time it looked very different from its first year in U.S. service. In 1941, the Navy cut down Bear's masts to support radio gear, added modern armament, and equipped it to support a reconnaissance aircraft. And unlike 1884, Bear relied on a Coast Guard crew during World War II.
As a part of the Greenland Patrol, Bear patrolled Greenland's waters and, in October 1941, it seized the Norwegian trawler Buskoe. Because this trawler was intended to send weather reports to Nazi Germany, some consider it the first enemy vessel seized by U.S. forces even though the apprehension preceded official entry of the United States in World War II.
On May 17, 1944, the Navy retired Bear for the last time and transferred it to the U.S. Maritime Commission. Bear remained in surplus until 1948, even though the ship's timbers remained sound. Buyers from Halifax purchased Bear hoping to use it in the sealing trade, the ship's original purpose. Bear remained moored in Halifax for years until its Canadian owners finally sold the vessel to a restaurant entrepreneur in Philadelphia.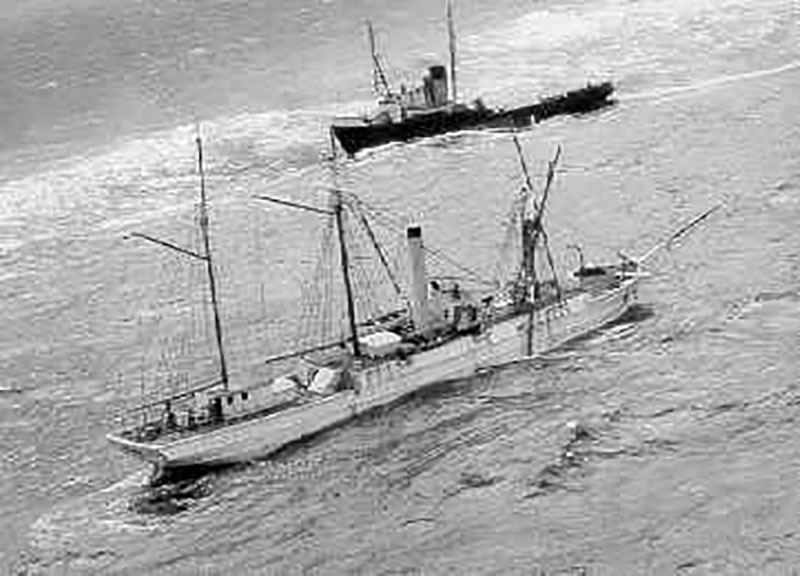 In mid-March 1963, the seagoing tug Irving Birch took the Bear in tow to its new home in Philadelphia. During the transit, heavy seas developed and, at a point south of Halifax and 200 miles off the Massachusetts coast, Bear parted the tug's towline. Bear began taking on water through its seams and the Birch evacuated the crew trapped on board the powerless vessel. The historic ship began sinking and finally left the surface of the water at 9:10am on Tuesday, March 19, 1963.