Byrd Expeditions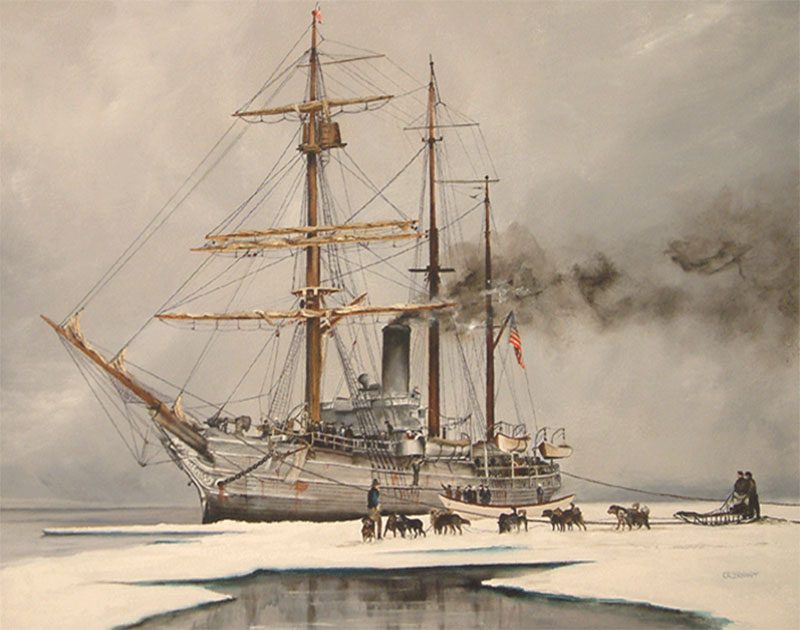 There was a joy and spirit to the Bear's attack...She was built for the ice...She could lower [her] head and bore in. Therein lay the merit of the honorable and ancient Bear...
–Polar Explorer/Rear Admiral Richard E. Byrd (USN)
By the mid-1920s, Bear had served Alaska for over 40 years and over 30 Bering Sea Patrols. During that career, the whaling fleet had sailed out of the Arctic fogs into the mists of memory and waves of miners had come and gone. As Alaskan settlements developed, civilizing influences once provided from the sea by Bear became locally available on land. Life in Alaska had become more civilized as new technology shortened distances between Alaska and the lower 48 states. These improvements included modern aids to navigation and lighthouses, the telegraph, military bases, steel steamships, the submarine cable, reliable aircraft, and the radio.
The venerable cutter had witnessed many changes in the north and, in 1927, President Calvin Coolidge officially signed Bear over to the City of Oakland to become a historic museum ship. However, the venerable Bear was destined for greater glory. After the cutter's retirement by the Coast Guard and its brief career as a floating museum, Arctic explorer Richard Byrd re-activated the famous cutter.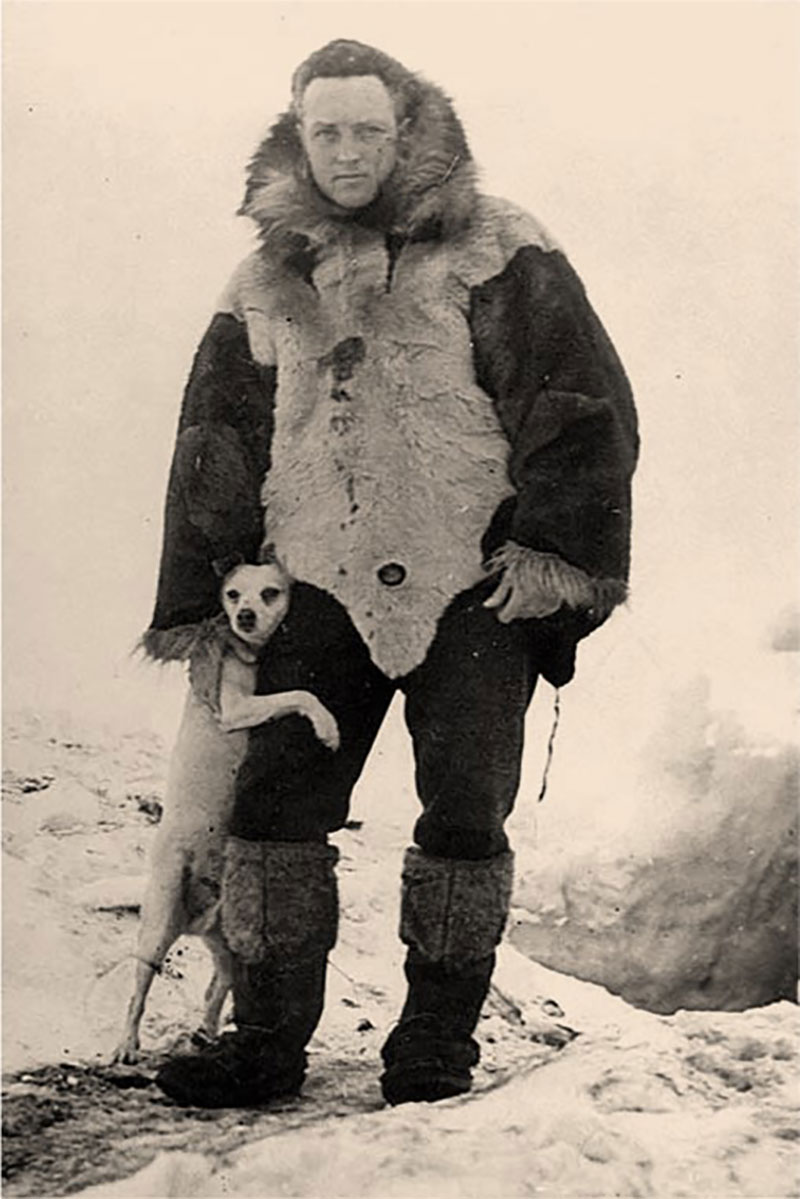 In 1928, Byrd used Bear as one of two ships for his first Antarctic expedition in which he established the well-known research base at Little America. He returned home in 1930 and used Bear on a second expedition in 1933. Byrd's expeditions were the first American scientific missions to the Antarctic, and they resulted in advanced discoveries in weather, climate, and geography. All the while, Bear still relied on its 19th century sail rig and coal-fired steam engine.
In the late 1930s, President Franklin Roosevelt placed Rear Admiral Byrd in charge of the United Sates Antarctic Service. In 1939, Byrd employed Bear once again to reach his base in Antarctica. Prior to this cruise to the Antarctic, technological change had overtaken Bear's original design and construction. Bear's coal-fired steam engine was replace with a modern diesel powerplant that no longer required a tall smoke stack, and Bear's barkentine rig was altered to support a scout plane. By 1941, with war clouds forming on the horizon, Bear evacuated the scientific personnel stationed at the Antarctic bases and returned to the United States.