July 23
Spending a career traveling around the world, it is always mysterious and exciting before I visit new places. When I go to places that don't have reviews from Yelp or travel blogs on Travelocity, I can create my own fascinating daydream before arrival. I remember the first time I went to a remote place at the southern tip of South America, through the Straits of Magellan, and feeling surreal seeing such a peaceful place with some geological history. Looking up at a glacier, while riding a ship through the tight waterways, every turn was a new stunning view. This place was naturally pristine and not well travelled, but I was not able to touch land because I was on a ship. This was all about to change going on this expedition.
Flying into Adak, Alaska, was like that experience in the Straits of Magellan, but on a plane. When I looked out the window and the clouds finally broke for a great view of the volcano, I had a feeling it was going to be a great adventure.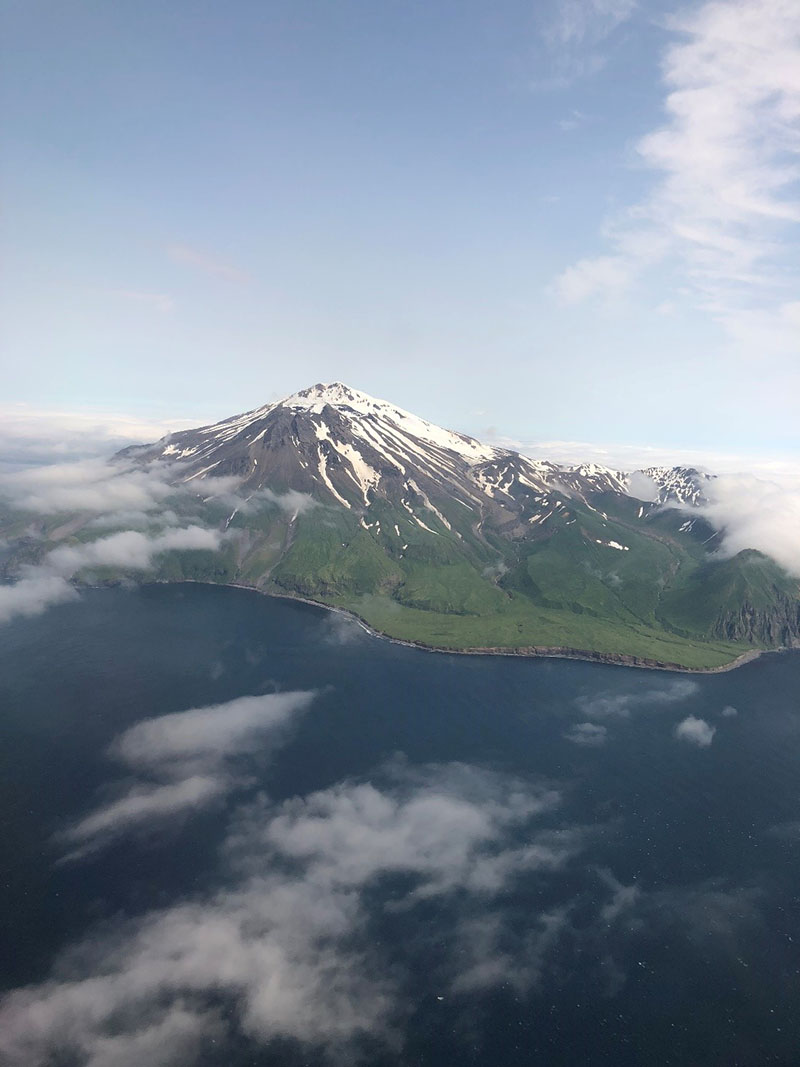 When you arrive and actually see, smell, and hear the world from another place, it is a feeling that is like no other. This trip I get to spend time embracing this new place and explore an Aleutian island. Driving into Gertrude Cove, the clouds hugged the hillside, and I felt like I was in a movie as I looked at the shipwreck and realized this was a battle zone. No streets, cars, lights, houses, or emergency sirens, just carvings in the overgrown land where men built a functional base and craters where men removed the base.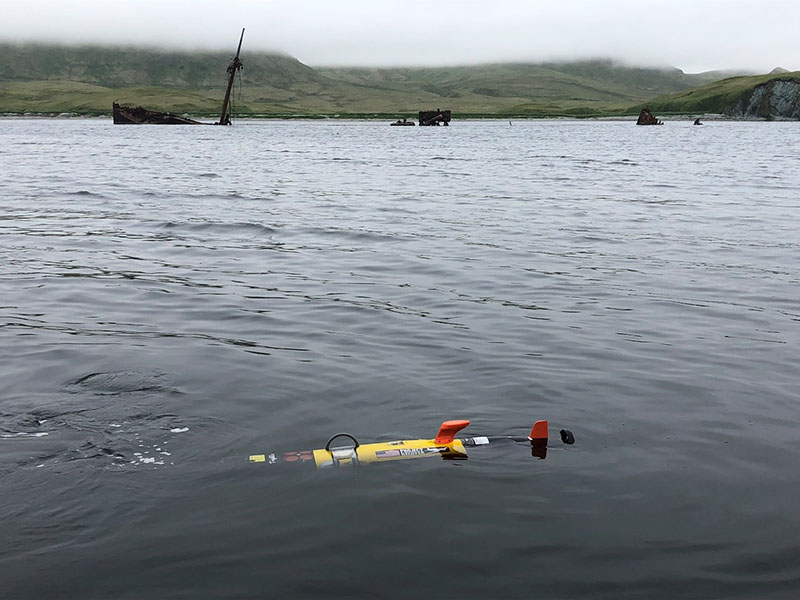 While the autonomous underwater vehicle (AUV) was doing survey work in Gertrude Cove, we got a chance to touch down on land and explore the cove that was once a Japanese army base. We hiked the hillside and saw remnants of a battlefield with barbed wire, overturned military vehicles, hillside cannons, underground bunkers, craters from bombing blasts, and unkempt trails or roads. As I sat on top of one of the hills and looked out next to the cannon pointed at the sea, I breathed in the fresh air and felt the peace through my body and realized this is the why I love going into the great unknown.