July 20
It's 1996 and our home just signed up for Earthlink's dial-up Internet. The exciting 28.8 kbps modem could download a five-megabyte video of a dead whale being exploded on a Florence beach by Oregon state officials in 1970 ; you just had to wait 25 minutes, that is if you were lucky enough for someone not to call the house. At the start of the new millennium, my college network would download the same file size in less than 10 seconds. Shortly after the iPhone was released, cellular network providers were on the cusp of releasing their fourth generation data network, known as LTE in the United States. LTE networks and phones today can easily hit speeds that are 1,000 times faster than the first time I saw a video of an exploding whale on a beach.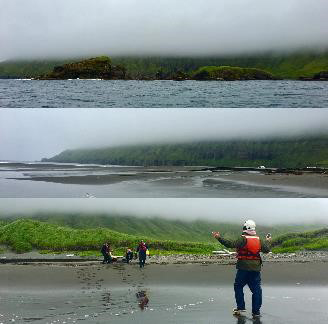 But on a ship like the Norseman II, the Internet is a fickle affair because of how far away it is from the equator, where many of the Internet satellites are flying in a geostationary position. The shallow angle to the sky from a place like Kiska can throw your Internet speeds back to 1996. In addition to that small window to make a connection, mother nature is also right around the corner to dictate how much Internet you get. Clear skies but rocky seas can slow speeds to a dial-up crawl as the antenna on the Norseman's mast is struggling to see the satellites up above, or more like out towards the horizon.
With this struggle to reconcile slow Internet on incredibly powerful phones and computers, the daily digital life from home is consolidated to a few essential things out in the ocean. Email goes to the top of the list. Messaging services, such as WhatsApp, move up. Google-cached versions of websites become invaluable. Any site with too many images is avoided, if possible. We also try to reduce the bandwidth required out in the field by obtaining as many GeoTIFF images (images that are bound by lat/lon coordinates) as possible to import into Google Earth for high-resolution spatial coverage. Software as a service (SASS) can be an annoyance if the programs are dependent on an Internet connection to function correctly.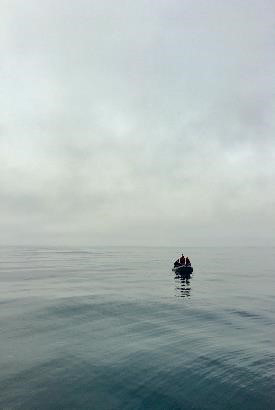 The technology world marches on with little regard to explorers in a research vessel up in the remote islands of Alaska with occasional Internet. And that means one of our engineers, Bob, will occasionally have to download large files due to a corrupt Windows installation, such as video drivers. You might ask, "What? Video drivers are large?" We too pondered that question when faced with downloading several hundred megabytes. Eric White, onboard from the University of Delaware, can testify, "if you look at it while downloading, it gets slower. Don't look." A day later, after resuming the download many times due to multiple dropped connections, the drivers completed and Bob now has a graphics card that can properly make use of his monitor so he can stare, in high definition, at the next large driver he gets to download.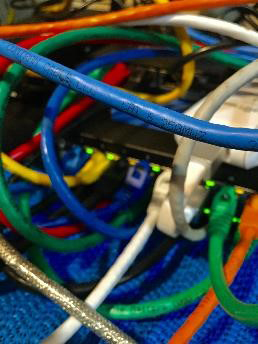 Internet is not always 1996 on the boat. Occasionally it'll jump ahead a few years to much fanfare from the crew on board. When it does, it gives us a brief a moment to send messages and pictures back home. Several hundred miles away from any type of modern infrastructure, from a fishing boat converted to a research vessel, we are able to communicate to almost every part of the world, whether via an email, a picture, or even this mission log.