May 3
Midway is very much a community run through great cooperation between federal agencies and private contractors. From the moment we arrived late the night before, we could see that every person here is integral to the success of the refuge and to everyone's well-being. There are biologists, firemen, cooks, maintenance and logistics personnel, and as of last night, archeologists and marine scientists.
It is definitely far from the make-up of the nearly 5,000 marines, sailors, and pilots stationed here 75 years ago, but the feeling of remoteness and reliance on one another is surely similar.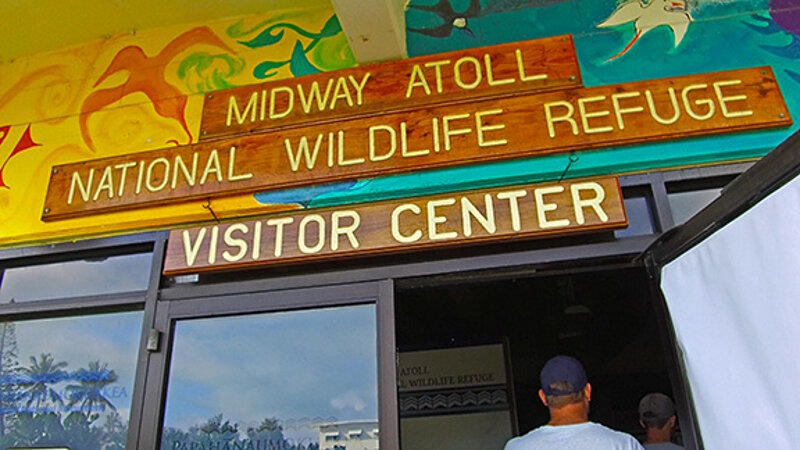 After a morning of orientations, meetings with the site manager Bob Peyton, and a quick tour of the facilities we would be using, we began to ready the boats and unpack our supplies. Most of our dive gear, magnetometers, and other field supplies were shipped up on the re-supply barge for Midway in late March. Everything had to be packed into large totes and strapped tightly shut to prevent water from entering the cases during the 1,300-mile sea journey.
Running any type of operation in a very remote location means you need to anticipate any mechanical failures and bring redundant supplies and expendables. "One is none, two is one!"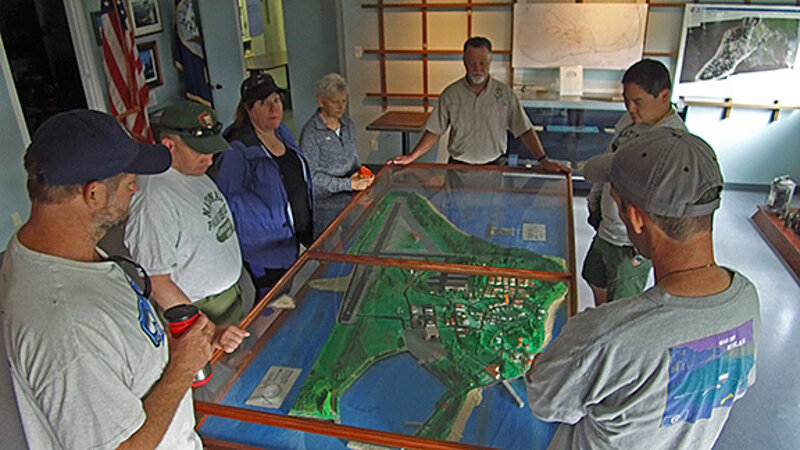 Having had some communication with Mr. Peyton and other U.S. Fish and Wildlife Service staff at Midway, we knew to bring boat supplies to conduct some minor maintenance and service work on the vessels. It is just another example of the cooperation needed to keep operations running smoothly and safely at Midway, and to ensure everyone can accomplish the common goal of protecting and managing a wildlife refuge and a marine monument.
After the motors were running smoothly and the batteries were fully charged, we set up the marine magnetometer and ran through our checks on the system. Tomorrow we begin the first of the magnetometer survey blocks in the lagoon, and the invasive species team will begin their systematic visual surveys of various cultural sites throughout the atoll.